China's Government Loves Ethereum, Steem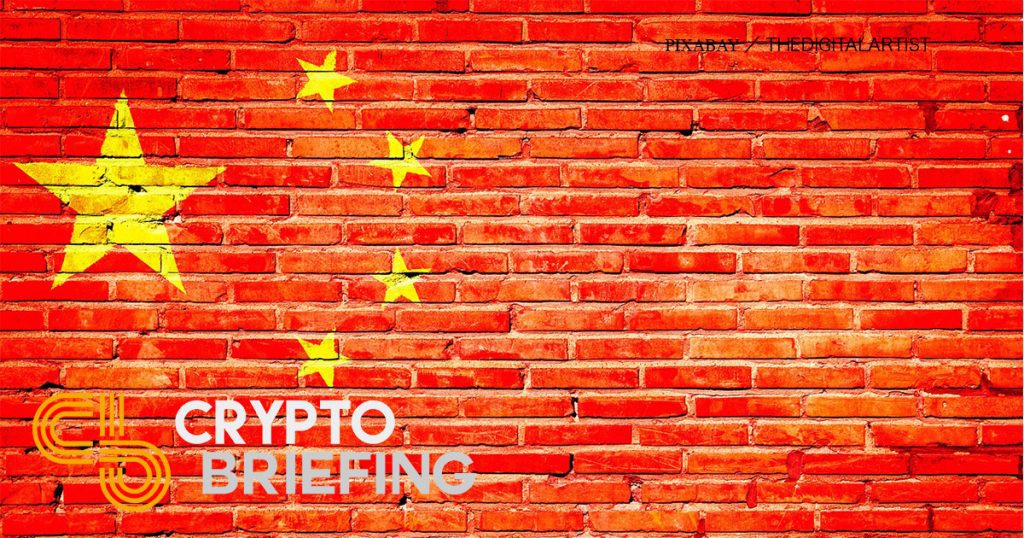 The Chinese government has released its first investigation of the blockchain ecosystem, in what is to become a monthly index from the People's Republic. The list ranks twenty-eight leading blockchains according to three metrics: Technology, "Application" and Innovation.
The report can be read here (Chinese).
Ethereum tops out the list with 129.4 points, along with strong showings from Lisk and home-team favorite NEO. Bitcoin only squeezes in at number 13, just ahead of Verge (and way ahead of that other Bitcoin).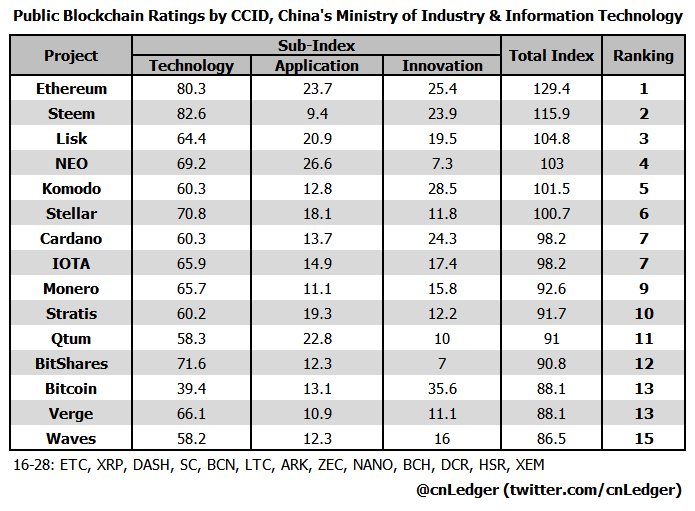 But there were a few surprises in there as well. Steem won an unexpected silver medal, even though Steemit is more of a distributed content platform than a medium for decentralized applications. Monero, beloved by drug dealers and darknet operators alike, outperformed expectations at number 9—a win, considering how strict the referee has been about cryptocurrencies in the past.
The list is published by the Center for Information Industry Development, an office of the Ministry of Industry and Information Technology. A report accompanying the list outlines the purpose of the monthly reports, to "help master the development of global public blockchains, trace the direction of technology innovation, and help promote the innovation and application of blockchain technology."
China, which shut down its exchanges and banned ICOs last year, has since turned bullish on cryptocurrencies as leading companies and government bodies began working with blockchain technology. Baidu, Alipay and Tencent, the "big three" of Chinese private enterprise, have each begun experiments with blockchain research, and the People's Bank has announced preparations for a national digital currency. A "national standard" for blockchains, compiled by experts from several government ministries, is expected sometime in 2019.
And the text of the Center's report acknowledges an awareness that China is falling behind on blockchain development. "Although China ranks first among global blockchain-related patent applications," the report says, "it can be seen from the evaluation results…. that our country is still lagging behind in this area of ​​technological innovation. Among the top-ranked blockchain projects, only NEO and Qtum are dominated by domestic technology teams."
Despite the ban, the Chinese market is still red-hot for ICOs and cryptocurrencies, and traders go to great lengths—including VPNs and proxy software—to invest. Several ICO teams, notably Tronix and VeChain, have directly targeted the Mainland market, although they were not mentioned in the Center's report. Many of the country's exchanges have since moved out-of-country while continuing to serve Chinese customers.