Institutions Are Buying Massive Amounts of BTC via Grayscale's Bitcoin Trust
Grayscale Investments, LLC recently reported exorbitant demand from institutional investors looking to gain exposure to Bitcoin.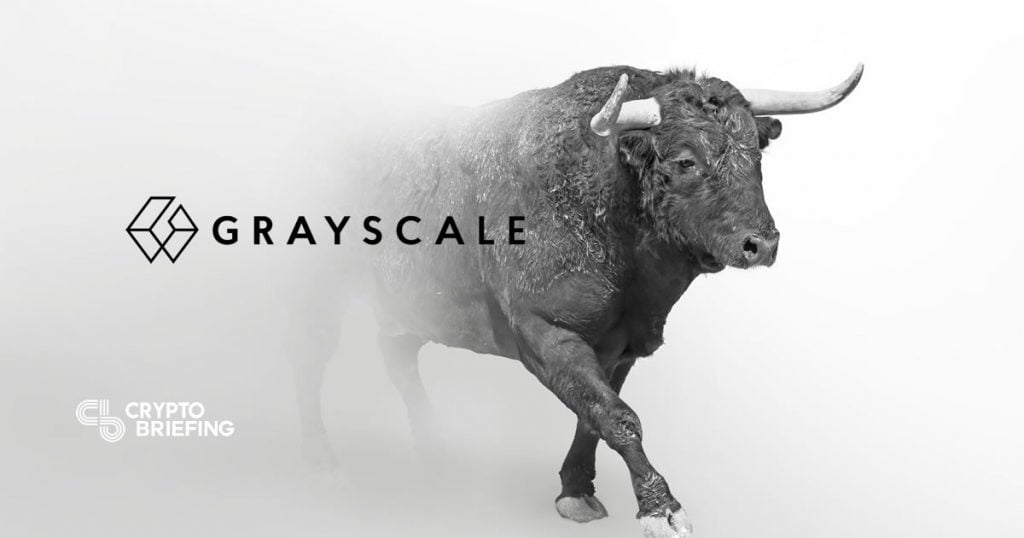 Key Takeaways
Appetite for BTC has grown after the halving, especially from institutional players. 
Bitcoin miners are unable to produce enough coins to meet demand from Grayscale customers alone.
With an economic crisis lurking, this may just be the beginning of the institutional adoption of Bitcoin.
Just above 12,300 BTC have been mined since May 11, but in that same period, Grayscale's Bitcoin Trust (GBTC) has bought almost 19,000 BTC. With demand from institutions skyrocketing, the effect of the halving's economics is kicking in.
Bitcoin in the Mainstream
Institutions may now be actively allocating significant capital to BTC as an economic and political hedge, as all the signs point to an increase in institutional demand for the digital asset.
Grayscale is among the few capitalizing on this surge in demand as they provide the simplest custodial solution for investors.
Kevin Rooke, a technology analyst, noticed that the amount of BTC going into Grayscale's Bitcoin Trust (GBTC) since the halving exceeded the amount of BTC produced by miners by over 52%.
While creating new GBTC can only be done by high net-worth individuals and institutions, it trades unrestricted on secondary markets. As a result, many retail investors take advantage of GBTC to expose their retirement savings plans to BTC.
Bitcoin miners are thus unable to produce enough BTC to satisfy the needs of just Grayscale's customers.
This has positive ramifications for the cryptocurrency, and it also justifies the sentiment of those who believe the halving would have a positive impact on the price of BTC.
When analysts hypothesize that the halving could increase BTC price, the core idea follows that given demand is constant, a reduction in new supply will cause the price to increase.
Since demand is not growing in the wake of a supply reduction, the halving's desired economic phenomenon is kicking in and could propel long-term price appreciation.
Six months ago, it would've been difficult to fathom this level of institutional demand.
However, the Federal Reserve's response to the ongoing liquidity and economic crisis has been met with widespread criticism. Legendary trader Paul Tudor Jones is among the critics who believe Bitcoin will serve as a strong economic hedge in time to come.
Retail investors and millennials are still the largest demographic in crypto. But with an improved outlook from institutions, demand for BTC could skyrocket and fulfill the halving prophecy.
It's worthy to note that there are still skeptics across the board, including one of the biggest investment banks – Goldman Sachs.