IOST Countdown To Mainnet Launch Adds 30 Percent To Market Cap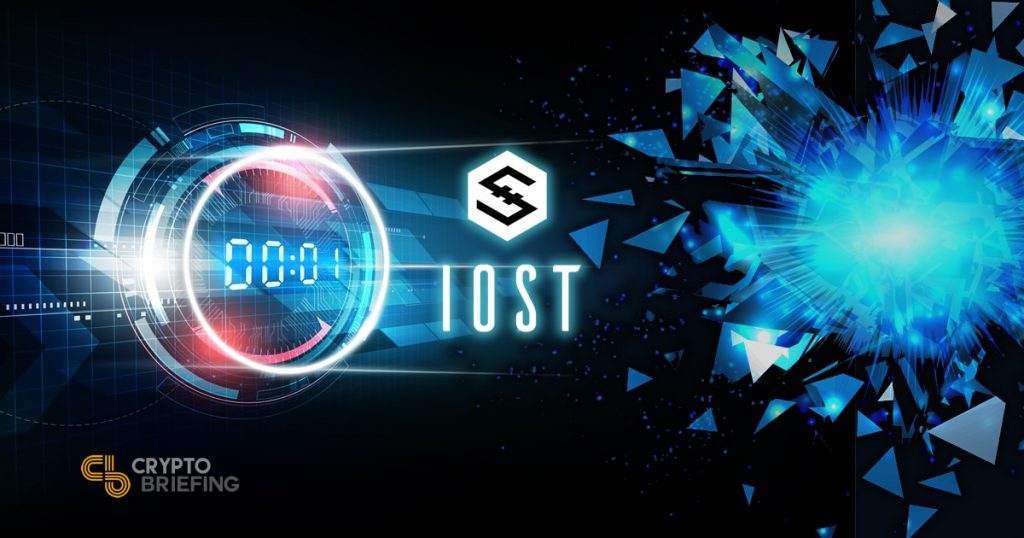 A mainnet launch still has the power to move markets, as evidenced by a double-digit gain in IOST's price earlier today – and a 30% gain over a week. IOST, which has a market cap of approximately $81 million, advanced as much 13% in the last 24 hours, though it has since trimmed those gains, while the broader crypto market remains mixed.
IOST, which is a blockchain infrastructure touting greater scalability and security than its peers, is counting down the days till its mainnet launch on Feb. 25 and reveling in all of the attention that comes along with it.
As one crypto exchange CEO recently warned, however, even though it was about fiat on-ramps, be careful what you wish for.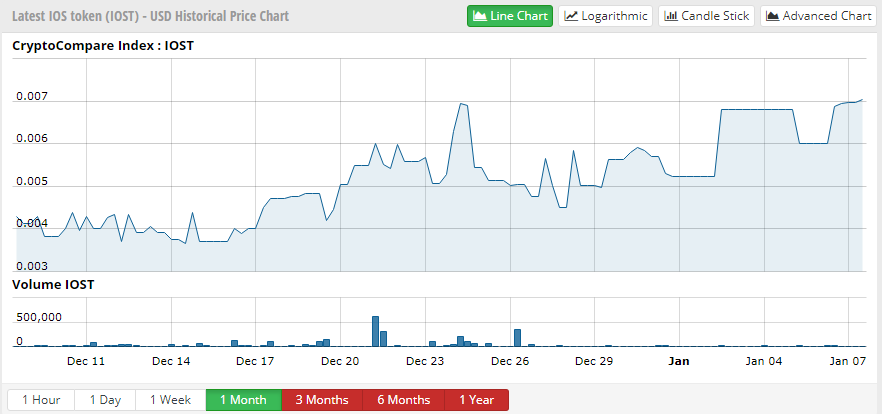 Node Demand Is Robust
IOST knows how to engage a community and has drummed up a great deal of excitement for the launch of its "scalable and fully decentralized blockchain."
The team is currently accepting node applications for believers to partner with the network and its Proof-of-Believability consensus. In fact, demand among nodes is so robust that IOST Co-Founder Jimmy Zhong may "lower the barrier significantly to let more partners join us." In true decentralized fashion, they are so far expecting 1,000 nodes from across the world.
---
IOST Bounty Program
Also, to ensure that there are no glitches with the launch like some other projects have suffered, IOST has launched a bug bounty program.
Developers are invited to review the code and spot vulnerabilities, the rewards for which are tied to the risk level of the bug with the highest bounty at 500,000 IOST. In the first week of 2019, IOST received nearly two dozen dev applications. Many of the applications are for iOS and Android mobile wallet development, the final candidate for which will be revealed any day now.
---
Competing With EOS And Tron
IOST is also preparing to compete on the decentralized app (dApp) level. The $40 million venture capital-backed project is the focus of a new accelerator program for dApp developers. Blockchain incubator Bluehill has launched the $30 million Pioneer fund to support dApp developers and projects in the IOST ecosystem.
The maiden investment of Bluehill's Pioneer fund was directed toward Endless Game at $3.5 million. Profit sharing online arcade Endless Game will launch on the IOST mainnet and is also engaged in the node election. The game already runs on EOS, and in addition to IOST is in discussions to launch on the TRON network, where it is also running for block producer status.
Buckle up, it's going to be a wild ride for developers.
The author is invested in digital assets, but none mentioned in this article.