Joe Crypto: Is Bitcoin Holding Us All Back?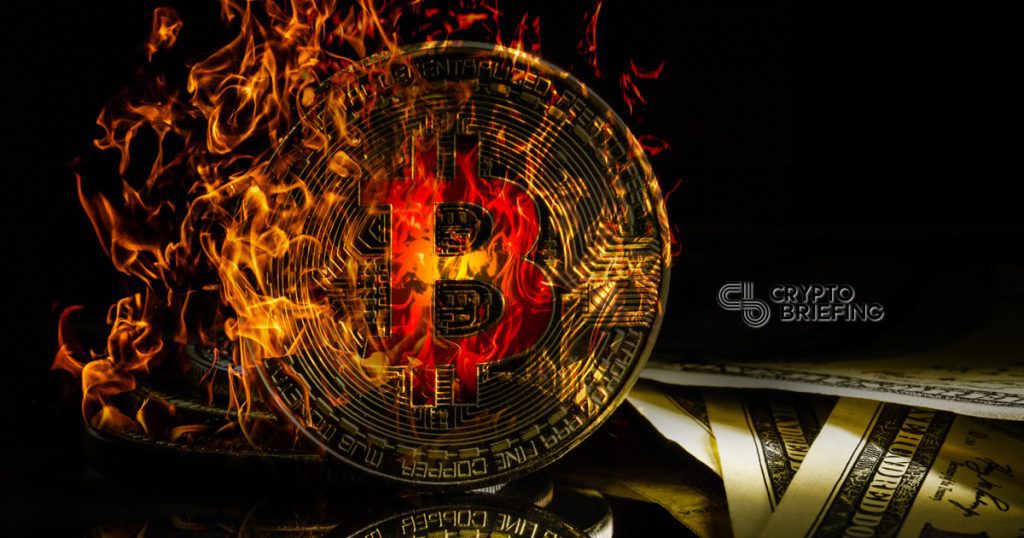 It's another muggy, close and humid day on the market as the pressure continues to build, but the crypto world is being physically restrained right now as Bitcoin wrestles with resistance points ranging from $6,500 to $7,000.
Until Bitcoin conquers these demons, most of the market will stay mired in minimal gains and losses. From $219.31 billion at 3PM EST yesterday to $217.77 billion today, the market was basically treading water.
That leaves us looking for a few standout stars. The encouraging part is that the real chargers of the moment tend to have real news, developments and technical achievements driving their coin price. So let's take this as positive news, rather than staring blankly at flat charts.
Loom Network Bears Fruit
The big winner today was an altcoin in the relative depths of the Top 100. Loom Network didn't bother with the white papers and the theory, it simply delivered a dApp scaling solution for Ethereum.
A simple update on September 14th, a Medium post detailing the company's Q3 roadmap, has put the company back in the news and the coin has made stealthy gains all month before taking off today. A month ago the market cap was at a low point of $38.34 million. Now it sits at $90.86 million.
It has been dubbed the 'EOS of Ethereum' and its Delegated Proof-of-Stake (dPoS) consensus means it has potential to become an Ethereum equivalent to Rootstock.
Loom Network is tightly focused on video games and gambling on the blockchain with a sidechain arrangement. The company took the Loom Unity SDK on tour and gave developers a chance for a hands-on meeting. Games developers are starting to see what the blockchain can do for them and Loom Network has positioned itself in a lucrative space.
In the last month, it has been in the press and is increasingly being talked of as the gambling blockchain. If it can secure even a small slice of that $51.96 billion industry, Loom Network's current 78th place on CoinMarketCap and $83.96 million market cap will be a distant memory before long.
Aeternity One For The Ages?
Higher up the charts in 32nd place, Aeternity bucked the market trend and added 16.91% to its token price. Last week's deal with LimeChain and the recent link-up with cryptocurrency exchange DSTOQ are just two of the developments that sent Aeternity on a charge this last week, reaching a market cap of $294.76 million.
Hailing from the tiny European nation of Liechtenstein, it's a blockchain with a lot of similarities to Ethereum. Yanislav Malahov played a part in Ethereum and he's the main man behind this scalable smart contracts platform. Oracles help modify and track smart contracts, and the wider world is starting to buy in to the idea.
In the last month, the coin has made steady upward progress in a turbulent market. So, it could be one to watch for the long term.
Eternal Plays The Long Game
Eternal had a good day in the office, too, hitting a 12.03% increase over the last 24 hours while the big guns all chalked up losses. Eternal jumped more than 640% in a single week back in August and this is relatively small in comparison. But it's all progress.
Pundi X made the first blockchain phone call and its coin price responded with a 9.98% rise to $0.0017 and the market cap hit $212.43 million.
At the XBlockchain Summit in Bali, Pundi X showed the blockchain communications technology in full effect, with the first phone call on a device which needs no centralized carrier. This is big news, and if the tech works then a 10% boost in the coin price will be the warm-up.
Digitex Futures Gears Up To Go Live
Right down in 98th place, Digitex Futures had a day to remember with an 11.57% boost in its token price. It's aiming for commission free trades on Bitcoin, Litecoin and Ethereum futures, and its tech goes live in Q4. But the buzz is building and Digitex Futures is turning into an outside bet.
The biggest loser of the day was Maker, but that coin has been on a charge for so long that we won't read too much into today's slip of 12.51%. It's more of a correction, while Bytecoin's 5% loss was actually an improvement on yesterday, when Binance announced it would delist the coin.
Static at the Top
The biggest concern is the top of the table, where only three of the top 20 coins increased in value over the last 24 hours. Even they only managed fractions of a per cent and they make up the vast majority of the cryptocurrency market.
Really, we're stuck watching Bitcoin as it goes through an existential crisis and decides just where it belongs in the world. If it can puncture these resistance points and break $7,000, then the market might look like a very different place.
The author is not invested in any digital currency.