Jack Dorsey Clarifies Web3 Criticisms as VC Debate Rages On
The former Twitter CEO has doubled down on his criticism of venture capitalists.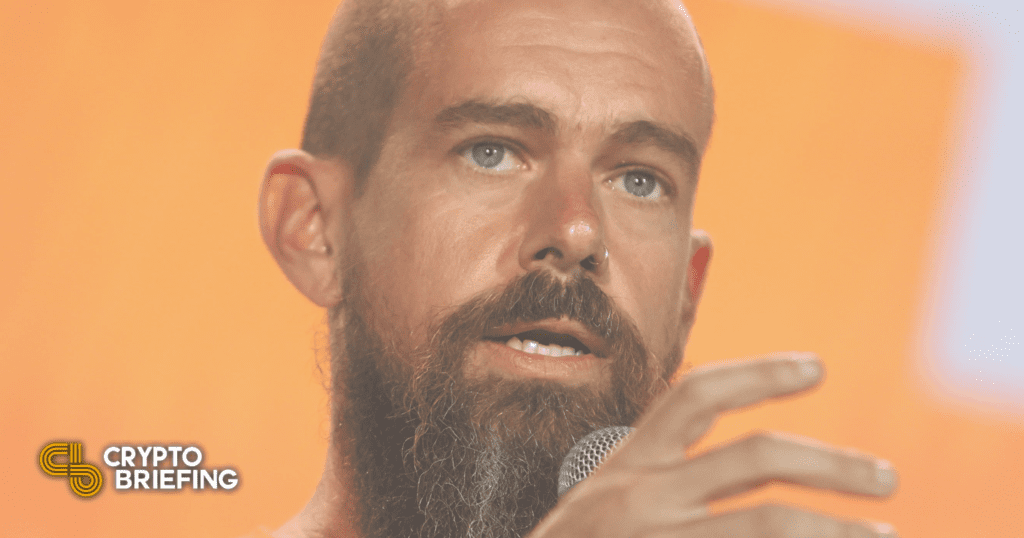 Key Takeaways
Jack Dorsey has clarified his recent criticisms of Web3, sparking new controversy.
Dorsey claimed that Web3 on Ethereum was "centralized" due to large investments from venture capitalists.
Elon Musk jumped into the conversation, revealing he was "pro-Doge" and agreeing with Dorsey's concerns.
Jack Dorsey's criticism of Web3 has evolved into a raging Twitter debate.
Jack Dorsey Takes Aim at Web3 and Ethereum
Jack Dorsey's Twitter tirade continues.
On Monday, the former Twitter CEO criticized the Web3 space for being controlled by venture capitalists. Web3 is a crypto terminology used to describe a decentralized iteration of the Internet that will run on public blockchains like Ethereum.
Dorsey, who runs Bitcoin payments firm Block (previously Square), slammed Web3 developments on Ethereum, calling them a "centralized entity." He further added that users would "never escape" from the incentives of venture capital.
However, the debate surrounding Web3 and the control venture capital firms have over the space hit a new peak today when Dorsey responded to a Twitter thread started by Farokh.eth, a crypto investor and founder of Rug Radio.
In the thread, Dorsey responded to claims that he was "being anti-ETH," clarifying that he has an "anti-centralized, and anti-VC-owned" ethos rather than being against Ethereum.
Nevertheless, many perceived his comments as taking shots at Ethereum. "If your [Web3] goal is anti-establishment, I promise you it isn't Ethereum," Dorsey proclaimed in the thread.
The conversation continued and saw Elon Musk chipping in. The Tesla and SquareX CEO responded to Dorsey's commentary on Ethereum, stating, "That's why I'm pro Doge."
Musk's comments seem to indicate that he shares similar views to Dorsey on Web3 and Ethereum. Speaking on the subject in a recent interview with news satire website Babylon Bee, Musk also stated that he believes Web3 is "more marketing than reality."
Clashes With VCs
Dorsey's repeated comments have sparked a clash between him and several venture capitalists that have poured billions of dollars into the crypto and Web3 space this year. Dorsey has also unfollowed some of crypto's leading figures on Twitter, including Andreessen Horowitz co-founder Marc Andreessen, Coinbase CEO Brian Armstrong, and Gemini founder Tyler Winklevoss.
In response, Andreessen blocked Dorsey on Twitter today, to which Dorsey responded that he was now "officially banned" from Web3. This year, Andreessen Horowitz has invested billions of dollars into crypto projects, including the Ethereum DeFi protocols dYdX and Uniswap, Solana, and Internet Computer. In June, the firm launched a $2.2 billion fund to invest in Web3 and crypto start-ups.
Web3 Responds
Dorsey's statements on Web3 and Ethereum have prompted a rush of comments from Web3 developers, projects, venture capitalists, and investors over the last few days. One project to respond was the cross-chain decentralized exchange THORChain, which posted a tweet remarking that Ethereum was not centralized, VC-owned, or corporate-controlled. "Ethereum is Web3," the post read.
Nansen founder Alex Svanevik also captioned Dorsey saying "Web2 founder [Dorsey] doesn't like web3." Separately, he added that venture capital firms have "added value and provided support far past money."
DeFi Alliance Partner Qiao Wang, meanwhile, wrote that "Big Tech like Twitter has done more harm to the society than all VCs combined in terms of invading privacy, eroding free speech, and centralizing power."
While Dorsey has been known for his criticisms of Ethereum in the past, he's been fiercely committed to Bitcoin for several years. Block is currently working on a decentralized Bitcoin-based exchange called tbDEX, similar to the ones found in Ethereum's DeFi ecosystem. Whether tbDEX will enjoy the same success as protocols like Uniswap have done in recent years remains to be seen.
Disclosure: At the time of writing this feature, the author owned ETH, SOL, and several other cryptocurrencies.