Joe Crypto: Look Beyond The Red Sea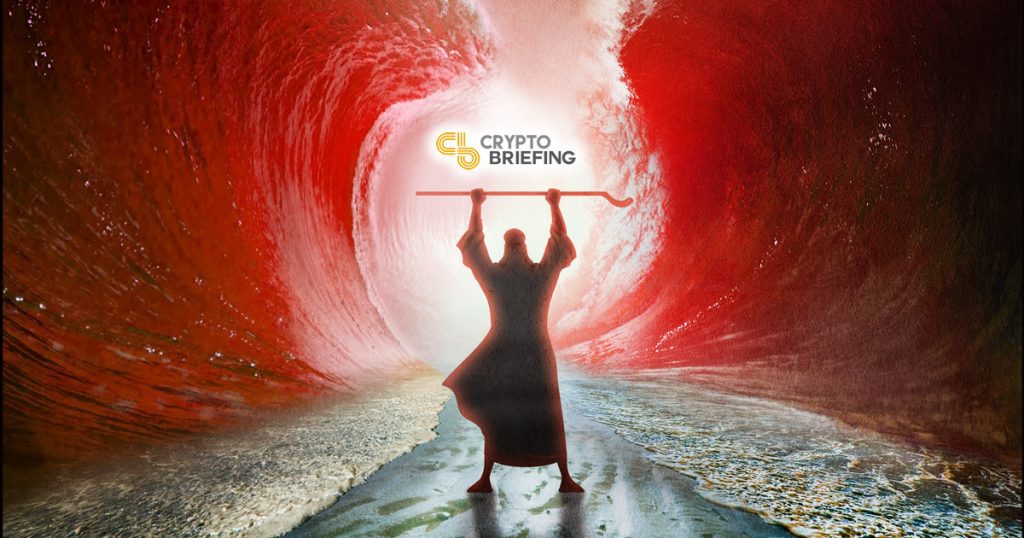 Today was another dismal day on the markets once again and it's mostly red out there over the last 24 hours to 3PM EST. But it's not as bad as it looks.
For the record, CoinMarketCap has just 14 winners in the top 100 coins today and some of those are mere fractions of a percent. Most of the market lost, but most took minor losses. This is really a slight dip on yesterday's stagnant market in the grand scheme of things.
On first inspection it looks like a massacre, but the market only actually lost $5 billion in the market cap over the last 24 hours. It was $220.19 billion at 3pm yesterday, now it's at $214.99 billion.
---
Siacoin Power Move Welcomed
There were winners today as well and this bear market shines a light on companies that are actually achieving things rather than simply riding the crypto wave. Siacoin revoked access to its blockchain for Bitmain mining rigs yesterday and that's a possible explanation for its 8.63% price hike.
It's a powerful reaction from the market and Siacoins's new market cap of $285.50 million is one of the few success stories of a barren market today.
---
Odyssey on the Move
Technically it was dwarfed by Odyssey, which is right down at the bottom of the Top 100. It has been adding serious value of late, though, and has burst on to the scene with a 20.52% boost in the last 24 hours to cap off a 90% rise in just one week. In the last 30 days it has risen by almost 250%.
The blockchain technology is a mobile payment service that seems to have caught the eye and already has a number of partnerships in place. A series of token Airdrops helped get the ball rolling as well, and now Odyssey is reaping the rewards of a solid launch strategy and positive feedback on real tech.
This is a coin on the move, in adverse conditions, and it's definitely worth watching.
---
Noah Makes Us Nervous
Noah Coin is another unknown that has added a massive amount of value in the last 24 hours, 27.76% to be exact. It's an odd coin, too, as the technology is aimed at Filipino workers overseas that can use this cryptocurrency to skirt Western Union charges when sending money home.
That seems a niche market and certainly not an idea that should take over the trading floor, but it has. Is it a pump and dump? Or are people really into the social side of the Noah Coin that promises to help good causes in the Philippines?
---
XRP Takes Biggest Hit of the Big Guns
There really aren't any other big winners, it's that simple. All the big guns lost a little, with XRP taking a significant 5.29% hit, and a few lost a lot.
Eternal lost 18% of the value we had doubts about from the start in the last 24 hours. We're not saying it was a pump and dump, but we wouldn't be too surprised if that value keeps dipping. Aurora has also lost some of the launch buzz it had last week and it's slowly dipping in value. An 8.61% drop over the last 24 hours means it's beating the market for all the wrong reasons.
There weren't many standout losers either and most of the losses are less than 5%, so again we have a market that is busy doing nothing.
Of course, this could be the eye of the storm; the moment's silence before everything goes nuts. Tomorrow could take us to a green and pleasant land, rather than the Red Sea we face today.
Maybe we should Mosey on down there…
The author is not currently invested in digital assets.