JPMorgan Lets Retail Wealth Clients Access Grayscale Products: Report
JPMorgan is allowing retail wealth clients to trade crypto products. It had previously only offered crypto access to its richest clients.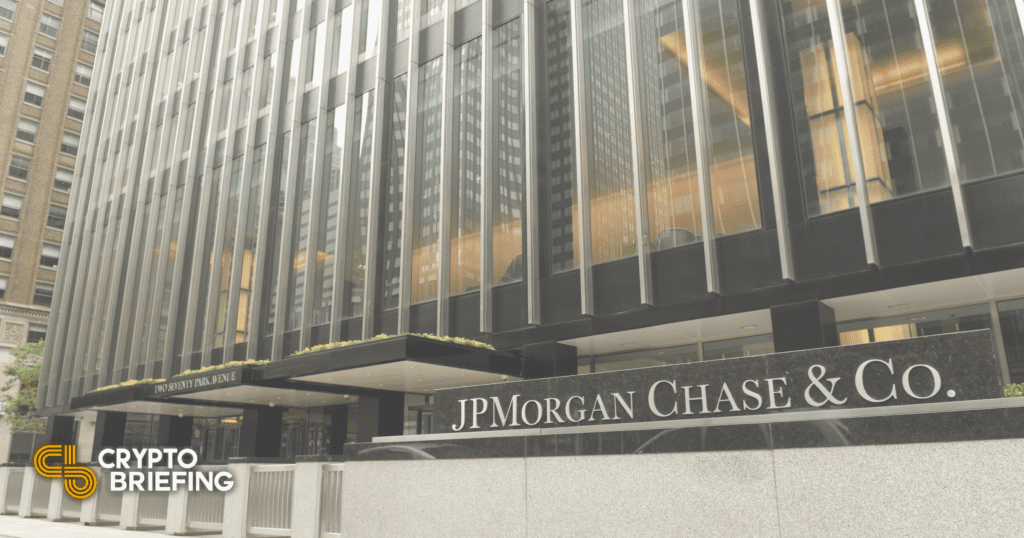 JPMorgan has become the first major bank to offer crypto access to retail wealth clients.

JPMorgan Expands Crypto Access
JPMorgan is doubling down on crypto.
The American investment bank has allowed all of its wealth management clients access to crypto trading, Insider reported Thursday. It's the first major U.S. bank to let all of its retail wealth clients gain crypto exposure.
Like several other leading investment banks, JPMorgan had previously only given its wealthiest clients access to cryptocurrency products. The firm began to take significant steps towards cryptocurrency adoption earlier this year amid increasing demand among institutional investors. The bank has recently backed a 1% Bitcoin portfolio allocation and shared its belief in the future of Ethereum staking.
Now, the bank has permitted advisors to trade five cryptocurrency products, including four from digital assets giant Grayscale Investments. Unnamed sources told Insider that JPMorgan sent a memo to advisors earlier this week confirming that they could access Grayscale's Bitcoin Trust, Bitcoin Cash Trust, Ethereum Trust, and Ethereum Classic Trust, and Osprey Funds' Bitcoin Trust.
The update reportedly includes clients using the Chase trading app, mass affluent clients whose funds are overseen by JPMorgan Advisors, and the richest clients JPMorgan's private bank caters to.
Notably, advisors will not be permitted to recommend crypto products and will only be allowed to execute trades based on clients' requests, a source told Insider.
Though JPMorgan is the first major investment bank to give all of its advisors the go-ahead to trade crypto products, it's one of several that's moved towards adopting the asset class in recent months. Competitors like Morgan Stanley and Goldman Sachs offer similar crypto products to their wealthiest clients, with Goldman recently revealing that more than half of its clients are invested or interested in the space. The investment bank has been particularly bullish on Ethereum, arguing that it has the "highest real use potential" of any crypto asset.
Disclosure: At the time of writing, the author of this feature owned ETH, ETH2X-FLI, and several other crpytocurrencies.