Katy Perry Will Launch a Line of NFTs With Theta Labs
The collectible tokens will be introduced as part of Perry's "Play" residence in Las Vegas.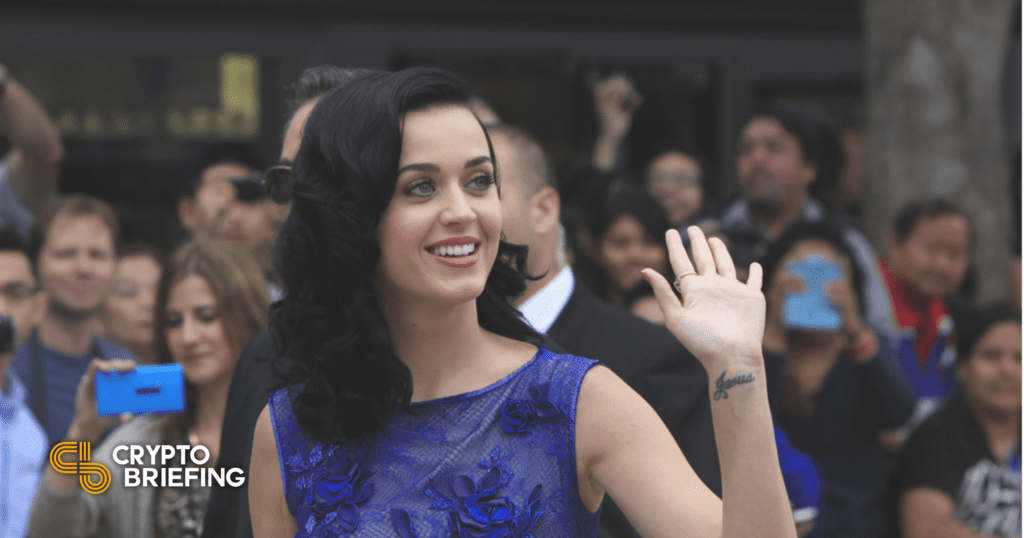 Key Takeaways
Katy Perry is launching a line of collectible crypto tokens, or NFTs.
These NFTs will be produced in partnership with Theta Labs; Perry will also acquire stake in Theta as part of the deal.
Celebrity NFTs have become a notable trend in recent months.
Pop music artist Katy Perry has announced that she will launch a line of non-fungible tokens, as seen on her Twitter account today.
Katy Perry Will Work With Theta Labs
The NFTs are part of Perry's "Play" residency, which will see the artist perform 16 shows in Las Vegas beginning December 2021.
Perry's line of NFTs will be produced in partnership with Theta Network, a blockchain-based streaming platform that is backed by validator nodes from major entities such as Google Cloud and Sony.
Katy Perry's talent agency, Creative Artists Agency, serves as a validator node for Theta as well. As part of the deal, Katy Perry will acquire a minority stake in Theta Labs herself.
Those who want to obtain a Katy Perry NFT can register beginning today. It is not yet clear what content these tokens will contain, apart from the fact that they will commemorate her "Play" residency.
Celebrity NFTs Are on the Rise
Celebrity-backed NFTs have become popular in recent months. Actress Mila Kunis has announced her participation in an NFT-based animated series called Stoner Cats, while Jay Z is auctioning a tokenized cover from his debut album via Sotheby's.
Other celebrities that have participated in the NFT trend include Paris Hilton, Lindsay Lohan, Snoop Dogg, Ellen DeGeneres, Grimes, Twitter CEO Jack Dorsey, and many others.
Often, proceeds from these sales are donated to charity and are not kept by the celebrity. Meanwhile, the publicity garnered from these sales helps the blockchain startups involved to establish themselves.
Disclaimer: At the time of writing this author held less than $75 of Bitcoin, Ethereum, and altcoins.