Hero Or Zero: What Has Litecoin Achieved In Eight Years?
How will history judge Litecoin?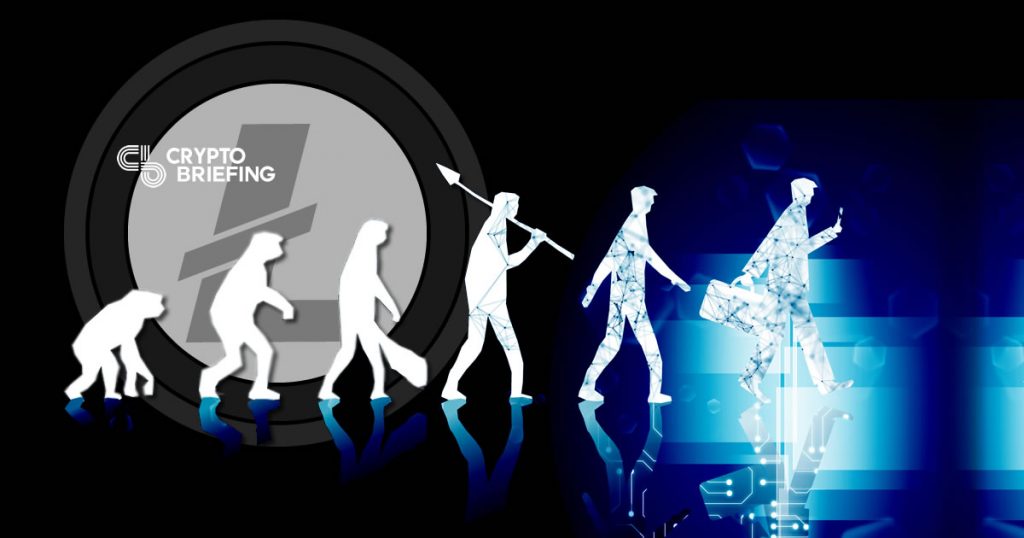 Eight years after emerging from the primordial mist, the faster, lighter, and often experimental Bitcoin fork continues to move forward.
Litecoin founder Charlie Lee shared celebrations with the LTC community on Twitter over the weekend, cheering for the continued persistence of the plucky network, since its inception eight years ago. The coin and its community have been through some serious ups and downs over the years.
Today, we take a look back at some of the innovation milestones – and controversial market moments – in the coin's history.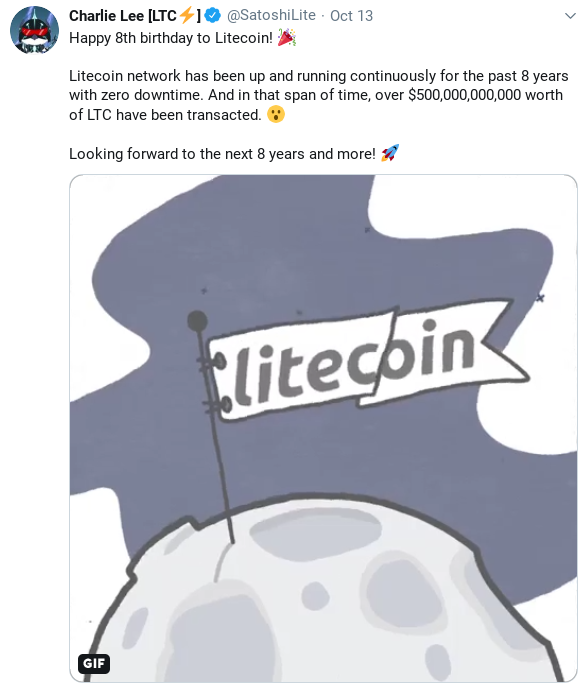 ---
2017 Sell-Off
Lee's timing for the sale of his massive LTC holdings could not have been better from the buy-low, sell-high perspective, but Litecoin fans expressed feelings of abandonment and betrayal at the time.
Lee cleaned out his holdings around the peak of 2017 crypto fever, raising many a concerned eyebrow. Lee pointed to conflict of interest issues around manipulating the market as the reasoning for such a move. Despite this (arguably) reasonable excuse, the highly publicized dump of LTC holdings has continued to leave a sour taste in the mouths of many in the Litecoin community to this day.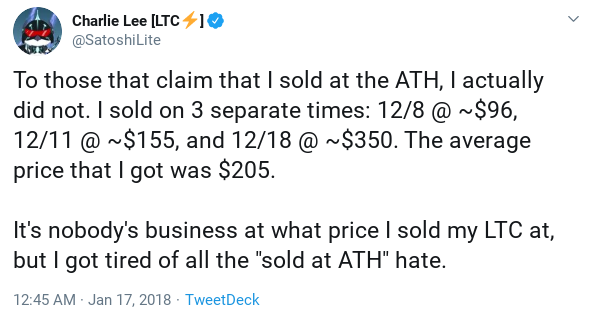 To be fair, Lee did not actually sell all of his holdings precisely at the all-time high. Defending his move on Twitter, Lee explained that he made three separate sales of the coin at an average of $205.
Still, it certainly didn't help that the move was followed by a rapid plummet in the price of LTC that was an inevitability after such a meteoric rise. It's worth noting that the subsequent crash in pricing took place across the market and was not unique to LTC.
---
Halving Hype
In more recent memory, volatility of the Litecoin asset reared its ugly head as anticipation built for an enormous price jump following the halving. Unfortunately for those hoping for a price explosion due to the increased scarcity of the asset, such an increase was not to be.
Mining profitability fell off a proverbial cliff, along with the market value of LTC. The smart money had already priced in the hype and got out, like Lee had done before, while the getting was good.

---
Lack Of Development?
As tends to happen following any significant price drop, disillusioned followers cranked up the bearish sentiment. Many in the crypto community expressed concerns that Litecoin was seeing little to no development, with few commits to GitHub indicating a lack of commitment from developers.
Charlie Lee set the record straight, explaining that much of the development takes place in such a way that is sometimes unclear to critics. With Litecoin following Bitcoin's development so closely and much of the work done away from the "master branch", much of the progress appears to be invisible to those observing.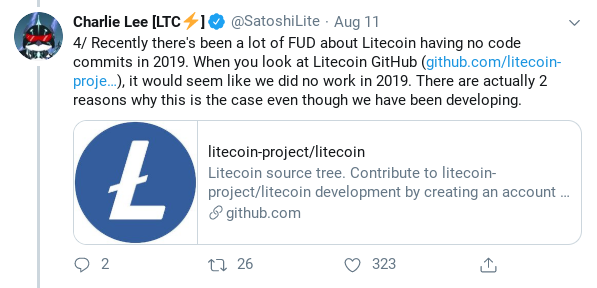 Lee explained, "What this means in practice is that although we did work on and release the latest Litecoin Core in May of 2019, if you look at GitHub, most of the commits where [sic] done in 2018. So it would seem like Litecoin developers took the year off."
In reality, development has continued steadily for Litecoin, but is often overshadowed by development of the Bitcoin protocol. This close development relationship has benefited Litecoin's big brother.
The Litecoin network often acts as the testing ground for new innovations, which are then carried over to the bigger blockchain, once proven to be successful and safe.
---
Innovation: SegWit, Atomic Swaps, And Now… Privacy
As an occasional early adopter for new innovations, Litecoin has introduced a number of capabilities to blockchain technology which were eventually carried over to the Bitcoin network. Most notably and controversial for some, SegWit introduced efficiencies to both networks after being tested out on Litecoin.
Atomic swaps were also first performed with Litecoin, allowing decentralized trading between compatible assets without any need for log-ins, KYC, AML, or any other sort of identity compromise.
Most recently, privacy and fungibility have become bigger priorities in the crypto world. Big-brother implications of political and economic events in China and Hong Kong are pointing to a need for greater privacy in the exchange of money.
Lee, along with the Litecoin development team, is keeping the ball rolling on development, with priorities set for privacy. Litecoin developers can be counted among the world's foremost privacy pioneers with its current work on MimbleWimble technology. The innovation could introduce true fungibility to Litecoin, and if successful, could eventually be added to the Bitcoin protocol.

Litecoin has its detractors; but overall its contribution to the world of cryptocurrency and blockchain technology is still likely to be judged favorably by history.