Market Recovers Slightly As Litecoin, EOS And Augur Make Gains
Altcoins are having some play time.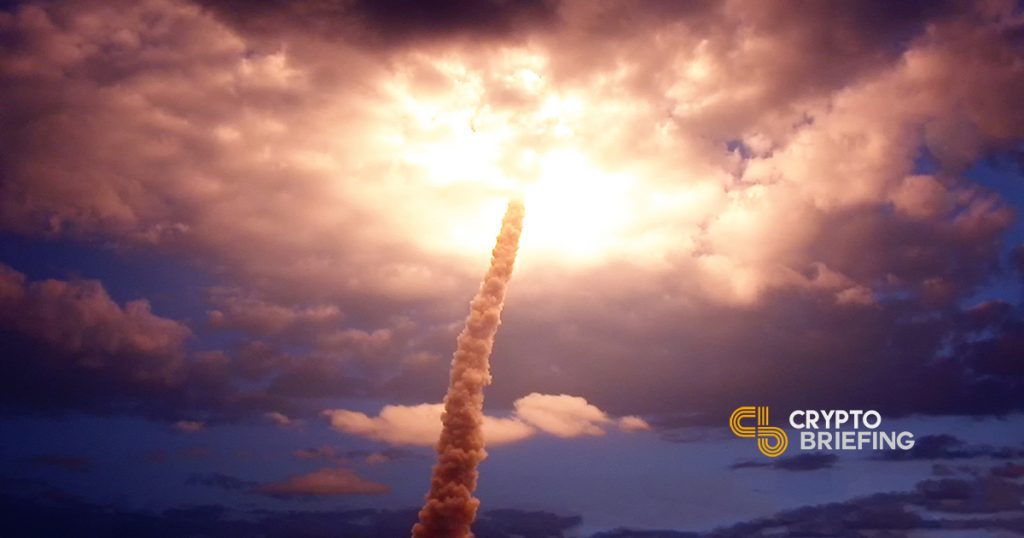 The weekend has brought very little change for Bitcoin: the leading cryptocurrency remained tightly bound around $9,200, but altcoins are finally seeing some more variety.
Notable gainers in the top-10 are Litecoin and EOS, at around +5% each, while Cosmos, Decred lead the lower leagues with +8%. Augur is in double-digit territory, with a +16% at the time of writing.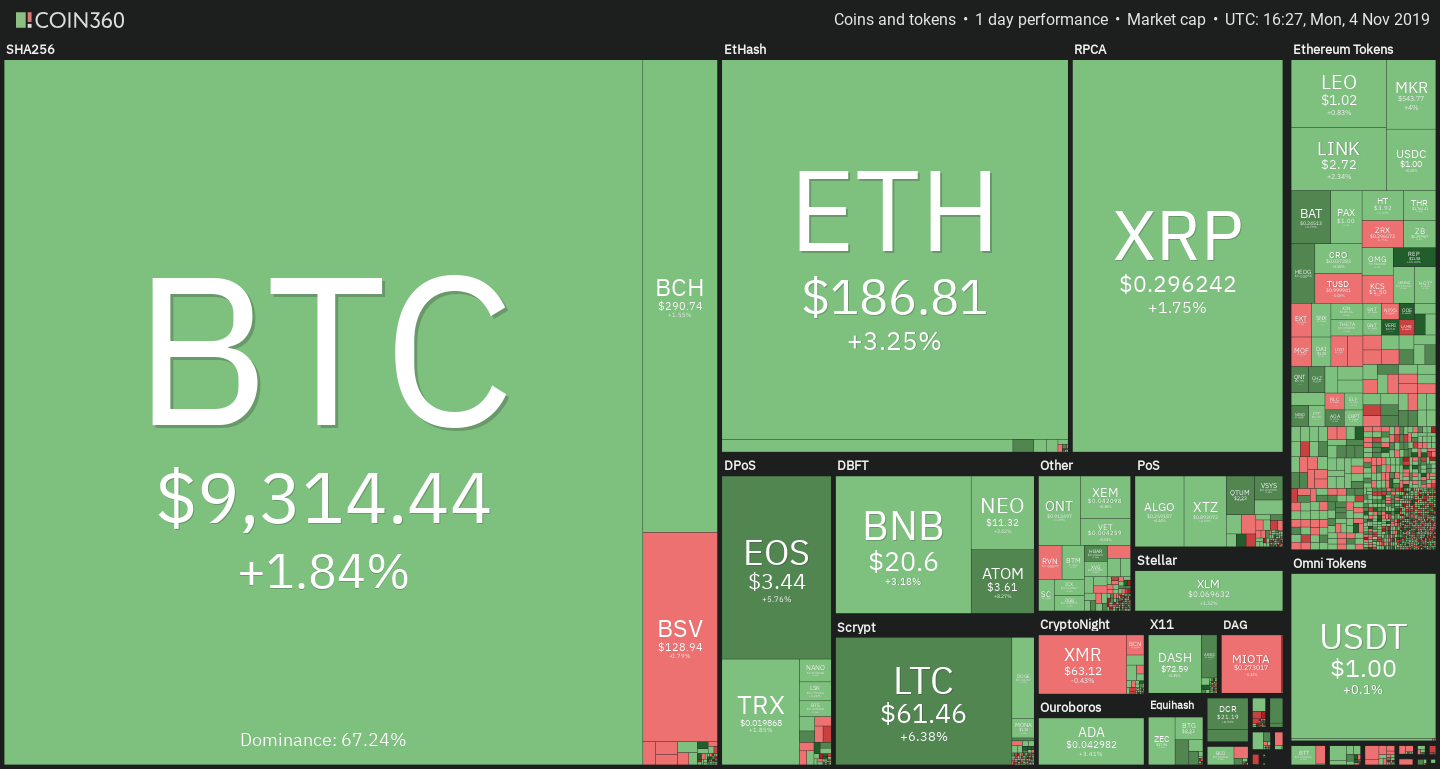 ---
What is the cause of these rallies?
Litecoin's spike does not appear to have been caused by immediate news.
Its founder Charlie Lee recently announced the funding of a proposal that would see the Mimblewimble protocol implemented in the coin, led by a former Grin developer. LTC's moves towards privacy protocols have a long history, previously courting Confidential Transactions.
The move appears to be largely of a technical nature, and could also signify that Litecoin is taking back some of its hedge against Bitcoin: LTC price in BTC terms has remained largely stagnant for the past few months.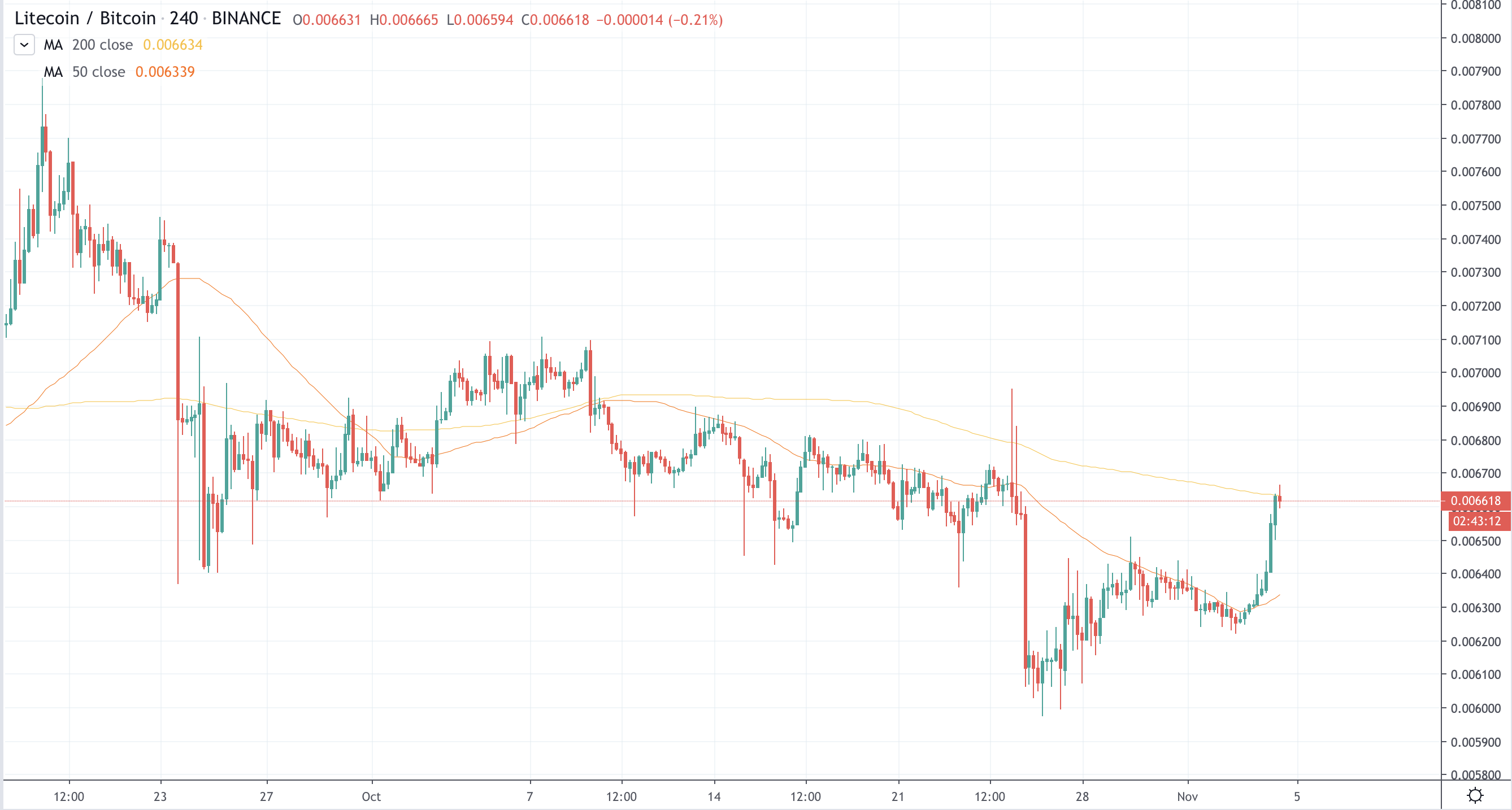 ---
EOS rises despite congestion
The five percent gain comes in while the EOS network is significantly congested, with users complaining on Reddit about the impossibility of making transactions. New accounts and users without access to CPU resources are left stranded, which should not be reflecting positively on the price.
But while this issue raises some important questions for EOS, traders still have faith in the project: both long-term and daily sentiment are above 60%.
---
Augur's rise appears unmotivated
REP's daily high of +20% has surprisingly little to rely on: the project has not released major updates recently, except for a weekly roundup highlighting the platform's betting dynamics for the upcoming U.S. Election. A tweet by a community member, retweeted by the official account, highlights the community's excitement about the elections.
The '18 midterms @augurproject market drew 2 million usd *despite* bad UI, zero marketing, volatile currency, crap onboarding + slow payouts

2020 Augur will be ~10x better in all those & coincides with a way bigger election cycle… 🔥

— BΞN (@__DeFi__) November 1, 2019
While that is unlikely to be the main cause behind such strong upticks, expectations for Augur 2.0 could fuel REP's price action in the immediate future.