Miami Mayor Keen to Invest City's Treasury Reserves in Bitcoin
Mayor Francis Suarez wants to invest the city's reserves in Bitcoin and turn Miami a crypto-friendly city.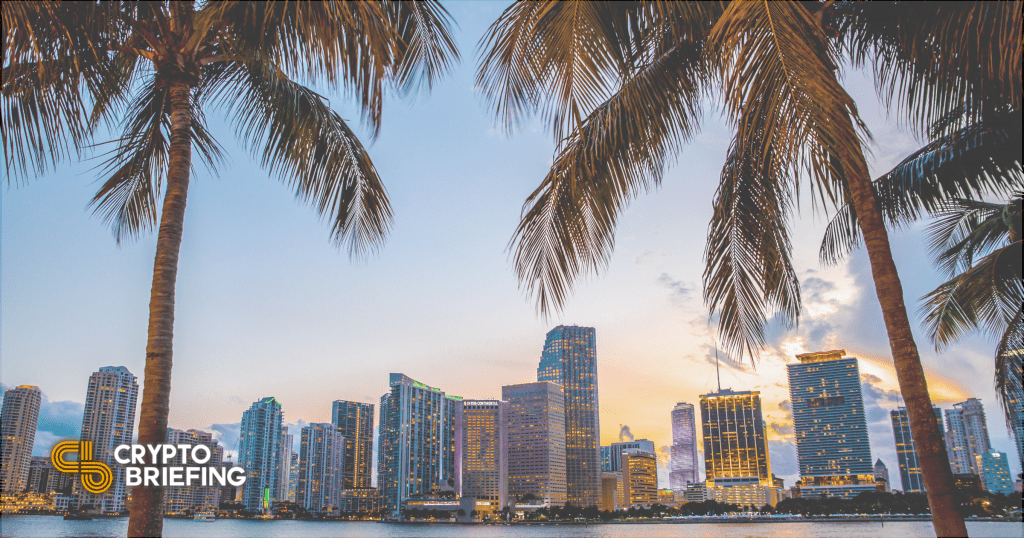 Key Takeaways
Mayor Suarez is considering putting some of the city's treasury reserves into bitcoin.
He wants to diversify the city's investment portfolio by investing in Bitcoin.
The move would turn Miami into one of the most crypto-forward city in the country, according to him.
Miami Mayor Francis Suarez is considering allocating a portion of the city's treasury reserves into Bitcoin. He wants to turn Miami into the country's friendliest crypto city.
Miami Mayor Warms to Bitcoin
In an interview with Fox Business, the mayor of Miami, Francis Suarez, said, "if I would have [bought Bitcoin] last year, I would have made 200 plus percent. I would have looked like a genius." He believes that as Bitcoin becomes more mainstream and due to its limited supply, the price of BTC, the leading cryptocurrency in the world by market capitalization, will only go up.
The mayor added that he is exploring how to let Miami citizens pay their local taxes and fees in Bitcoin. The move would turn Miami into "the most crypto-forward and technological cities in the country," he said.
Suarez is looking to jurisdictions that have made a similar move, including Wyoming, a state which has become something of a crypto haven for blockchain businesses. It's already home to Kraken's crypto bank as well as Avanti's offering.
Similarly, the mayor of Miami wants to entice larger technology companies to move to the city, and in turn, he hopes that they will create high-paying jobs for residents.
Recently, both Bitcoin and the Equities market witnessed a surge in their respective prices. This was in anticipation of President-elect Joe Biden's $1.9 trillion stimulus promises.
On Jan. 12, 2021, the mayor met Gemini's Winklevoss Twins to discuss Bitcoin, cryptocurrencies, and the possibility of Gemini opening up a LATAM Headquarter in Miami.