Mining Firm Marathon Joins MicroStrategy as De Facto Bitcoin Investment
Bitcoin mining firm Marathon has swapped cash for Bitcoin, joining MicroStrategy and others.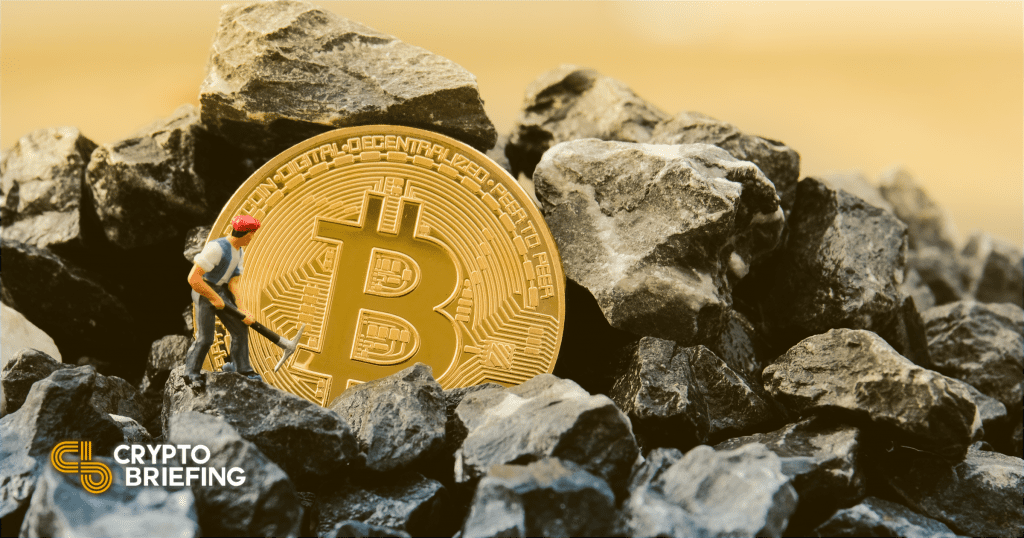 Key Takeaways
Marathon Patent Group, Inc. has disclosed a $150 million Bitcoin purchase during the recent dip. 
The mining firm's BTC investment makes it a proxy for Bitcoin exposure alongside MicroStrategy. 
The American public-listed firm has planned to expand its mining hash capacity more than tenfold this year. 
American Bitcoin mining giant and publicly-listed company Marathon Patent Group, Inc. (MARA) has revealed a $150 million BTC purchase at an average price of $31,167.8.
Marathon Goes All-In on Bitcoin
Marathon Patent Group, Inc. used the financial services of NYDIG, a subsidiary of Stone Ridge Capital LLC, to execute the trade and corporate treasury solutions.
While MicroStrategy added only $10 million BTC on the recent Bitcoin dip, Marathon Patent Group bought $150 million BTC.
Marathon recently completed its $200 million capital raise via a shelf offering. As a result, the company ended the 2020 fiscal year with $217.6 million in cash and 74,656,549 shares outstanding.
The American mining giant also purchased 103,060 miners, for which the company owes Bitmain around $163 million spread throughout this year subject to delivery. The firm has thus effectively planned to invest in exclusively Bitcoin throughout the year.
Thus, its $150 million Bitcoin bet is no less significant than MicroStrategy's levered BTC holdings of over $2 billion.
Merrick Okamoto, Marathon's chairman and CEO, said:
"We also believe that holding part of our Treasury reserves in Bitcoin will be a better long-term strategy than holding US Dollars, similar to other forward-thinking companies like MicroStrategy."
The company is America's largest mining firm to begin converting its cash balances to BTC, suggesting that buying shares in Marathon is a proxy for buying BTC.

Marathon's share price surged over 20x within twelve months, rising from less than a dollar to a peak of $23.2 on Jan. 11, corresponding with Bitcoin's recent top of $42,000.
MARA is currently changing hands at $19.5 and BTC at $33,831.18.
Disclosure: The author held Bitcoin at the time of press.