MicroStrategy Buys Bitcoin Dip, Now Holds 70,784 BTC
Bitcoin's biggest evangelist of the last year just bought the dip. Michael Saylor's MicroStrategy now holds 70,784 Bitcoin.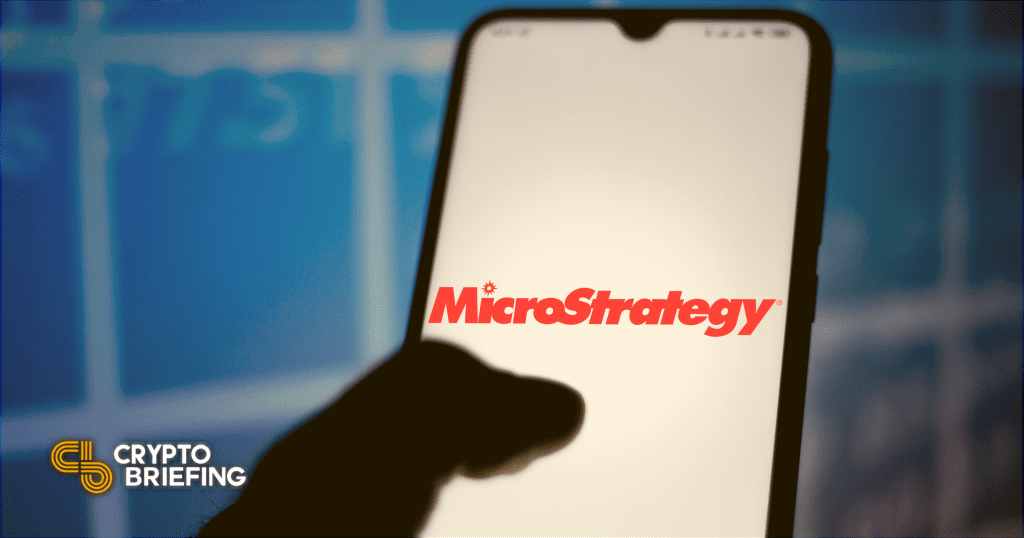 Key Takeaways
MicroStrategy just spent another $10 million on Bitcoin. It now holds 70,784 Bitcoin.
The purchase was made when Bitcoin was roughly priced at $31,808. MicroStrategy's average buy-in is $16,035.
While some have shared a bearish short-term outlook on the crypto markets, MicroStrategy seems confident in its bold Bitcoin play of recent months.
MicroStrategy just spent another $10 million on Bitcoin. The purchase brings MicroStrategy's holdings to 70,784.
MicroStrategy Buys Bitcoin, Again
MicroStrategy isn't done buying Bitcoin just yet.
The business intelligence giant, headed by crypto convert Michael Saylor, has purchased 314 Bitcoin, worth roughly $10 million. The move brings the company's total holdings to 70,784 BTC.
Saylor announced the news on Twitter today.
MicroStrategy has purchased approximately 314 bitcoins for $10.0 million in cash in accordance with its Treasury Reserve Policy, at an average price of approximately $31,808 per bitcoin. We now hold approximately 70,784 bitcoins.https://t.co/zMJSH29bmC

— Michael Saylor⚡️ (@saylor) January 22, 2021
The purchase was also posted on the firm's website.
Saylor began showing an interest in the digital currency last year when the leading token was hovering around the $10,000 mark. He opted to invest an initial $250 million in August, aided by Coinbase's institutional investment arm.
MicroStrategy soon doubled down on the purchase, adding an investment of $175 million in September.
Saylor, too, became increasingly more entrenched in the crypto space following the initial purchase. He began appearing on podcasts and interviews to discuss the strength of Bitcoin, and his Twitter feed regularly featured emphatic posts about the asset. On Sep. 18, he likened the crypto to "a swarm of cyber hornets serving the goddess of wisdom."
In an interview with Binance, he compared Bitcoin's pseudonymous creator, Satoshi Nakamoto, to God.
When a wave of institutional investors started to warm to Bitcoin through the latter half of the year, some credited Saylor's bullishness as the catalyst for the bull run that kicked off. He was described as a hero among many enthusiasts.
By December, MicroStrategy had acquired $1 billion worth of Bitcoin, and the currency had surged past $20,000. It made a parabolic run throughout December and January and is now trading at $32,444, a retrace from its $42,000 high earlier this month.
MicroStrategy's latest buy was made when the leading cryptocurrency was priced at $31,808. It brings the firm's dollar cost average price to $16,035 per BTC. Even as the markets look shaky, it seems that the firm still has confidence in the asset's future potential.