Monero Outpacing Litecoin, Bitcoin Cash as a Payment Crypto 
On-chain data and price growth reveal that Monero is now outpacing Litecoin and Bitcoin Cash.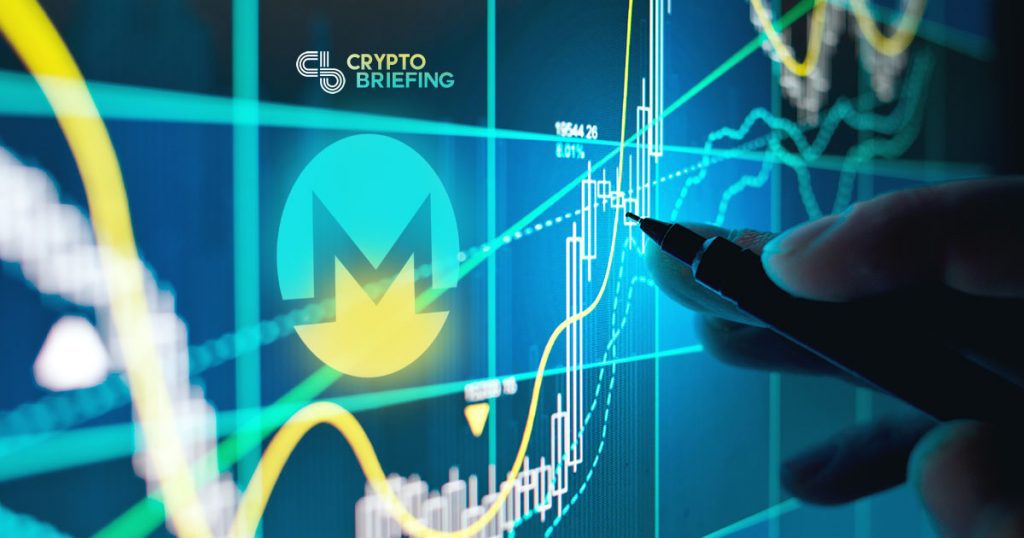 Key Takeaways
Monero miners are earning more fees than Litecoin and Bitcoin Cash counterparts. 
Privacy ranks high among developers and users for payment-focused cryptocurrencies. 
The privacy-centric cryptocurrency, Monero, is now outpacing leading altcoins as the industry turns a new eye to personal privacy.
Monero Enters Mainstream Crypto Payments
The total fees on Monero have surpassed that of Bitcoin Cash in April and Litecoin towards the end of September this year. Moreover, the transaction costs for the next popular privacy-based cryptocurrency Zcash is less than 5% of XMR.
This is an indicator of XMR's healthy network usage compared to BCH and LTC. Justin Ehrenhofer, a community lead for the Monero project, told Crypto Briefing:
"There seems to be a perfect storm going on where liquidity is up, supporting more payments than were previously reasonable, which thus are driving more liquidity. It's a positive feedback loop from more payments moving to Monero with its greater liquidity as far as I can tell."
There has also been a consistent rise in average fees for transactions on Monero since July this year. This metric is roughly five to eight times the average transaction fee on Litecoin.
The transaction privacy on Monero prevents comparing transaction count and volume on these protocols.
The increase in the average fee on Monero, however, suggests that the actual volume of transactions on Litecoin is greater. This is because, while the XMR's total earning from fees is 1.33 times of LTC, the mean transaction fee is five to eight times more.
The fees on Monero are higher than Litecoin, however. It costs roughly $0.007 to make an LTC transaction, and $0.05 to make an XMR transaction. Users needn't worry about any exorbitant costs when making XMR payments relative to LTC. The rise in earnings via fees helps grow the mining ecosystem, strengthening the network's security and liquidity.
Privacy Tops The List
Monero, famed for its use on the dark web, has been neglected mainly due to regulatory concerns.
However, the recent push towards privacy from Bitcoin and Litecoin developers is accentuating mainstream usage of Monero. Litecoin, for instance, has already announced its privacy upgrade Mimblewimble in 2021. Ehrenhofer added:
"There is also another dynamic where the cryptocurrency community more and more trusts and recommends Monero for private payments."
Along with on-chain progress on Monero, other privacy-based tokens like Zcash and Dash have performed better in terms of price compared with Litecoin and Bitcoin Cash.
Still, Monero leads the year-to-date price gains with a 175% increase compared to 100% on Zcash and 65% on DASH. The same metric only gives Litecoin and Bitcoin Cash a 35% increase.
Based on this data, the market ultimately appears to be valuing privacy-based coins greater than traceable counterparts.