Musk Says Tesla's "Diamond Hands" Will Help Market
Despite today's cryptocurrency market crash, Tesla will not sell its Bitcoin holdings.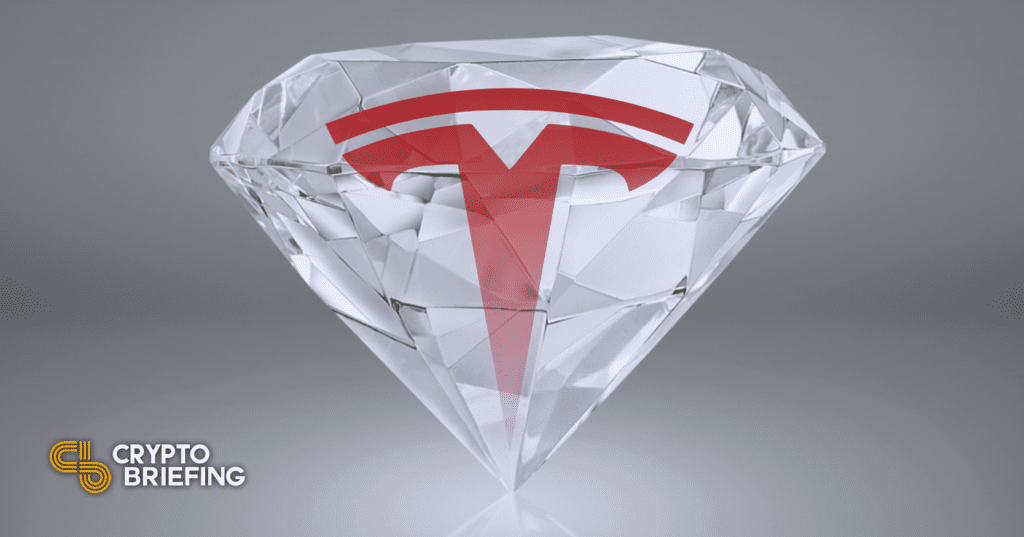 Key Takeaways
Tesla CEO Elon Musk tweeted that his firm has "diamond hands," implying that Tesla will not sell its Bitcoin holdings.
Musk's statement comes in the wake of a cryptocurrency market crash that brought Bitcoin prices down to $30,400.
Justin Sun of TRON and Michael Saylor of Microstrategy also announced their dedication to holding Bitcoin.
Following today's cryptocurrency market crash, Tesla CEO Elon Musk has tweeted that his firm has "diamond hands."
Tesla has 💎 🙌

— Elon Musk (@elonmusk) May 19, 2021
Tesla Will Hold In Spite of Crash
Musk's statement implies that Tesla intends to keep holding its $2.5 billion worth of Bitcoin despite the asset's falling price.
Today's drop was apparently motivated by China's decision to restrict crypto payments. In just hours, Bitcoin fell to $30,400, a low point not seen since late January. Though prices have partially recovered to $38,000, the coin is still well below last week's high of $50,000.
Musk's tweet is relevant in light of the fact that earlier crashes have been blamed on his actions and comments.
On May 12, Musk announced that Tesla would suspend Bitcoin payments due to the coin's high energy consumption. That news caused Bitcoin to crash from $57,000; prices continue to decline.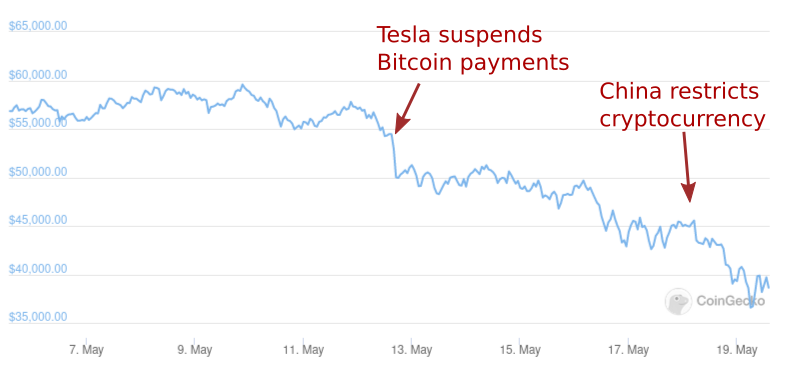 Additionally, Musk's recent Saturday Night Live appearance failed to attract investors to cryptocurrency. Instead, the price of Dogecoin dropped by approximately 30% following a professional investor skit from Musk that seemingly disappointed investors.
Other Whale Investors Will Hold
Musk is not the only one to announce that he and his company are holding crypto assets in the midst of the market crash.
TRON CEO Justin Sun announced today that he has bought $289 million worth of BTC and ETH. Meanwhile, Microstrategy CEO Michael Saylor has tweeted that his business entities hold 110,000 BTC ($4.2 billion) and have not sold any of those holdings.
Those large investors could help cryptocurrency prices stay fairly high and combat any future price losses on the horizon.
Disclaimer: At the time of writing this author held less than $75 of Bitcoin, Ethereum, and altcoins.