Nano Market Cap Surges By $100m But No Bull Signs Yet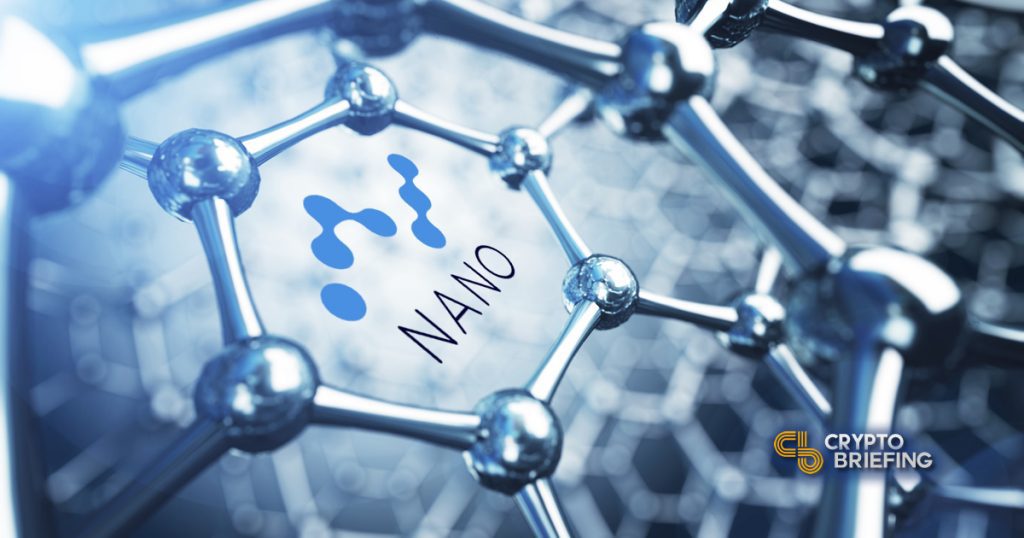 The Nano market cap surged by nearly $100m in the past 24 hours, making it one of the leading digital assets in the market this morning as Version 16.0 of the node software launched.
Nano opened on Wednesday at $1.80, before sinking to a weekly low of $1.63. This trend suddenly reversed at around lunchtime GMT, with the coin just below the $2 mark by the end of the day. This upward trend continued in the early hours of Thursday; Nano is trading at $2.27 at the time of writing.
Although an increment of less than a dollar, this recent price increase has played out large on the coin's market cap. From a low of $217m yesterday afternoon, the Nano market cap has surged to above $300m: a 36% increase. If the increase continues at its current rate, the coin could rise above $3. Although the Nano price spiked last week to $3.20, the last time it maintained a stable level above the $3 mark was back at the beginning of June, more than three months ago.
---
Plus for the Nano market cap, not for the bulls
Rather than the legacy architecture found in most conventional cryptocurrencies, the Nano network uses a blockchain lattice structure where each user essentially has their own blockchain, interlinked and made compatible with the other chains on the network.
This makes transactions on the network fast. Data collected by Anything Crypto found that the confirmation time for transferring Nano coins from one exchange wallet to another was around 3 seconds. This makes it one of the fastest cryptocurrencies out there, with only ICON (ICX) slightly faster at around 2 seconds.
Although Nano fell to its yearly low of around $0.85, it was still the best performing cryptocurrency for August. The coin rose by over 70%, finishing the month at over $3.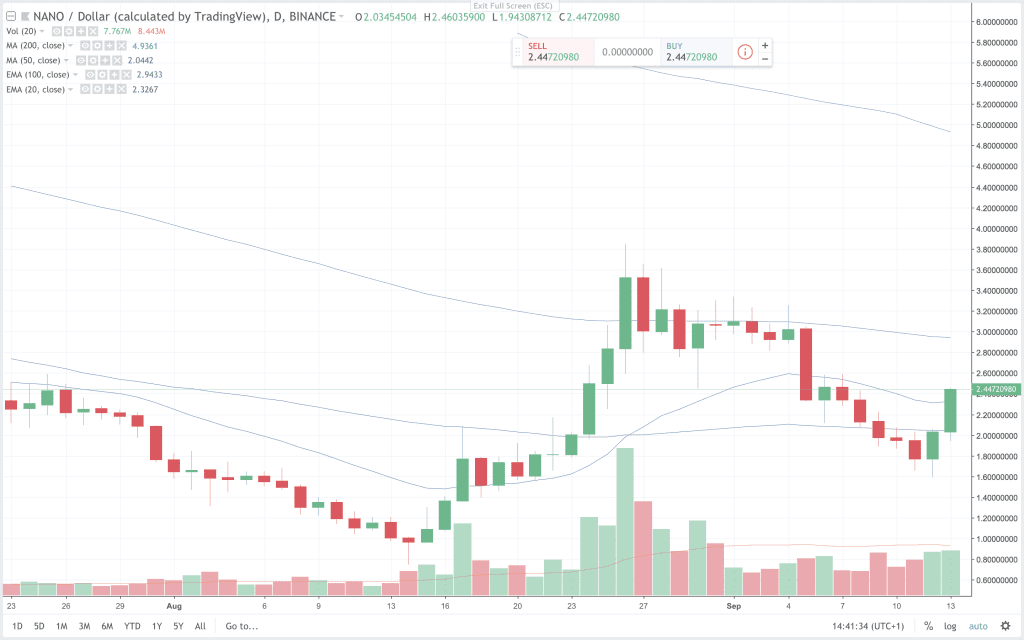 There may well be grounds for optimism based on today's performance, but the price indicators paint a different picture. Nano's 200-day moving average is still way above the 50-MA; so are the exponential moving averages, which places more weight on recent prices. This suggests the recent increase still lacks sufficient momentum to make a discernible difference.
The upward trend will need to continue for a while longer before Nano displays strong bullish signs.
Disclaimer: The author is not invested in any cryptocurrency mentioned in this article, but holds investments in other digital assets.