NEM Redemption: XEM Rises On Coincheck Relisting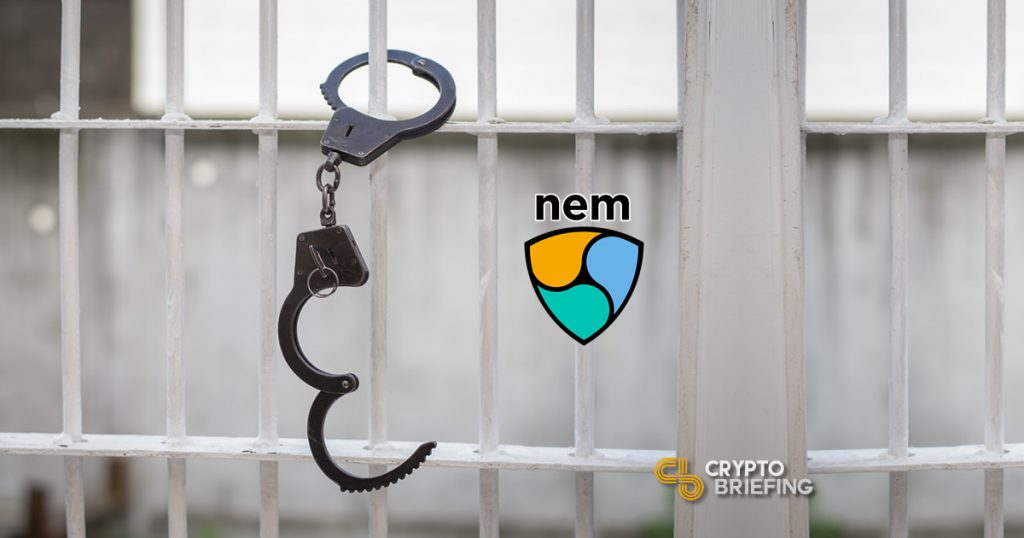 A Japanese exchange was hacked at the start of the year. In one Friday morning, thieves managed to steal more than $530m worth of NEM (XEM) from Coincheck. It remains the largest-scale theft based on contemporary prices, even surpassing the Mt. Gox hack in 2014.
But in a surprise move, Coincheck has relisted NEM on its servers, sending the XEM market cap briefly above the billion-dollar mark for the first time in more than two months.

Within 90 minutes, the price for individual XEM tokens went from just above $0.09 to a high point of $0.11. A rise of two cents per coin may not sound that much, but it translated into a $200m rise in the coin's market cap.
NEM's total value started the day at approximately $830m and managed to break past the billion-dollar mark for the first time since early September. The price has since corrected back: NEM tokens were trading at $0.10, giving them a total value of $960m, at the time of writing.
---
A relisting explains why the NEM price is up
Coincheck announced not more than a few hours ago that it was relisting NEM, along with the other virtual currencies, Lisk (LSK) and Ether (ETH). In an announcement made this morning, the exchange said it had resumed new account opening and trading activity on its platform.
"[Coincheck] resumed new account opening and payment/purchase of some virtual currencies on October 30, 2018," the exchange announced on their website. "With regard to ETH, XEM, and LSK, technical safety confirmation has been completed with the cooperation of external experts and we have resumed payment/purchase of the virtual currency from November 12, 2018."
This had been the second tranche of virtual currencies to be reintroduced onto the exchange. Bitcoin (BTC), Ethereum Classic (ETC), Litecoin (LTC) and Bitcoin Cash (BCH) had all been relisted on October 30th. The second group was admitted after Coincheck completed its own technical safety checks as well as checking with project teams.
---
The Coincheck Hack
The New Economy Movement (NEM, for short) is a smart contract-ready platform for dApp development, similar to Ethereum. Founded in 2015, the platform uses its own consensus algorithm known as Proof-of-Importance, which weights a node's influence based on network activity, as well as their wallet balance. This means active nodes can sometimes have more network authority than their richer, passive counterparts.
There have been other exchange hacks since then, but the Coincheck hack stood out. This is partly because it was the most expensive theft on a cryptocurrency exchange, so far. Although Mt.Gox thieves made off with more than 800,000 BTC in early 2014, when one bitcoin had a value of around $700, this worked out to only $450m. Hackers stole more than 520m XEM coins from Coincheck, which at the contemporary NEM price was worth $534m.
The hack also highlighted that some exchanges fall far short of the appropriate security precautions. Coincheck's entire NEM holdings were held in online reserves, otherwise known as 'hot' wallets. Although useful for spot trading, assets held online are far more vulnerable than those held offline in 'cold' wallets. Hackers managed to drain almost all of Coincheck's NEM reserves before site administrators realized they were under attack.
---
Closure on the hack
The sudden NEM price rise puts XEM among the top rising coins of the day. Virtual currencies listed on Coincheck have trading pairs with the Japanese Yen. This makes it easier for capital, not currently invested in crypto, to enter the sector. There has also been a mild rise in Lisk's value, up by around 2% since yesterday.
Similar market reactions occur whenever Coinbase announces a new listing, but the same also happens for other fiat-crypto exchanges. Tron's (TRX) market cap went up by more than a billion dollars after it was listed on Bithumb in early April.
Coincheck's new owners, the Japanese financial services conglomerate, Monex Group, will be wanting to put the exchange's past firmly behind them. By relisting NEM today, Coincheck wants to finally close the chapter on what must have been a trying ten months.
Learning from past mistakes, the exchange hopes traders old and new will give them a second chance.
The author is invested in BTC and ETH, which are mentioned in this article.