NEO's EcoFund Invests In Travala's Blockchain-Based Bookings
The investment will be chiefly devoted towards expanding the development team.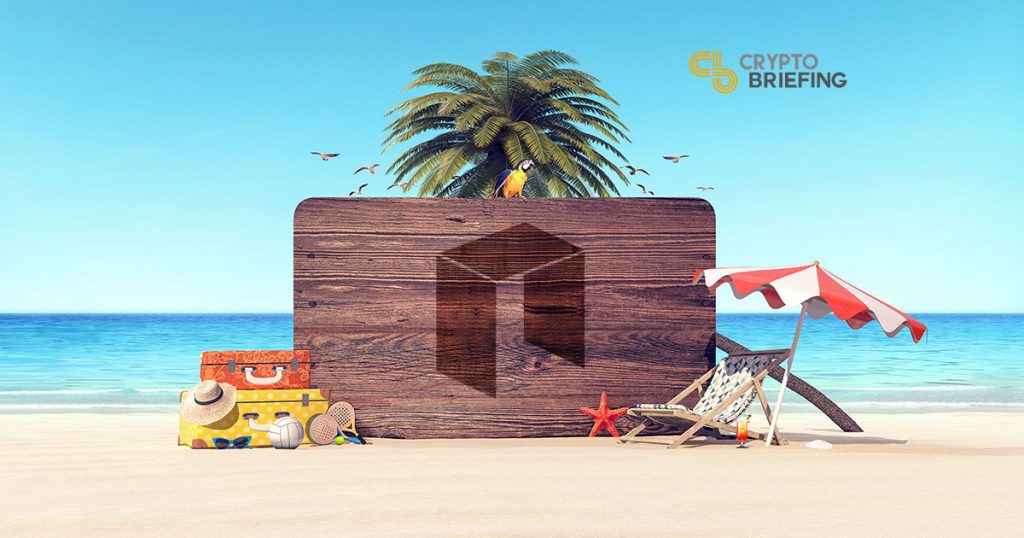 Crypto travel platform Travala has obtained funding from NEO's EcoFund, an investment arm of the NEO Foundation managed directly by NGD. The EcoFund specializes in boosting real-world use-cases in the blockchain space, with Travala one of the latest such investment opportunities.
Travala offers a blockchain-based alternative to hotel booking websites, using cryptocurrencies and to improve efficiency in the industry, as well as providing more transparent prices and an intuitive loyalty reward program.
As previously covered by Crypto Briefing, Travala has been seeking traditional equity-based investments since the beginning of the year, after successfully conducting a $2.6M ICO in April 2018.
The specific amount of funding obtained from the EcoFund is undisclosed, though the company says that the funds will be used for growth, acquiring talent and marketing campaigns for the company.
Expressing satisfaction with the blockchain industry as a whole, Travala's CEO, Matthew Luczynski commented on this announcement:
"The blockchain ecosystem is by far one of the most supportive industries out there. The cross-collaboration, support, and constant encouragement between projects is a true sign of our dedication to the collective goal of mass adoption. With this backing from a trailblazer within the space, we can now focus on hiring technical talent while making moves into our additional target markets."
The Travala platform already boasts a portfolio of over 560,000 properties and more than 82,000 unique destinations, but the CEO is planning on even bigger achievements.
"Over the last six months, we have seen a significant 1542% increase in the number of users on the Travala.com platform," Luczynski said. "Our priority for the next six months is to double the size of our current team in order to meet the demand in our service, which is exactly what this funding will help us to do."
With most users saving on average of 15% on their bookings compared to competitors (according to Travala), the platform is perfectly poised to take advantage of the EcoFund's investment. NEO Co-Founder Da Hongfei also weighed in on the value of the travel platform, saying:
The EcoFund's contribution is heavily focused towards the development team, which is unsurprising given NEO's own commitment to software engineers.