New Balance To Use Cardano In Global Supply Chain
ADA is an athletic shoo-in.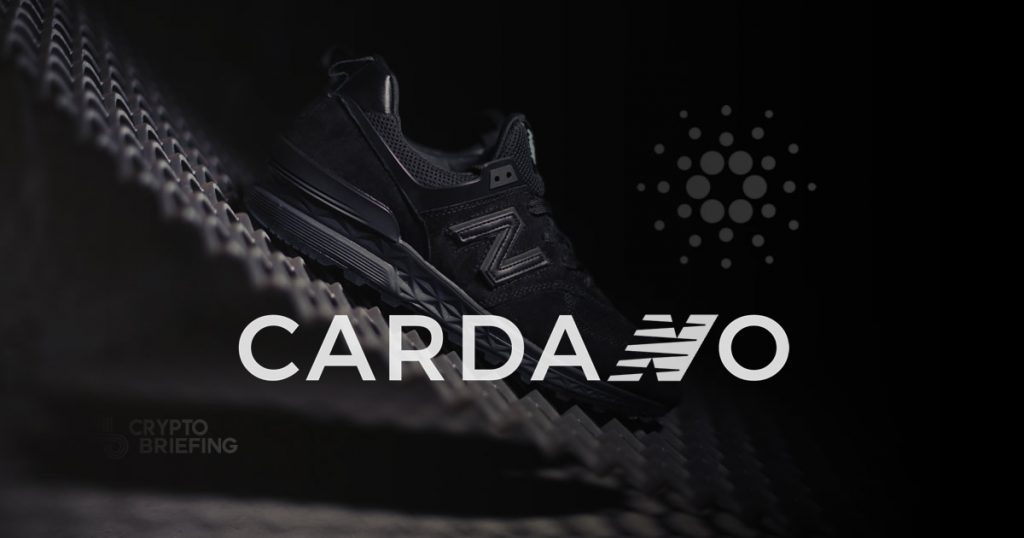 IOHK has announced a strategic partnership with the global athletic brand New Balance to use the Cardano (ADA) blockchain to authenticate its range of premium sneakers.
Beginning as a pilot, the plan is to roll the program out worldwide. There are no plans to use the ADA token for this specific solution.
New Balance is one of the world's leading brands in athletic footwear. Based in Boston Massachusetts, the company has expanded dramatically over the past five years, doubling its staff to more than 8,000 worldwide, with revenue increasing from $2.7bn in 2013 to $4.1bn last year.
New Balance has complained about the number of 'parasite brands' that have copied their image and branding. The company has been heading a strategy to lessen the damaging impact, which has included better engagement with regulators.
A Chinese court awarded New Balance $1.5bn in copyright damages in 2017, finding that a local company selling shoes under the name of 'New Boom' had copied New Balance's logo. They ruled that it would be very easy for purchasers to think they were authentic.
IOHK CEO Charles Hoskinson announced the new collaboration at the Cardano Summit Bulgaria earlier on Saturday. It is a consumer-level verification solution that is designed specifically for the secondary market, allowing purchasers to confirm the authenticity of the footwear using Cardano's distributed ledger.
New Balance has been the official kitwear supplier to the premier league's Liverpool FC.
Companies have already begun experimenting with distributed ledger technology in their supply chains. VeChain's entire model rests on allowing interested parties to monitor goods as they cross global supply chains. Back in early 2018, the French supermarket brand Carrefour said it was planning to use blockchain technology for a premium brand of chicken.
Blockchain has been used to help authenticate valued goods. There have been initiatives to protect the UK drinks industry from counterfeit goods, as well as to track and validate pharmaceuticals. Back in June, retail giant Walmart announced they would be joining a consortium to fight against fake drugs prevalent in the US.
Earlier this year, IOHK announced a new collaboration with the government of Ethiopia that would include the development of a new cryptocurrency that could be used as a secure and dependable means of payment.
Based on the ATALA framework, the idea is it could be used to pay for utilities as well as public transport in the nation's capital of Adis Adaba. IOHK are also busy building a new traceability and tracking solution for foodstuffs moving across the country.
The pilot program is expected to go live very soon. A source familiar with the matter told Crypto Briefing that it is expected to go live in October.
An IOHK spokesperson declined to comment on when the partnership would go live.