New Bill Could Grant SEC Control Over Certain Stablecoins
A proposal from Congressman Tom Emmer concerns dividend-paying stablecoins.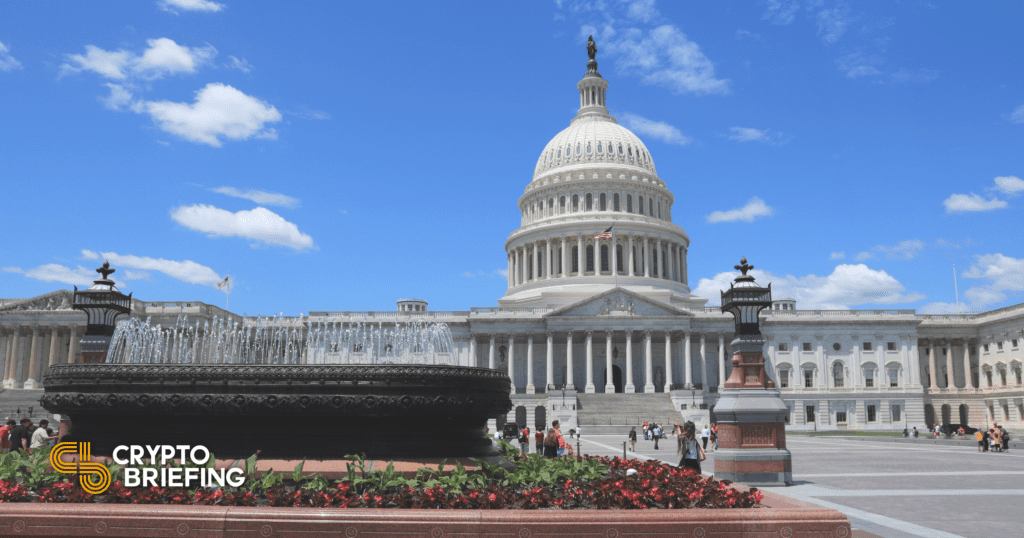 Key Takeaways
U.S. Representative Tom Emmer has drafted a bill that could give the SEC jurisdiction over certain stablecoins.
The bill concerns dividend-paying stablecoins and would allow the SEC to create a voluntary regulatory regime.
The SEC has additionally gained some authority over stablecoins in previous months for unrelated reasons.
Congressman Tom Emmer (R-MN) has drafted a bill that could give the U.S. SEC limited jurisdiction over certain stablecoins.
Bill Concerns Dividend-Paying Stablecoins
A new draft bill from Emmer would grant the U.S. Securities and Exchange Commission jurisdiction over stablecoins that pay out dividends, according to reports from The Block.
Specifically, one phrase in the bill would allow "stablecoins that include a dividend component" to register with the SEC.
Dividend-paying stablecoins are defined in the bill as distributing "all or part of the income made from the investment of the assets backing the stablecoin to the holders of the stablecoin."
The bill appears to concern stablecoins with dividends built into their protocol (such as UST), but not third-party lending and staking platforms that would pay out dividends on existing stablecoins.
If the bill succeeds, the SEC would be required to create a new framework for regulating these stablecoins. Those rules would dictate requirements around the assets backing stablecoins, namely the types of assets permitted and rules for storage.
Participation in the regulatory program would be voluntary, not mandatory, for stablecoin firms. Emmer has previously pushed for more open crypto legislation, making this angle unsurprising.
SEC Turns Toward Stablecoins
The SEC is well-known for regulating cryptocurrencies, especially those sold in initial coin offerings, those that serve as investment contracts, and those that otherwise qualify as securities.
However, there are signs that the regulator will turn its attention to stablecoins in the future. Chairman Gary Gensler has made repeated statements implying that the asset class could fall under the SEC's scope, stating that stablecoins "may well be securities" last year.
Furthermore, in November 2021, the Securities and Exchange Commission participated in the President's Working Group. The group similarly found that stablecoins may be considered securities. That finding that seemingly gives some authority to the SEC.
SEC Commissioner Hester Peirce, meanwhile, has suggested that stablecoins can fit into traditional frameworks such as banking—concluding that "stablecoin fear is unwarranted."
Disclosure: At the time of writing, the author of this piece owned BTC, ETH, and other cryptocurrencies.