U.S. Congressman Introduces Bill to Limit Fed's CBDC Powers
Rep. Tom Emmer emphasized the necessity of prioritizing blockchain technology but with "American characteristics."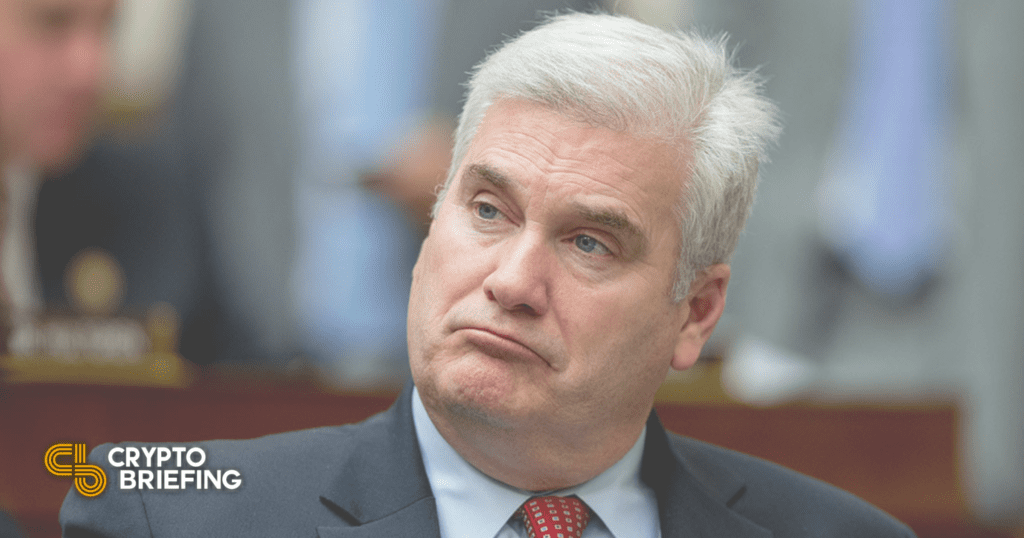 Key Takeaways
Tom Emmer, U.S. Representative from Minnesota, has introduced a bill that would prevent the Federal Reserve from issuing CBDCs directly to individuals.
The new legislation would be an amendment to the Federal Reserve Act.
Rep. Emmer has long been an advocate of cryptocurrency and blockchain technology.
U.S. Representative Tom Emmer (R-MN) has introduced a bill prohibiting the Federal Reserve from issuing its own central bank digital currency (CBDC) directly to individuals. The Congressman warned of the proposition of the U.S. going down "an insidious path" of "digital authoritarianism" akin to China.
CBDCs: A Dire Warning
Following Fed Chair Jerome Powell's testimony before the U.S. Senate Banking Committee yesterday in which he said the Fed's CBDC report would be published "within weeks," one U.S. Representative seems to be fearful.
Today, U.S. Congressman Tom Emmer introduced a bill that would prevent the Federal Reserve bank from issuing a central bank digital currency directly to individuals. The bill amends Section 13 of the Federal Reserve Act.
In addition to the CBDC limitations, the bill would prevent the Fed from offering "products or services directly to an individual" or "maintain[ing] an account on behalf of an individual."
In a Twitter thread, Congressman Emmer detailed reasons for his proposed bill. He wrote that CBDCs, such as the one China has introduced, "fundamentally omit the benefits and protections of cash." He also attested that the policy surrounding the U.S. digital dollar would need to protect financial privacy, maintain the dollar's "dominance," and "cultivate innovation." If these principles were violated, the lawmaker warned, the Fed could become empowered as a retail bank and track personal and financial information "indefinitely." The congressman also raised concerns over surveillance of financial activity by the Federal Reserve.
Ultimately, Representative Emmer argued that the Fed's CBDC must be open to everyone, transactable on a transparent blockchain, and as capable of maintaining privacy as cash. In other words, any CBDC implemented by the Fed must be open, permissionless, and private, he said. He concluded his Twitter thread by saying, "Simply put, we must prioritize blockchain technology with American characteristics, rather than mimic China's digital authoritarianism out of fear."
Representative Emmer has long had a positive stance toward cryptocurrency and blockchain technology. As early as July 2019 he introduced legislation that sought to protect holders of crypto fork coins (like Bitcoin Cash) from unclear IRS tax guidelines. Later that year, he introduced a bill to protect token sales from the SEC. In 2021, he continued his quest to mitigate problematic crypto legislation, such as proposed KYC requirements on self-hosted crypto wallets and blockchain nodes imposed by the U.S. Treasury.
To its credit, the Fed has not seemed to act hastily on the matter of a digital dollar. Fed Chair Powell has emphasized before the importance of being right, not first.
Disclosure: At the time of writing, the author of this piece owned BTC, ETH, and several other cryptocurrencies.