OKEx's Andy Cheung: Bitcoin Derivatives, Self-Regulation, and Emerging Markets
OKEx's initiatives for remaining competitive.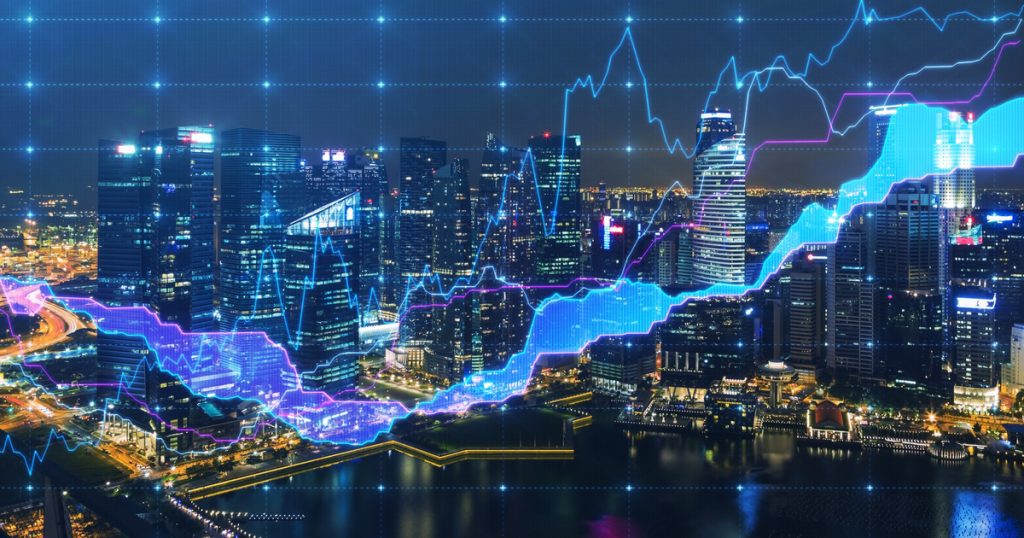 In an exclusive interview, OKEx's Andy Cheung talks derivatives, self-regulation, and emerging markets.
Looking back, 2019 seems to have been a watershed year for cryptocurrency exchanges. The explosion of the crypto derivatives market has put many of the bigger exchanges into a position of competing with regulated institutional offerings, such as Bakkt and CME. In previous years, exchanges appeared to be resisting the inevitable onset of regulatory compliance, whereas now, there's increasing support for regulation. Furthermore, new ranking methodologies are helping to weed out shady practices like wash trading, providing further confidence in the future of the cryptocurrency markets.
OKEx is one example of an exchange at the forefront of this watershed. Crypto Briefing recently had the opportunity to catch up with Andy Cheung, Head of Operations at OKEx, for an insightful discussion about ongoing developments driving the agenda for cryptocurrency exchanges. Cheung has been in his role at OKEx since 2017, heading up the exchange's operations, business development, marketing, and PR teams.
A Frontrunner in Crypto Derivatives
Unlike Binance, which was relatively late to the crypto derivatives party, OKEx was one of the earlier entrants. Having started out with Bitcoin futures two years ago, the exchange has been steadily ramping up it's offerings in response to market demand. In November, it became the first exchange to offer USDT-margined futures trading, closely followed by an announcement of USDT perpetuals.
OKExs also confirmed that cryptocurrency-backed options contracts will be available on its platform from late December.
NEW LAUNCH: Another big news! We'll soon launch Options Trading on #OKEx.

Starting from Dec 12, join our Simulation Trading Contest & share rewards up to 150,000 $USDT 🏆🎉

Sign up now: https://t.co/49FXHQaskH pic.twitter.com/6E9230vgRU

— OKX (@okx) December 9, 2019
Until recently, Dutch exchange Deribit had virtually cornered the market in crypto-backed options. However, regulated institutional platforms Bakkt and CME both announced during late 2019 that they would launch options products. With this launch date, OKEx has managed to race to the market ahead of CME, which will only start options trading in January.
Staying ahead of the competition is a strategy that's clearly working for OKEx. Back in September, Crypto Briefing reported that OKEx, along with competitor Huobi, accounted for 76% of daily derivatives volume. According to Cheung, there's no in-depth science involved in predicting the markets — OKEx simply listens to what its customers want and ensures its development team can deliver at a rapid pace.
Reflecting on the growth of the crypto derivatives markets and how this might impact on future price movements, Cheung stated:
"We believe that crypto-derivatives will help to stabilize markets, but volatility is not going away. Institutions will certainly continue to enter the cryptocurrency world, and these institutions might tame some of the volatility in Bitcoin."
He elaborated:
"But, when you have an asset class finish the year +80% or better, you should expect volatility ⁠— and volatility and price appreciation come together."
Pushing for Self-Regulation
Cryptocurrency regulation is a heavily-debated topic in the industry. Whereas some exchanges are overtly hostile to regulation and accusing lawmakers of "suffocating" the sector, OKEx has opted to take a more harmonious approach. In October of this year, OKEx announced an initiative to create an industry-wide Self-Regulated Organization (SRO) aimed at bringing standardization to exchange policy and practice. Cheung explained how these would cover areas such as listings, delistings, and market-making.
One of the key points he raised during this discussion dealt with the role that regulation can play in bringing trust to the cryptocurrency space. Cheung drew comparisons with the evolution of the traditional finance system, and observed the link between regulation and mass adoption.
"Trust is the most significant barrier. Many forget that the early years of banking were also slightly chaotic. The adoption of ATM machines and debit cards were rocky and even uncertain at times. Financial systems and the transfer of assets is largely built on trust."
He went on to say:
"Over time, we see regulations emerging that are fair and equitable. When these are defined, and trust permeates the system from top to bottom, you will see adoption escalate."
On More Sophisticated Ranking Methodologies
Recently, some of the major cryptocurrency ranking websites have overhauled their methodology as a means of preventing manipulation through tactics such as wash trading. For example, CoinMarketCap introduced a new liquidity metric, and CryptoCompare brought in qualitative measures.
One of the challenges that has plagued OKEx over the last year is accusations of wash trading — accusations that the exchange has repeatedly denied. Under the new ranking methodologies, it turns out that OKEx ranks higher than some of its major competitors, including Binance.
During our interview, Cheung took a pragmatic approach, stating that the ranking methodologies are as much a work in progress as the rest of the evolving crypto sector. Once again, he looked to the traditional markets as a benchmark for how this evolution takes place, stating:
"Even in the equity markets, you still find different methodologies used, so it's not surprising to us that this was the case in crypto. It merely had to be corrected. This process will continue as the markets evolve."
He further explained that he now believes OKEx has built a reputation based on better data collection:
"The positive sign is that when we analyzed the methodology and data collection practices, the real ones were transparent. The data should show the results of [our] work, and we expect to be in the top 10 based on our efforts and success."
Emerging Markets
As the U.S. Lawmakers continue to dance around the question of cryptocurrency regulation, many exchanges are looking to expand in emerging markets that adopt a friendlier approach to cryptocurrency regulations. Along with competitor exchange Binance, OKEx is eyeing Turkey as its next market.
Cheung was enthusiastic about Turkey's approach to blockchain, saying:
"The Turkish government is working towards using blockchain technology in public administration in cases like land registration, transportation, and other public forums. The government has also announced the country will be finished testing digital Lira next year, which will be a huge milestone for the country."
He concluded:
"We see the region as one that has woken up to the potential of distributed ledger technology and how it can offer citizens a more transparent insight into the workings of government."
Speaking of OKEx expanding into other territories, Cheung mentioned Russia, South Africa, and South America as being regions of similar interest to the exchange.
Conclusion
In an increasingly competitive crypto exchange market, it's evident from our discussion with Andy Cheung that OKEx is doing everything it can to stay ahead of the curve. The most recent announcement that OKEx is launching options, one of the only comparable products to Deribit's, could prove to be an industry game-changer if options can replicate the success of Bitcoin futures.