On-Chain Rx: How Blockchain Is Changing The Pharmaceutical Industry
Blockchain could solve some of the pharmaceutical industry's problems, but is it really a cure-all?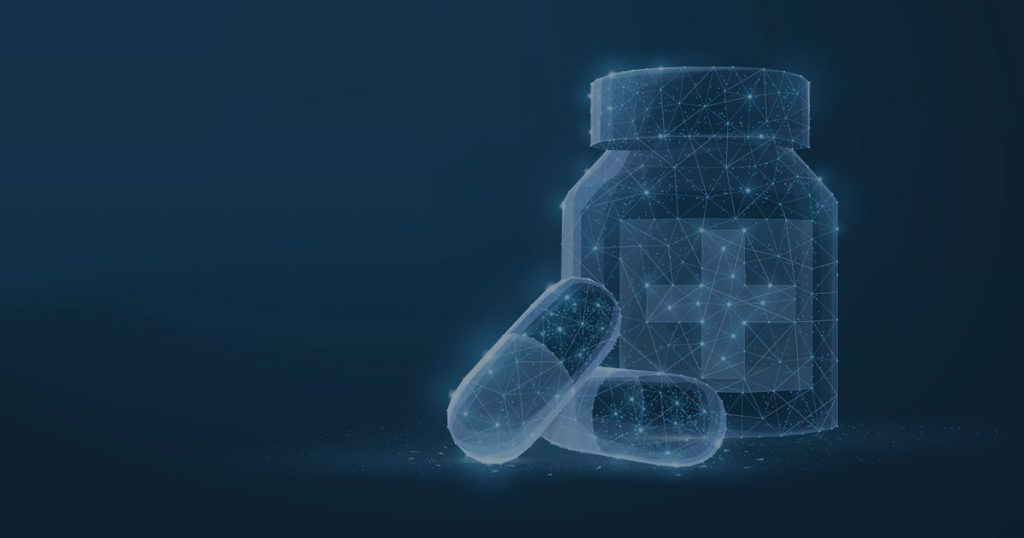 The pharmaceutical industry is one of the world's few (almost) trillion-dollar verticals, worth more than $900 billion annually, according to a recent report from the Business Research Company, and growing steadily. The market has been expanding by about 5 percent annually, driven by increased demand for medication among aging populations and in emerging economies.
It is also an industry facing significant problems. Counterfeiting, return fraud, and other practices run rampant. Regulations are difficult to enforce. R&D is declining due to the difficult and expensive nature of clinical drug trials. These issues are partially driven by a lack of accessible information in the pharmaceutical industry.
Fortunately, blockchain tech can solve these issues by managing pharmaceutical data more effectively. Serial numbers, drug composition data, sales data, and patient records can all be stored on-chain. This provides immutable, verifiable, and accessible data for companies and regulators around the world – starting with the United States.
---
The FDA's Recent Blockchain Efforts
Earlier this year, the U.S. Food and Drug Administration introduced about 20 pilot projects to track medications in accordance with the Drug Supply Chain Security Act (DSCSA). Though not all of the projects deploy blockchain tech, a handful do, and even though not every pilot will come to fruition, some appear to be quite promising.
Most notably, the FDA is testing Chronicle's Mediledger blockchain platform. Mediledger is being used to trace serial numbers and track drugs at the packaging level, allowing changes in ownership to be detected. Along with general industry participants such as Walmart and FedEx, major pharma companies like Pfizer are also involved.
The FDA is also piloting another high-profile drug traceability blockchain with IBM, Merck, Walmart, and KPMG, and it has accepted two similar pilots from IdLogic and UCLA's LedgerDomain team as well. Additionally, it has approved a pilot from TraceLink, which puts a partial focus on drug recalls, not just general counterfeit traceability.
However, the FDA's efforts are moving slowly. It has delayed enforcement deadlines on parts of the DSCSA, meaning that drug companies don't need to adopt new solutions – at least, not immediately. Furthermore, the FDA has made it clear that it isn't endorsing any pilot projects or asserting that they comply with regulations.
---
Worldwide Drug Safety Efforts
Counterfeit drugs aren't just an issue in the United States. According to the World Health Organization, counterfeit drug sales accounted for over $75 billion worldwide in 2010. Furthermore, it found that 50 percent of drugs purchased on illegal sites were counterfeits, and added that developing countries are a major target for them.
Naturally, many blockchain efforts are taking place where the pharmaceutical industry is under-regulated. Mediconnect is using blockchain tech to prevent counterfeit medicine from circulating in Uganda. Similarly, VeChain introduced a drug and vaccine traceability program in 2018, prompted by China's childhood vaccine scandal.
Other mature economies are using blockchain in the sector as well. Mediledger is using the technology to stop patients in the U.K. from filling their prescriptions at multiple pharmacies in an effort to help prevent addiction and drug abuse. Shopper's Drug Mart is using TruTrace's blockchain to ensure the quality of its medical cannabis in Canada.
DHL and Accenture, meanwhile, have created a prototype for a traceability blockchain that is intended to prevent tampering. The project's goals are global in scope. Accenture claims the blockchain has "nodes in six geographies." Though the platform is intended for logistics in general, it was initially applied in the pharmaceutical industry.
---
Managing Sales, Returns, and Recalls
Often, drugs must be returned at some point in the supply chain. Many of these returns are made by wholesalers rather than customers, often due to ordering errors. By some estimates, about two percent of drugs are saleable returns – perfectly good drugs that harm the profit margins within the pharmaceutical industry.
Mediledger is one project that is focusing on saleable returns, alongside other solutions such as chargebacks and contract reconciliation. Tracelink is focusing on this as well, as part of the DSCSA pilot program. As usual, this mainly involves verifying that drugs are not counterfeit, and ensuring that they have not been tampered with.
Both solutions should be launched this fall, but since the FDA has delayed enforcement on saleable returns to 2020, these products may not launch as soon as planned. Mediledger's website claims that its saleable returns solution is scheduled to go live this month, but as October draws to a close, it has yet to make an announcement.
---
Will Blockchain Make a Difference in the Pharmaceutical Industry?
It's not clear how much optimism should be placed in blockchain in the pharmaceutical industry. Many healthcare companies simply aren't aware of blockchain technology. A recent IDC survey suggests that only 12 percent of European healthcare companies are looking into blockchain. 44 percent remain totally unaware of it.
Still, there are reasons to be optimistic. Pistola Alliance suggests that 60 percent of pharma and life science companies are exploring blockchain. Perhaps disparate findings can be attributed to survey methodology differentials, but it is possible that pharmaceutical companies are more interested in blockchain than healthcare companies in general.
Regardless, some of the biggest pharmaceutical companies are on board with these pilot plans. Merck, GlaxoSmithKline, and Pfizer are among the major pharma companies involved in the above projects. In fact, some companies are involved in multiple projects.
Clearly, blockchain in the pharmaceutical industry could cure a few of the ailments that plague the sector.