Online Tips And Improved Experience: What Brave Browser Is Building Next
New features are coming to the blockchain browser.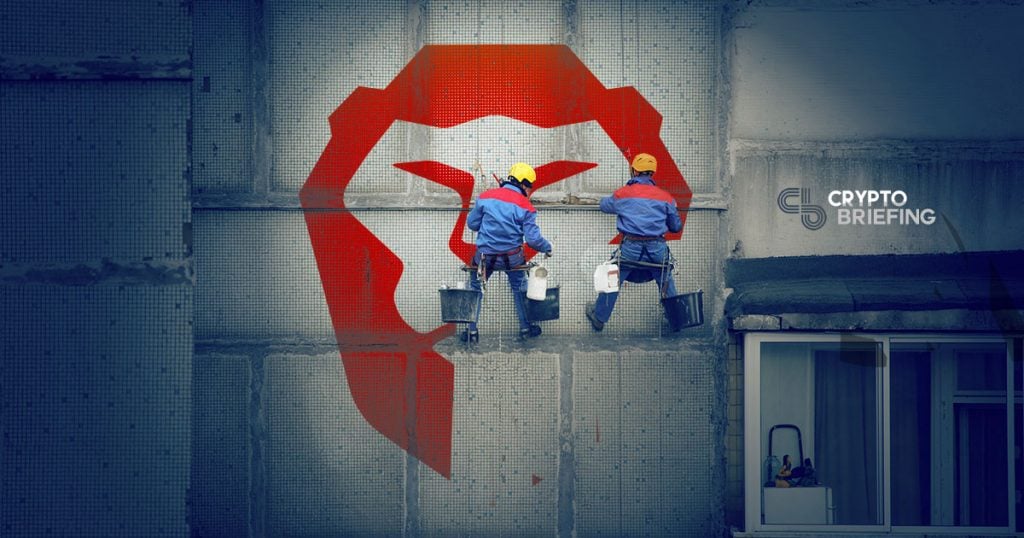 Brave is making big strides this year. After launching a privacy-centric ad platform, released a Twitter tipping feature, and hitting milestones for seven million monthly active users and 60,000 publishers, the crypto-powered browser was recently featured in USA Today and Wired magazine.
Brave has many other updates and developments in the pipeline. Crypto Briefing caught up with Brave's Chief Scientist, Ben Livshits, to talk about recent and upcoming developments.
---
Building the Brave Browser
With growing public attention on protecting data, the Brave browser seems to have arrived at just the right moment. But while privacy is a significant part of Brave's value offering, it's far from all they're working on.
Browser speed and power consumption are both significant areas of research and development. The average user might be surprised to learn that mobile web browsing is particularly power hungry, so having a browser that automatically blocks ads and trackers can help save your phone battery, as well as spare you from some of those auto-playing videos.
Although adtech is part of the speed problem, it's not the only constraining factor, Livshits explained. When you read an article online, you have to wait for page elements like menu bars, background scripts, and third-party cookies to load. Many browsers now offer a "reader" mode to improve the user experience, but this usually requires the page to render first.
Brave is developing a tool called SpeedReader, which goes into action before the page renders and delivers only the content relevant to the reader. That significantly speeds up the browsing experience, an improvement which Livshits describes as a "kind of reader on steroids." He went on:
---
Appealing to a Broad User Base
Designing a browser that can appeal to end users puts Brave in a strong position for future adoption. The Brave scientist went into this topic more deeply during our discussion, explaining how new functions like the Brave Twitter tipping functionality allow users to reward each other for good content.
"Some people would like to tip people on Twitter, while others are happy not to engage with crypto at all, and we should respect that," Livshits explained. "The world of online advertising is a complex ecosystem of established players, and we need to figure out their incentives. We're hopeful and optimistic that we've created a way to appeal to these different constituents within the ecosystem."
---
Machine Learning and the Privacy Challenge
Although most people don't think of Brave as an AI company, it is heavily involved with artificial intelligence in several areas. In fact, Livshits says, "I'm hard pressed to find a project where we don't have a little bit of AI squeezed in somewhere."
One of these initiatives is Percival, which uses deep learning to perceive and block ads within the browser. Another, Adgraph, makes use of machine learning to build a graphical representation of advertising and tracking resources on the web.
However, learning algorithms require data, which presents a quandary for a company with a focus on privacy. Furthermore, Brave doesn't yet have the scale to collect big data on the level that's needed to feed AI algorithms. Livshits doesn't see any easy way to solve the data challenge.
"How can we build high-quality models in a way that is still privacy preserving?" he asked. "While it's possible to have [Brave] users opting in, we still need to be careful. Because the user cannot quite always predict what they are opting in to."
---
The Great Tech Talent Gap
Besides working for Brave, Livshits maintains his posts as a Research Fellow at the University College London Centre for Blockchain Technologies and an Associate Professor at Imperial College London. While the talent gap has been well-documented in the crypto world, Livshits says that Brave requires a broader tech talent base and underlines the importance of academic connections.
Brave has a lot of moving parts, so there's no surprise that the project taps academic talent wherever possible. Developing an open-source, privacy-focused browser that can compete with the likes of Chrome or Firefox runs into substantial challenges.
Although Brave still has some way to go before it can rival Google's 70% market share, the project is taking a big picture view in developing a product with numerous features to appeal to different users.
If you're interested in trying out new features of Brave before they're incorporated into the main browser, then you can download the testing and development version of Brave, called the Nightly release.