PayPal Follows Bitcoin Startups, Laying Foundation for Crypto Payments
Bitcoin payment startups have been promoting adoption, identifying demands, and handing out free BTC long before Bitcoin was at all-time highs. Now, PayPal is joining them.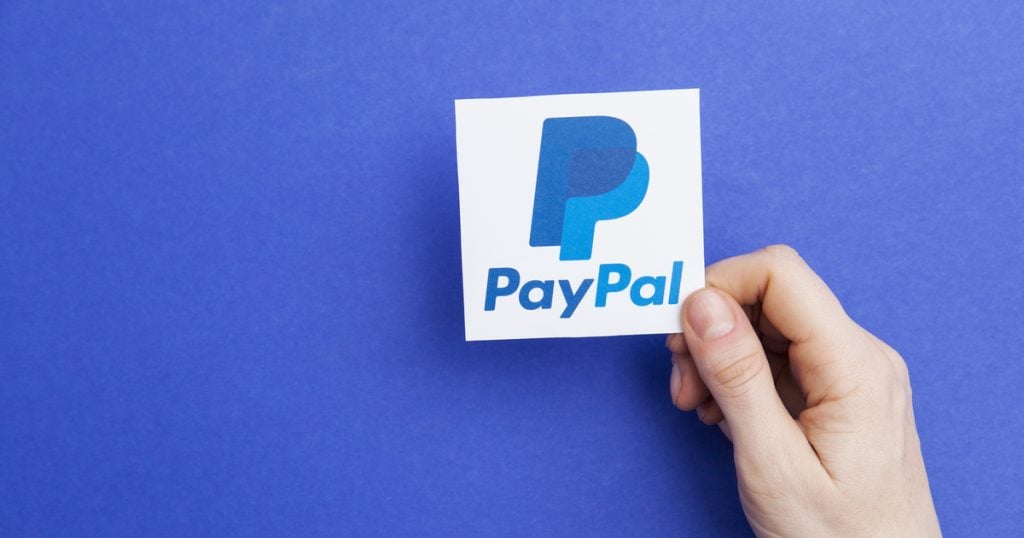 Key Takeaways
PayPal's recent entry into cryptocurrencies has renewed growth in Bitcoin's payment narrative.
Companies like BitPay, Lolli, and Honey have been laying the groundwork for Bitcoin payments through free rewards, merchant partnerships, and institutional products.
The latest swarm of billionaire investors have bought Bitcoin for one reason: Its store of value narrative. Still, with the arrival of PayPal, the original peer-to-peer electronic cash may find renewed strength as a medium of exchange.
Invoicing PayPal With Bitcoin
PayPal's entry has made a huge impact on the crypto industry since announcing its adoption of various digital assets. Over 346 million users are now allowed to buy, sell, and store Bitcoin, Ethereum, Bitcoin Cash, and Litecoin.
ItBit exchange, which acts as a proxy for Paypal's trading volume, is doing up to $35 million in trading volume daily.
Bitcoin, followed by Ethereum, has attracted many new investors in the on-going economic crisis. And, PayPal is clearly capitalizing on this uptick even if payments have been restricted upon rollout.
Nevertheless, Dan Schulman, the CEO of PayPal, has confirmed that customers will be able to make crypto payments starting next year. PayPal will convert customers' crypto into fiat or any desired option for the merchant in real-time. Schulman said in a CNBC interview:
"Early next year we're going to allow cryptocurrencies to be a funding source for any transaction happening on all 28 billion of our merchants. That will significantly bolster the usage of cryptocurrencies."
Long before PayPal, BitPay has been one of the leading service providers in this space, enabling conversion of customer's crypto to make fiat payments to merchants or companies. While PayPal's entry threatens the company, BitPay's CEO Stephen Pair believes that:
"We're competitors, but there are also opportunities for BitPay to partner with PayPal."
The crypto payments service provider has launched a new product, "BitPay Send," for businesses and organizations sending out crypto payments.
The service is for individuals or freelancers who are willing to earn a portion or all of their salary in Bitcoin for investment purposes. Moreover, the companies need not custody Bitcoin themselves as BitPay Send converts fiat into crypto at the time of payment.
Their new endeavor's motivation began in-house as their employees demanded full or part of their remuneration in crypto. Pair said:
"This is the first time that we're going to help companies with paying out crypto. It could be to employees, publishers, affiliates – any demographic that you want to pay out via crypto."
AdGate Media is one of the first adopters of the new feature. AdGate is building an ecosystem for rewarded advertising on mobile applications. The ads give users credit or in-app purchases by taking surveys, trying new apps, and signing up for special offers. The websites and ad publishers, on the other hand, earn from their clients.
According to AdGate's CEO Dan Sapozhnikov, there was a demand from publishers who wanted to get paid in crypto. He said:
"There's definitely a good dollar range where BitPay does make a lot of sense for some of our publishers, especially cross border payments. Banking is a bit more difficult where an international wire can cost around $45. There are a lot of times that Bitcoin does make sense."
Currently, BitPay processes about 100,000 transactions daily, whereas PayPal handles millions. According to Pair, however, his company will soon make up this gap as users begin to realize the benefits of crypto. He said:
"Paypal getting into this validates what we already knew for the past ten years. It just shows that cryptocurrency or blockchain payment is going mainstream."