PayPal Expands Crypto Services to the U.K.
The U.K. is the latest country to gain access to PayPal's crypto offering.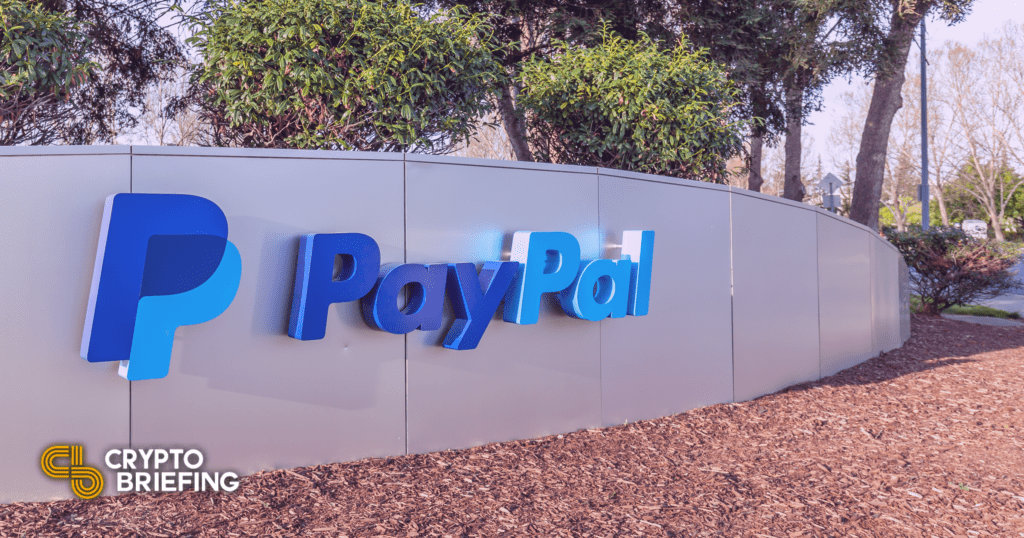 Key Takeaways
PayPal is launching a crypto service that will enable U.K. customers to trade cryptocurrencies.
The U.K. roll-out marks PayPal's first international expansion of the crypto offering outside the U.S.
The service will support Bitcoin, Ethereum, Litecoin, and Bitcoin Cash.
PayPal will allow U.K. customers to buy, sell, and hold Bitcoin, Ethereum, and other cryptocurrencies starting next week.
PayPal to Support Crypto in the U.K.
The U.S. online payments giant PayPal will expand its crypto product offering to the U.K., the company announced Monday.
Starting next week, British customers will be able to buy, sell, and hold cryptocurrencies through the U.S. payments giant's online wallet and mobile app. The service will support Bitcoin, Ethereum, Litecoin, and Bitcoin Cash.
PayPal's first foray into crypto happened last October when it first launched its crypto service to U.S. customers. The U.K. rollout marks the company's first expansion of its crypto service outside the U.S.
With over 400 million active users globally, PayPal is one of the largest financial companies to offer cryptocurrency services to its customers. Commenting on the expansion, Jose Fernandez da Ponte, VP and General Manager of Blockchain, Crypto, and Digital Currencies at PayPal, said:
"Our global reach, digital payments expertise, and knowledge of consumer and businesses, combined with rigorous security and compliance controls provides us the unique opportunity, and the responsibility, to help people in the UK to explore cryptocurrency."
Besides offering the cryptocurrency trading service, PayPal has also been exploring partnerships with central banks and licensed and regulated crypto exchanges and investing in crypto startups like TaxBit, TRM Labs, Talos, and Curv, amongst others, through its venture capital arm. As in the U.S., PayPal's crypto partner in the U.K. will be Paxos, a New York-regulated blockchain infrastructure platform acting as a market maker and custody provider.
While PayPal currently doesn't allow cryptocurrency withdrawals to external wallets, that and several other features will likely become available soon as the company rolls out the new "super app" consumer wallet currently in development. According to PayPal CEO Dan Schulman, the new wallet will include high-yield savings, improved bill pay functionality, withdrawals to off-site wallets, and possibly even integration with certain DeFi applications.
Disclaimer: At the time of writing this feature, the author held Ethereum.