Peter Thiel Wishes He Had Bought More Bitcoin
The tech billionaire has praised cryptocurrencies.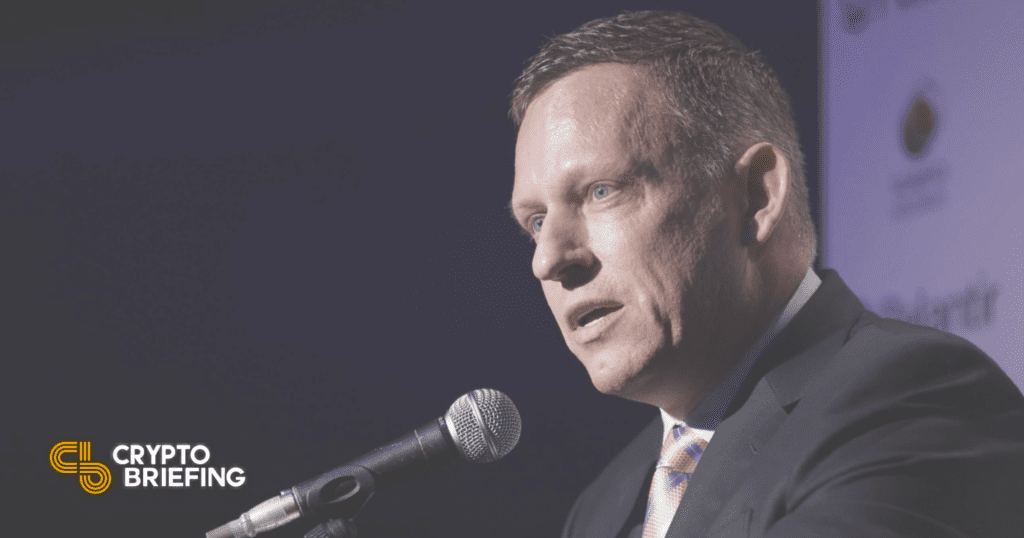 In a recent interview, Peter Thiel weighed in on cryptocurrencies, admitting he feels underinvested in Bitcoin and that "the answer is to go long" on the asset.
Peter Thiel is Bullish on Bitcoin
Despite being one of the earliest investors in Facebook, Peter Thiel admits he's behind on Bitcoin.
The tech entrepreneur spoke during a Lincoln Network interview in Miami Wednesday, covering a range of topics from traditional finance to cryptocurrency. Thiel admitted that he felt underexposed to Bitcoin and implied that buying the asset was the answer to those hesitating about investing. "I think the answers are still to go long," he concluded.
Thiel added that the success of Bitcoin is likely influenced by the current failure of traditional financial systems. "Bitcoin at $66,000. Is it going to go up? Maybe," he said. "But it surely tells us that we are at a complete bankruptcy moment for the central banks."
Thiel also stated that cryptocurrencies align with his libertarian values as a "force for decentralization." He contrasted them with centralized technologies such as artificial intelligence surveillance, which he referred to as "essentially communist."
Yesterday's comments are not the first time the PayPal co-founder has come out to support cryptocurrencies. Earlier this year, Thiel described himself as a "pro-crypto, pro-Bitcoin maximalist." Additionally, he has backed several crypto projects such as the open finance advocate BitDAO and the cryptocurrency exchange Bullish.
Disclaimer: At the time of writing this feature, the author owned BTC, ETH, and several other cryptocurrencies.