Polkadot Reworks Network to Solve "Free-Rider Problem"
The Polkadot network has historically suffered from "the free-rider problem" when allocating parachain slots. Now, there may be a solution.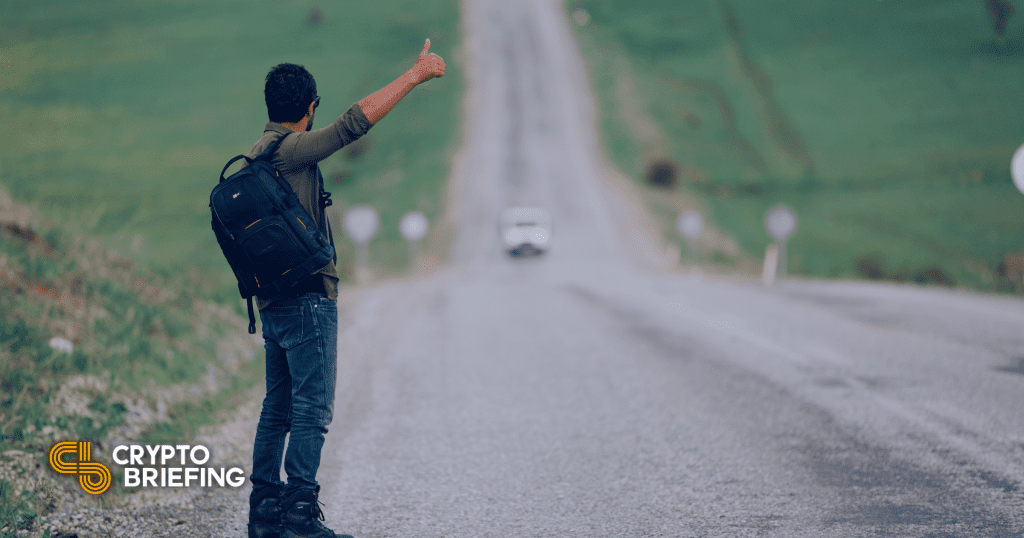 Key Takeaways
Polkadot uses an on-chain auction system for parachains to get support from the Relay Chain.
The current auction system allows "free riders" to use parachain slots without making a contribution.
Polkadot is introducing two types of common good chain, to be allocated through a governance process.
Polkadot is introducing governance-allocated parachain slots.
Polkadot's "Free-Rider Problem"
Polkadot has announced details of a governance process for allocating parachain slots.
In a blog post, the team outlined plans for the use of "common good parachains." The chains have been categorized into two types: system-level chains and public utility chains.
The Polkadot network connects various parachains via a Relay Chain. As support on the Relay Chain is limited, slots for parachains are allocated using an on-chain auction. Parachain teams must lock up DOT, Polkadot's native token, when they lease a slot.
This system is an example of a market failure called "the free-rider problem." In economics and social sciences, the free-rider problem refers to communal resources and services that some users have access to without paying for them. These users are known as free riders.
Polkadot is not immune to the free-rider problem. For example, if a bridge to another network is created, parachain teams could still have the ability to use it without contributing to an auction campaign. This would mean that they would reap the benefits without providing any collateral, while other teams had to lock up their DOT.
Introducing Common Good Chains
Polkadot aims to resolve its free-rider problem with the introduction of system-level chains and public utility chains.
System-level chains move functionality from the Relay Chain into parachains, which reduces the administrative use of the Relay Chain. This improves the efficiency of the network and gives the Relay Chain more capacity to validate parachains. The extra capacity could mean that the network can process more parachains.
Public utility chains are those which are thought to benefit the entire Polkadot network. They add functionality and remain aligned with their Relay Chain stakeholder base. Public utility chains could include bridges, generic asset chains, and smart contract platforms that use DOT as the base currency.
Unlike system-level chains, the blog post notes that public utility chains will likely only be approved in rare instances, as they offer added functionality to the Relay Chain. The slots will be allocated through Polkadot's governance process, involving a public referendum and network stakeholders.
The Polkadot network has seen various promising developments recently, with Acala adding an EVM and Polygon making a move to the network. Web3 data search engine The Graph also announced it would be expanding to the Polkadot ecosystem and other Layer 1 blockchains earlier this month.
Polkadot's DOT currency is the sixth largest cryptocurrency. It's trading at $33.93 today, according to CoinGecko. Polkadot's market cap is $2.8 billion.
Disclosure: At the time of writing, the author of this feature owned ETH and a number of other cryptocurrencies.