World's First Polkadot ETP Launching on Swiss Exchange
21Shares is launching the first exchange-traded product for Polkadot. It will be available on SIX exchange on Feb. 4.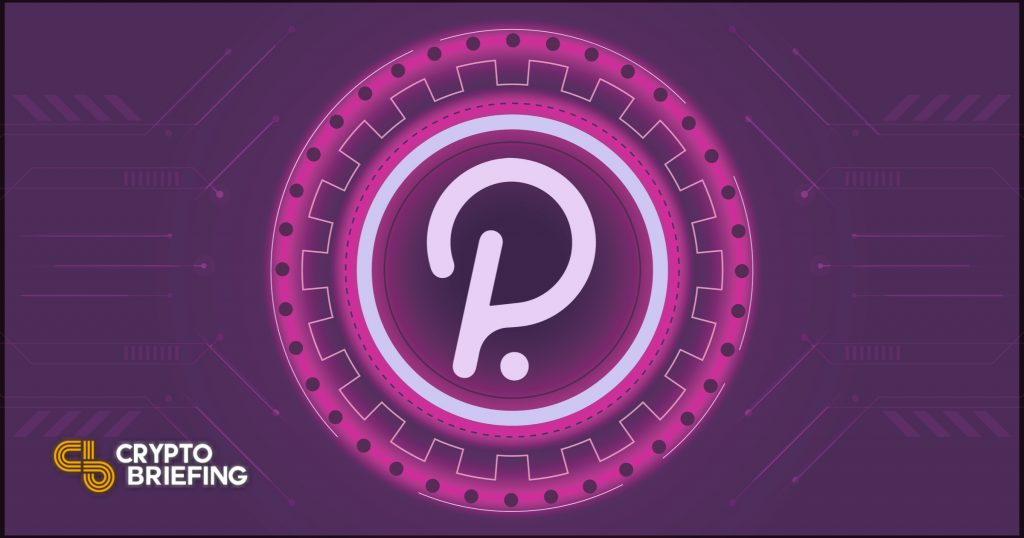 Key Takeaways
Thanks to 21Shares, Polkadot will soon be available as an exchange-traded product for the first time.
The Polkadot ETP will launch on the Swiss SIX exchange.
21Shares recently added Polkadot to its cryptocurrency index, alongside assets like Bitcoin and Ethereum.
After adding Polkadot to its crypto index, 21Shares is launching an exchange-traded product (ETP) for the Web3 network's currency.
Polkadot Gets an ETP
Investment product provider 21Shares is launching an ETP for the Web3 network's DOT currency under the ticker PDOT. It will be available on the Swiss SIX exchange on Feb. 4.
It's the world's first ETP for the growing parachain network.
Polkadot was also recently added to the 21Shares cryptocurrency index. That product, which is named "HODL," gives users access to various leading cryptocurrencies in one basket. It includes other cryptocurrencies with a large market cap like Bitcoin and Ether.
Polkadot's weighting in the basket is 26.79% at publication, second behind only Bitcoin.
The PDOT ETP is the first product that gives exposure to Polkadot alone. It's primarily aimed at retail investors.
Web3 Gains Steam
The Polkadot network has been growing rapidly, hosting innovations like multi-chain synthetic indexes and Solidity-compatible smart contract platforms.
The network's ecosystem includes several parachains that run off the main network to improve scalability. It differs from Ethereum, which is working towards Layer-2 implementation and sharding with the eventual completion of Ethereum 2.0.
Notable parachains include Moonbeam and Polkadot's answer to DeFi, Acala Network.
Like Ethereum, Polkadot hopes to become a fundamental part of a decentralized world that's been dubbed "Web3." Though much of its growing network is focused on interoperability with other chains, it's possible that one day it could become a serious competitor to Ethereum in the race to capture DeFi.
Polkadot recently became the fifth-largest blockchain by market cap. It's valued at roughly $16.2 billion, according to CoinGecko.
Disclosure: At the time of writing, the author of this feature owned ETH, among a number of other cryptocurrencies.