Return Of The King: V-Systems Roars Up The Charts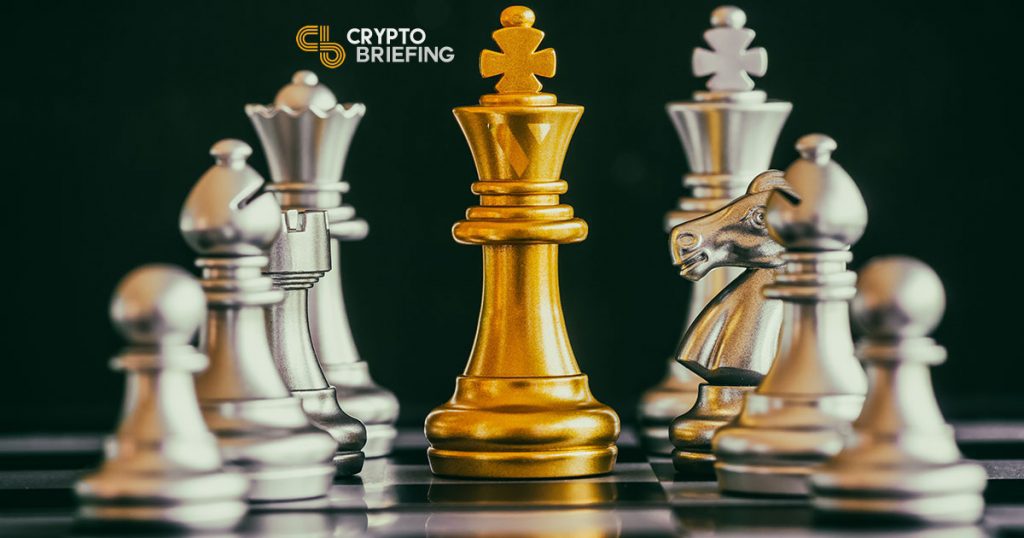 Coinmarketcap observers may have noticed a newcomer in the top 30 list recently. V-Systems, the latest project by Sunny King, has risen to a cap of over $400 million.
V Systems (VSYS) is currently sitting at 28th spot by market capitalization, after rising eightfold since March. That's an impressive gain for a project that only launched late last year.
But it also has the backing of one of crypto's most celebrated figures and the inventor of the Proof of Stake (PoS) consensus mechanism. That might not be enough to succeed, but it's certainly enough to catch our attention.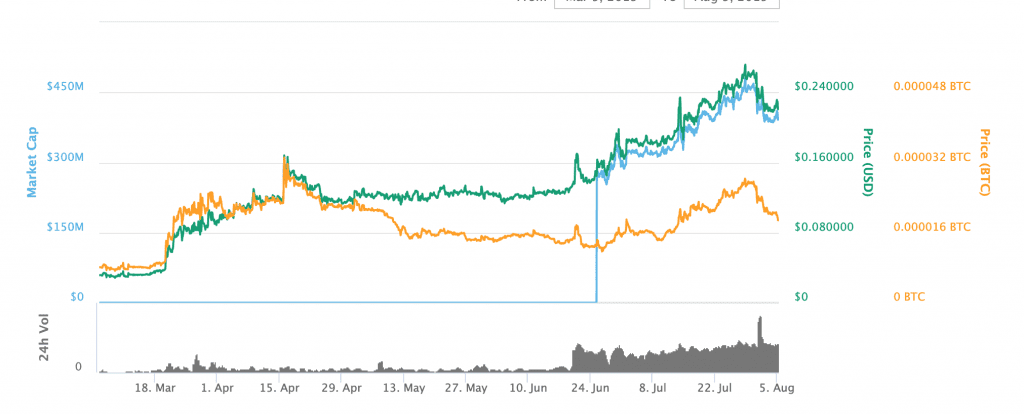 ---
All V Systems Are Go
V Systems makes no secret about what the project is all about. The "Blockchain Database Cloud by Sunny King, Creator of PoS" wants to "re-architect blockchain and de-centralize" finance. As described on its website:
"V SYSTEMS (also known as VSYS) is a blockchain database cloud project that aims to create a secure underlying infrastructure platform for blockchain database. The project will deliver decentralized cloud database technology to carry out complex decentralized applications and support the operation of trillions of blockchains effectively, with high scalability, durability and performance."
According to their promotional video, V Systems intends to help enterprises with "leveraging blockchain and scalability," which it calls two challenges holding back the deployment of DLT in industry. Their goal is to "re-architect the blockchain and establish the digital economy era."
The blockchain database and decentralized app platform uses "Supernode Proof of Stake" (SPOS) as its consensus mechanism. Their audience appears to be the corporate world: the V Systems pitch is heavy on allowing companies to deploy the advantages of decentralized data systems without the headache of "difficult coding issues."
---
The Legend of Sunny King
The Peercoin and Primecoin developer was once hailed by Vitalik Buterin as "the single most original altcoin developer out there." King says that blockchain technology was not designed to be fast or scalable. His aim has long been to reverse this and make the technology cheap, accessible, scalable, and user-friendly. After a year-long hiatus, he returned to the sector to help found V Systems.
His newest venture wants to bring blockchain technology to enterprises through customizability, allowing users to deploy what they need to deploy, without having to access or deal with unnecessary functionality.
Realistically, the language isn't enormously dissimilar to that of EOS or Ethereum. Much like other platforms, the decentralized platform can be used to run different apps without the transaction bottlenecks or environmental costs of mining. Unlike most dPOS systems, the number of supernodes is expected to grow with the size of the platform.
Supernode PoS doesn't sound enormously different from the DPoS mechanism that EOS and TRON utilize. Whether they're called delegates, supernodes, or super representatives, each of these projects allows users with a large stake in the network to run nodes and keep the blockchain buzzing.
But Sunny King lends credibility to the V Systems project that means it could create a legitimate challenge to competing platforms. For a project that is barely six months old, Coinmarketcap has it already punching above its weight.