Ripple Finds Support After XRP Plummets From $0.90 Cents
Ripple bulls are attempting to stabilize the third-largest digital asset after the recent regulatory news saw XRP losing 50% of its weekly gains.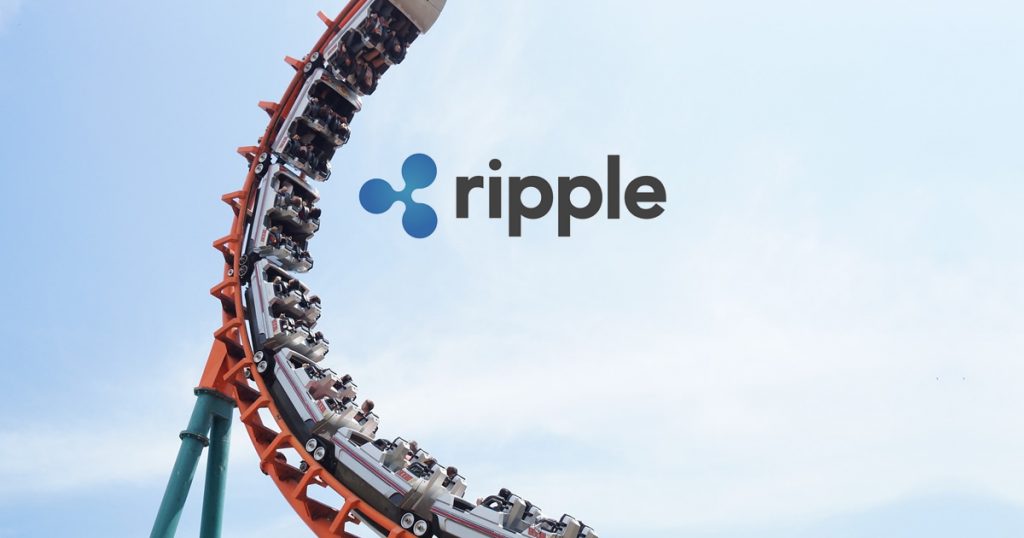 Key Takeaways
Ripple has found strong technical support above the last weekly price close. 
On-chain data from Santiment highlights massive user adoption.
Sygnum Bank rally behind XRP as it introduced crypto-related services for its clients.
Ripple was among the worst-affected cryptos this week, following reports of new U.S. regulations that would hamstring the industry. In a single day, XRP hemorrhaged 33% of its value.
Has Ripple's XRP Found a Bottom?
The popular altcoin enjoyed a much-awaited bullish breakout before the pullback, with XRP outperforming the top ten tokens in the crypto market.
Ripple is one of the top coins used for crypto payments by PayPal, while Sygnum Bank introduced XRP-related services for its clients this year, suggesting steady user growth heading into 2021.
Looking at the technicals, a weekly close above the $0.50 level should reinforce bullish sentiment towards XRP, meaning that traders could target a price recovery back towards $0.70, and ultimately the $0.90 area.
The William Alligator indicator also supports a bullish medium- to long-term outlook for XRP while price trades above $0.50. Indeed, the recent sharp price drops may have given traders another chance to scale into XRP.
The Relative Strength Index (RSI) on the daily time frame was also extremely overbought and traded above the 90 zone region early this week.
Extremely overbought RSI readings are usually preceded by a healthy price correction, as we saw on Nov. 25. The index also shows more downside, meaning that XRP could depreciate further over the coming days.
A weekly price close below the $0.50 support level, for example, may incite more short-term XRP selling pressure towards the September 2020 highs, around the $0.35 mark.
Again, this may be an excellent buying opportunity for XRP bulls.
On-chain data analysis from Santiment shows a rise in new daily active addresses, suggesting new money is buying XRP.
The number of unique addresses transacting on the XRP network in a single day hit 24,408 this week, marking the highest output in this metric since May this year.
Social engagement has been on a sharp rise too.
The volume for social mentions skyrocketed across major social media platforms, reflecting the recent price appreciation and increased XRP user adoption.
Traders will continue to track XRP over the coming days, as this is a critical time for the cryptocurrency'ss direction. Whether the market has turned, and indeed if a meaningful bottom has already been established, it remains to be seen.