RSK Introduces Interoperability Bridge for Bitcoin and Ethereum
RSK looks to expose more users to DeFi.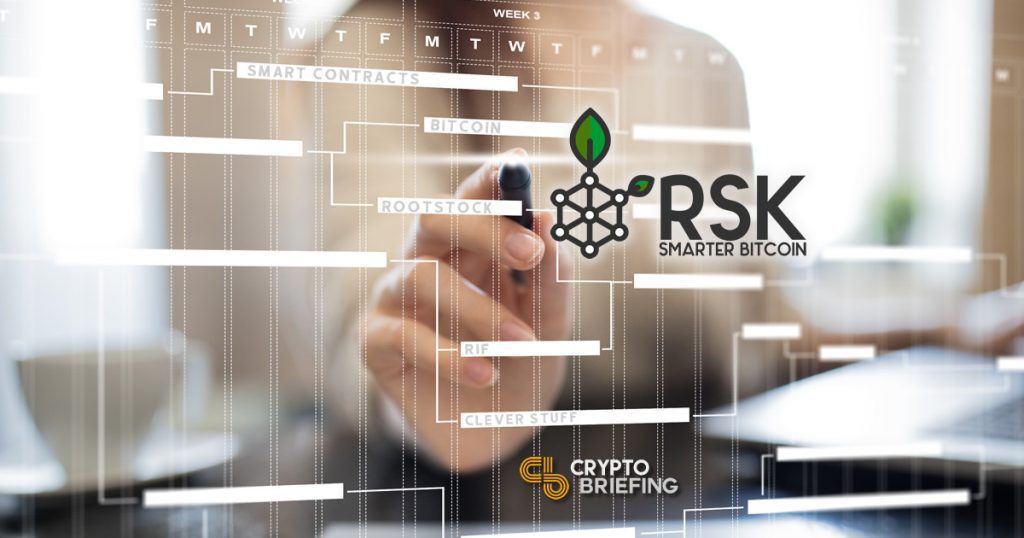 Interoperability between the two biggest blockchains is now possible thanks to a new bridge launched on the RSK platform, a side-chain of Bitcoin.
Bridging the Gap
The bridge enables tokens to pass between the Bitcoin and Ethereum networks without any change in token supply. Money on Chain will be among the first to use the bridge, giving Ethereum users access to its Bitcoin-backed stablecoin developed on RSK's smart contract platform.
As a side chain of Bitcoin, RSK already operated a two-way bridge with the Bitcoin blockchain, which enabled users to spend their BTC in smart contracts on the RSK platform.
The new bridge protocol is an extension of the existing functionality, which is now capable of transferring any Ethereum ERC-20 tokens.
When a token leaves its native blockchain, the bridge "locks" it, issuing the same number of tokens on the opposite chain to maintain a constant supply. Tokens traveling from RSK to Ethereum are minted based on the ERC-777 standard, while tokens moving in the opposite direction are created to RSK's RRC20 standard.
Interoperability—A Driver for Growth
At the recent World Economic Forum event in Davos, interoperability was identified as one of the key challenges facing blockchain in 2020 by industry thought leader Don Tapscott. It could prove to be significant in driving cryptocurrency adoption, providing the opportunity to transfer value between different blockchain networks without needing an exchange.
Furthermore, the inclusion of Bitcoin and all of the associated value tied up in crypto-derivatives into the burgeoning DeFi sector could also prove to be a game-changer.
Max Carjuzaa, a co-founder of Money on Chain, recognizes the vast potential of connecting into Ethereum-based DeFi, saying:
"RSK's token bridge will make it possible for tokens such as [Money on Chain's] DOC or BPRO to be easily integrated by ERC20 solutions, sharing the security, and global recognition of Bitcoin with the vibrant DeFi ecosystem currently developed in Ethereum."
IOV Labs, RSK's parent company, currently controls the interoperability bridge. However, the target is for full decentralization by the third quarter of this year.
Last year, IOV Labs acquired Taringa, a Latin American social media platform with 30 million users. At that time, it announced plans to test and distribute a decentralized infrastructure within the Taringa network.
Following the introduction of the new interoperability bridge, any dApp developed on Ethereum could become available to Taringa's vast ready-made user base.