Winds Of Change: Clean Energy Policy And Crypto Adoption Find Common Enemies
Crypto hasn't been accused of being carcinogenic... yet!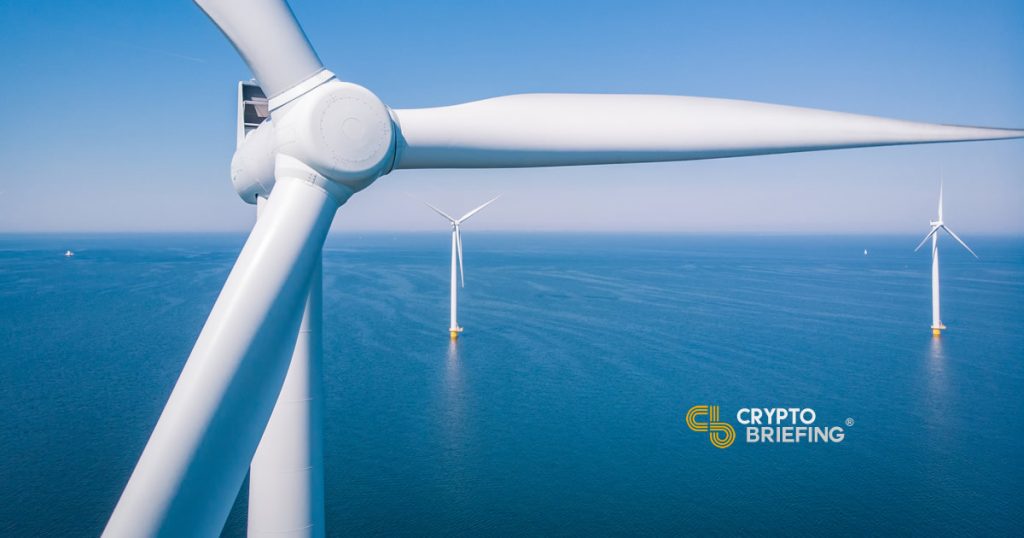 Entrenched interests stand to lose out should cryptocurrency find a foothold in consumer transactions and cross-border payments. SWIFT processed over $300bn worth of transactions daily in 2018, according to its annual review. Some seven percent of the value of remittances is smuggled away by middlemen. According to The Economist, $550 billion of those cross-border payments are directed to developing nations.
Since at least 2016, MasterCard's gross profits have risen by double digits annually and were a staggering $15 billion for the twelve months ending June 30, 2019. Visa enjoyed similar growth rates over the same period, with over $22 billion in profit for the year ending June 20, 2019. Though it suffered Q3 losses in 2019, PayPal is worth almost $120 billion.
Wherever we look, completely unfettered capitalism has helped create the centralization of power in companies and an infinitesimal portion of the world population.
And the same vested interests that would like to kill crypto are also trying to kill us. Their gripe of the moment is with the wind.
---
Koch Eyed Policy Initiatives?
The Republican Party's moneyed supporters, Charles Koch and his late brother, David, have been widely criticized for their stance on climate change.
Their brother, William, was instrumental in shutting down a proposed offshore wind farm, Cape Wind, off Cape Cod, because it blighted sea views and threatened the bird-life with which he had become smitten.
(David Koch headed a charitable Foundation in his name, which has donated to the Smithsonian's Natural History Museum and the American Museum of Natural History, to be fair – or possibly just for the sake of appearances. The New York Times' Christopher Leonard described the Koch network as trying "to build a Republican Party in its image: one that not only refuses to consider action on climate change but continues to deny that the problem is real.")
The administration's Interior Department withheld approval for a $2.8 billion complex of 84 giant turbines 24 kilometers off Martha's Vineyard in August. That decision put a number of other federal leases for large-scale offshore wind farms on ice.
The decision was made because, as the Interior Department spokesman Nicholas Goodwin said in a statement, "offshore energy remains an important component in the Trump administration's energy strategy. But the strategy includes ensuring activities are safe and environmentally responsible."
Like coal and diesel plants and oil refineries, presumably. The Koch brothers historically held oil interests, among others, although they once partnered with Goldman Sachs on the acquisition of an ink manufacturer.
The donation to the Smithsonian, by the way, was questioned by some scientists on the grounds that they were concerned that the exhibits would remove information on climate change – a charge the Smithsonian denied.
---
Wind Farms Hit Regulatory Headwinds Over Cancer, Bird Concerns
The department sought further studies into the safety and environmental impact of the industry before proceeding with approvals. The East Coast is a notoriously windy part of the country, which is in the midst of a boom in wind farms.
Wind power provides more than one-third of the electricity generated in some Southwest and Midwest states. New York, New Jersey, and other Eastern states are lined up behind Massachusetts in gunning for wind-generated electricity. Texas, Oklahoma, Kansas, and Iowa are the leading states for wind, with the renewable responsible for powering a third of all homes in Iowa.
In fact, wind power is one of the U.S.'s fastest-growing industries. Wind power supplies roughly 5.6 percent of the country's total electricity supply, according to the U.S. Energy Information Association.
While that pales in comparison to fossil fuel's contribution of over 60 percent, the U.S. Department of Energy has predicted wind will be responsible for supplying 35 percent of America's energy needs by 2050. GE is working on an Eiffel Tower size offshore turbine capable of generating 67 gigawatt-hours (GWh) a year, or enough energy to power 16,000 households.
All of this renewable energy waiting to come online would make the age-old proof-of-work criticisms against bitcoin entirely moot.
But for the corporations that have benefited from Trump's tax cuts, short-term opportunism drives shareholder value more than the environmental legacy we offer our children.
And thus, those corporations overlook his absurd arguments over property values, bird safety, cancer… and of course, perhaps his biggest concern: a lack of access to Donald Trump's every waking thought.
"And your wives and husbands say, 'Darling, I want to watch Donald Trump on television tonight. But the wind stopped blowing and I can't watch. There's no electricity in the house, darling." – Donald Trump
The argument against wind, which is cheaper, cleaner, and growing faster than any non-renewable energy source, is not dissimilar to that against cryptocurrencies.
Wind farms harm the vested interests of established industries.
All that remains is for some entrenched interest to claim digital currencies cause cancer… or that Bitcoin is rat poison.
This story has been updated to note that William Koch was connected to the Cape Cod wind farm, and to note that David and Charles Koch did not support Donald Trump's presidential campaign.