Satoshi Vision Gets Its Own ElectrumSV Wallet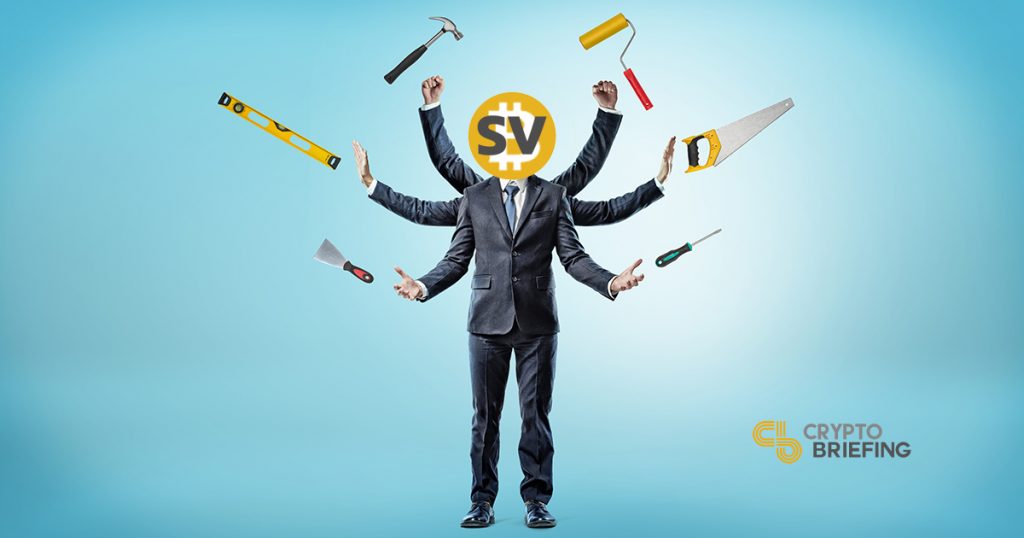 Bitcoin Cash investors have had to do some serious wallet juggling of late. Most recently, the bComm Association, which is the group behind the newly launched BSV logo, has unveiled the ElectrumSV Wallet for Bitcoin Cash Satoshi Vision (BSV).
---
Electrum
If the name sounds familiar, it's because the new wallet is a "rebirth" of the "popular" Electrum wallet from bitcoin (BTC).
ElectrumSV is a hybrid of Electrum and Electron Cash wallets, and it's actually a third iteration of the product. The first version was built for bitcoin; next, Electron Cash was created after the fork in 2017, where Bitcoin Cash (BCH) was born. That was prior to the most recent controversial hard fork of the blockchain and the battle that ensued for the chain in November 2018. Now that BSV has its "own chain and token", the project can move forward.
The new wallet was developed by Roger Taylor and Neil Booth, both of whom contributed to the Electron Cash product. According to the ElectrumSV.io website: "Bitcoin SV is the only Bitcoin that follows the whitepaper and values being stable and non-experimental, ElectrumSV naturally builds on it."
Taylor and Booth said in a joint statement:
"We agree with the Bitcoin SV message that it's time for Bitcoin to grow up, keep a stable protocol without constant developer experimentation, and move to its next phase for scaling and mass adoption. ElectrumSV is contributing to that effort by leaving behind the developer-focused experience, and making a wallet with easy-to-use features for everyone."
---
So what's new with ElectrumSV?
ElectrumSV boasts some nifty features such as "flexible importing of private keys from other wallets." Users can integrate with hardware wallets across Bitbox, Ledger and Shapeshift's KeepKey. ElectrumSV developers are targeting a more "user-friendly" experience versus other Electrum wallets that have the developer in mind more than the end-user, according to bComm.
Chief among the features that will differentiate ElectrumSV from the other Electrum wallets is a coin-splitting tool, making it easier for users to "safely split their pre-fork BCH coins into BSV coins." This feature is no doubt going to be useful considering the rivalry between the competing Bitcoin Cash versions.
bComm is doing its part to stoke the fire, stating in the announcement:
"We are thrilled to help Roger and Neil bring the strong legacy of the Electrum wallet to Bitcoin SV. The ElectrumSV team understands that Bitcoin is for everyone, not just for developers. That is why their approach to upgrade Electrum into a more user-friendly wallet for BSV is critical to help achieve the Satoshi Vision – a world where billions of people globally use Bitcoin every day."
Users mostly cheered the new wallet on social media, with a mix of successful and failed installations. One fan on Reddit said: "I have been able to get a number of other Electrum/Electron versions (e.g., Electron Cash and Electrum-LTC) running on Linux, but not as lucky with ElectrumSV. The latter seems to need a newer Python version compared to the others."
Since the Bitcoin Cash hard fork at year-end 2018, BSV has taken on a life of its own. On Jan. 3, which was the 10th anniversary of the Bitcoin genesis block, BSV "mined a world record 103 MB block." When it comes to rivalries between the different Bitcoin factions, there appears to be no end in sight.
The author is invested in digital assets, including BTC which is mentioned in this article.