Scaling Delay: Ethereum Developer Expects Constantinople Weeks Away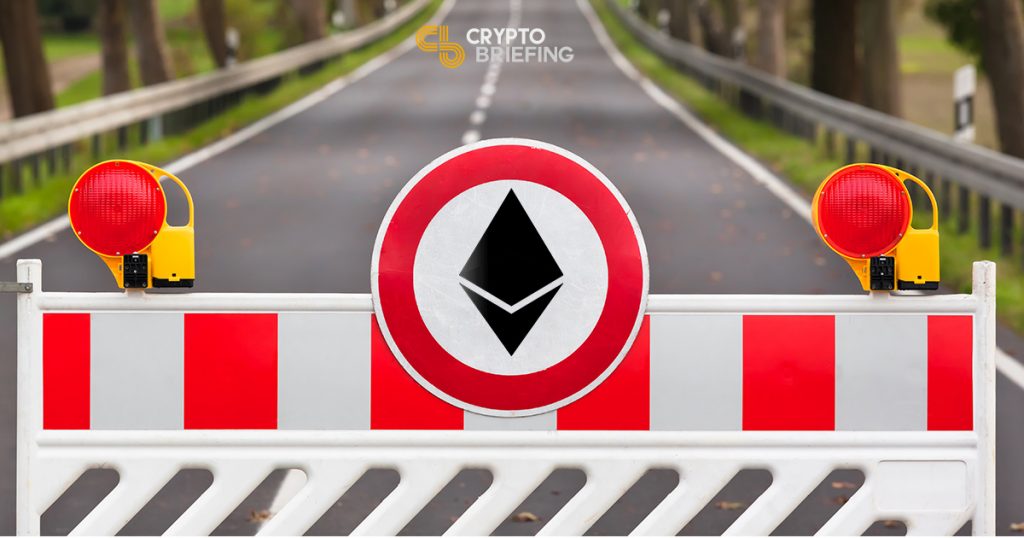 Constantinople is not broken, but it definitely seems to need maintainance. Yesterday the Ethereum Foundation revealed that the planned upgrade was not yet ready for the road, commencing emergency repairs on a software fork that many traders expected to turn the tide in the crypto market.
Instead, the announcement put all of crypto in a bad mood. Green candles turned red as the markets reacted to news of yet another delay to scaling the network.
Ethereum developers are planning to discuss the new plan on a call scheduled for Friday. Afri Schoedon, an Ethereum developer at client Parity Technologies, hazarded that it may take over a month before Constantinople is ready to deploy. "I think 4 weeks [plus or minus two] is realistic," he said in a Reddit post.
If his guess is accurate, that could mean Constantinople arrives as late as the end of February.
---
What Went Wrong
The Constantinople upgrade was scheduled for block 7,080,000, which was projected for sometime on January 16th. Instead, a security alert by ChainSecurity threw a wrench into those plans. The security firm discovered a previously-unnoticed vulnerability that could threaten "cheaper gas cost for certain SSTORE operations." One possible side effect of the bug could allow a reentrancy attack in smart contracts using Ethereum's programming language, Solidity.
The Ethereum Foundation's Hudson Jameson remained in good spirits, referring to the setback as "ConstantiNOPEle" on Twitter. Jameson published a blog post explaining that "key stakeholders around the Ethereum community have determined that the best course of action will be to delay the planned Constantinople fork." This was done out of an "abundance of caution," giving the dev team the required time to assess the risk of the vulnerability.
Given the long runway that the Ethereum Foundation provided for the planned upgrade, many are wondering what took them so long to discover the issue. But discovering the problem late is better than never, and a flawed upgrade could open the network to a repeat of the DAO hack.
---
Mixed Bag
Many in the crypto community showed their support. Patrick Gallagher, who builds web 3/Ethereum dev tools at Terminal.co, reminded us:
"Gotta break a few eggs to make an omelet. Core devs are humans too."
But critics suggest that the delay could be a symptom of bigger problems for the largest dApp platform. Richard Red, a developer who contributes to research and strategy to Decred, says this could indicate that Ethereum is too centralized. Red told Crypto Briefing:
The Ethereum Constantinople hard fork and its delay highlight the degree to which Ethereum relies on its lead developers to make good decisions on behalf of users and the problems with adapting something that is already very complex to scale. The Ethereum developers make an effort to hear from stakeholders and discuss issues publicly — for example, in long and rambling video conference calls — but ultimately the decisions are made in private conversations between key people. [Our emphasis]
While users still choose which software to run, ultimately the only real choice is whether to "take or leave" the directions that the Foundation provides, Red says. Red went on to suggest that as a result of the "significant challenges Ethereum faces," along with an "informal approach to governance," another ETC-like fork could be in the cards.
---
Centralized or not, these last-minute repairs add another delay for Ethereum, on a road which is already potholed and hazardous enough. It's also a bumpy start to the year for the crypto market at large, but at least the regulated crypto futures exchange Bakkt is launching on schedule. Oh, wait…
The author is invested in digital assets, but none mentioned in this article.