SEC Has Received 200 Letters on Grayscale's Bitcoin ETF
The vast majority of those letters arrived in February of this year.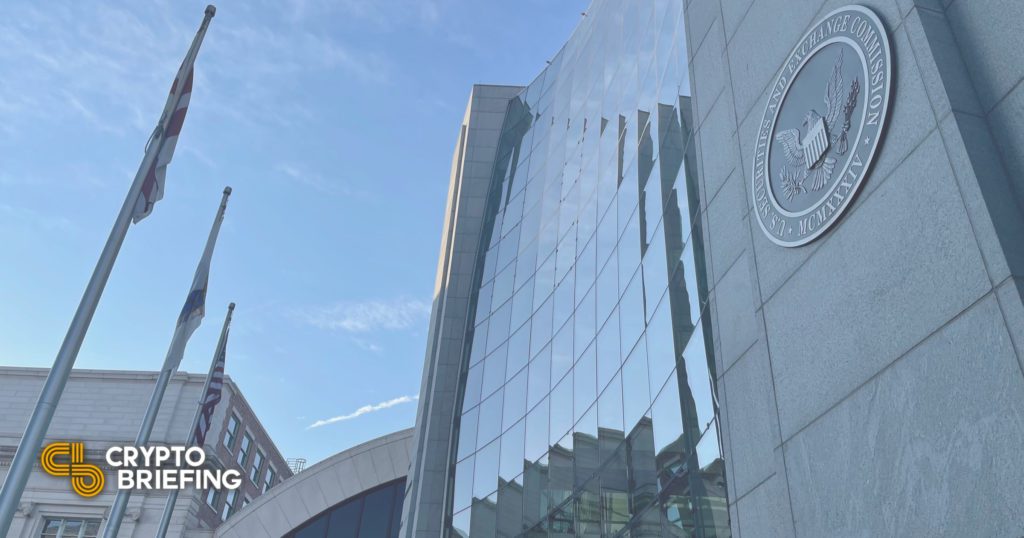 Key Takeaways
The SEC has been inundated with comments from the public in regard to Grayscale's plans for a Bitcoin spot ETF.
The regulator has received 198 letters on the topic since October, 184 of which arrived this month alone.
Some writers are in favor of Grayscale's Bitcoin ETF plans; others are opposed to the fund or crypto in general.
The U.S. Securities and Exchange Commission has received an influx of letters on the possible approval of Grayscale's upcoming Bitcoin spot ETF, a decision that is still pending.

Investors Enter Dialogue with SEC
The SEC has received 198 letters on the topic of Grayscale's spot ETF since October 2021. Most of those letters arrived this month: in February alone, the Commission has received 184 letters.
The growth in messages this month is likely due to greater awareness of the issue on social media. The SEC solicited comment publicly on Feb. 1, and Grayscale tweeted on the matter on Feb. 10.
The letters on file are diverse and have been sent by individual citizens, anonymous commenters, engineers, financial advisors, attorneys, professors, and corporate leaders.
Some write in favor of Grayscale's proposal, arguing that a Bitcoin ETF would help grow the crypto market and create more regulated investment options. Others argue against such a plan, even opposing cryptocurrency's use in general.
Grayscale CEO Michael Sonnenshein told Bloomberg that "a lot of the letters have been echoing what we at Grayscale have been articulating for quite some time and continue to do so today—that investors have been patient and deserve a spot Bitcoin ETF."
SEC Has Not Yet Approved Spot ETFs

The SEC has not yet approved a Bitcoin spot ETF and has repeatedly rejected applications with that goal. Most recently, it rejected applications from Fidelity, WisdomTree, and VanEck.
Aside from those who have commented to the SEC on their public forum, many others have expressed their views on the SEC's apparent unwillingness to approve a Bitcoin spot ETF.
Minnesota Congressman Tom Emmer wrote a letter last November to the SEC. This week, SEC chair Gary Gensler responded, echoing concerns over fraud and manipulation previously mentioned by regulators. Gensler did, however, write that "careful consideration" would be given to Emmer's points going forward.
Grayscale also has previously expressed its disapproval of the SEC rejecting Bitcoin spot ETFs, while approving futures ETFs. Despite this, the firm has not been prevented from launching other crypto-centered ETFs, such as its newly launched Future of Finance fund.
The SEC has also approved Bitcoin futures ETFs, but those funds do not track Bitcoin's market value directly. As such, a Bitcoin spot ETF would be a major milestone for the crypto industry.
Disclosure: At the time of writing, the author of this piece owned BTC, ETH, and several other cryptocurrencies.