Shyft Says Digital IDs Are The Next Big Thing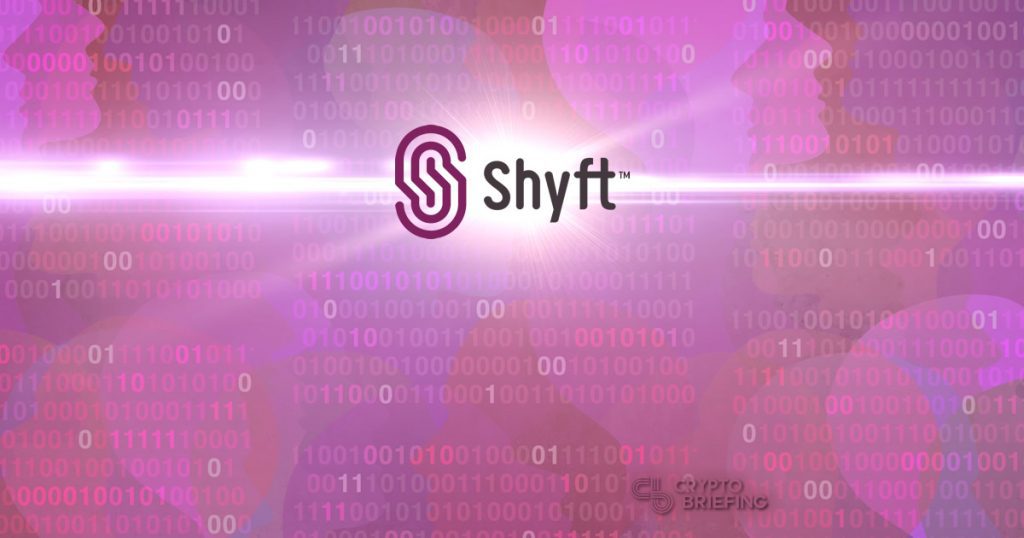 Security tokens look like the next big thing, but there's one thing holding them back. As futuristic as peer-to-peer "digital stocks" might sound, they're not going anywhere without regulation-compliant exchanges—which will need to automatically vet customers, source their funds, and ensure strict adherence with all the complexities of local securities laws. In other words, they need digital identities, a field which is still largely stuck in the twentieth century.
There are now dozens of different blockchain companies working on online identities, some of which we've covered before. There are some for Ethereum and NEO, and one to help Electroneum users comply with AML laws, and even one that makes beer vending machines (and other things too).
The Shyft Network is aiming at a slightly bigger target: putting people in control of every scrap of data pertaining to their finances or identities. "There is a data problem in this world," says CEO Bruce Silcoff, in an in-person interview with Crypto Briefing. "Every day approximately 7.2 million data records are compromised, of which 69% have to do with personal data. That's a systemic problem with the way we store data, collect data and share data."
The Shyft CEO did not use the F-word, but it did not take much imagination to divine which companies he had in mind. A few days after our interview, Facebook announced the breach of 50 million personal data records.
To solve the data problem, Silcoff outlined Shyft's plan for a blockchain-based network for sharing trusted data. "We started out trying to say this will solve the KYC-AML needs, but it turns out this will work for any kind of data," he says, outlining a laundry list of possibilities: blockchain-based gun registries, voting, credit scores, work histories and references.
---
A Hundred Dollars Per KYC
Here's how it works. Let's say you want to open a new bank account: a process that not only requires your basic identifying information, but also tax information and other due diligence to prevent money laundering and regulatory compliance. "It's going to cost them a hundred dollars to check your identity," Silcoff says. "Someone, somewhere down the road has to assume the burden of that cost, and they're going to pass that on to the customer.'
But you might have already completed the KYC process at a different bank or with your phone carrier. "You don't want to keep providing your data to people. So you can give the bank permission to go to the Shyft network and see who can attest to the fact they know you, and have completed the KYC-AML process, and provide those documents if necessary."
This may sound a bit trivial for a business proposition, but those small costs add up. "JPMorgan had to go and hire 13,000 additional people just to manually KYC their customers." Silcoff says. "They estimate it costs over $100 to do a KYC check." Sometimes, he says, the same data is collected several times by different departments of the same institution.
Crypto Briefing could not verify those exact figures, but a report in pymnts.com finds that enterprise-level KYC costs in the ballpark of $60 million, and that's at the low end. A report in Forbes found that the bill for major institutions is closer to half a billion, and one in ten financial institutions spend over $100 million on training and support for KYC personal.
---
Banking the Unbanked, and Identifying the Unidentified.
But Shyft isn't just trying to help bankers pinch pennies, and an electronic identity network could have knock-on effects for the billion people whose legal existence is still secured by laminated slips of paper—or who have no legal identity at all. The end goal sounds a bit like a Password Manager for your identity: storing information like biometrics, fingerprints, and behavioral markers, and safely encrypting them in an app or NFC-enabled card so that they cannot be shared without your permissions.
"We're working to provide more accurate IDs, with fingerprints, iris scans, voice recognition," Silcoff says. "Now we can track up to 1400 behavioral markers to ensure that we know the risk profile around someone, to enable them to have credit or banking services."
The CEO has pitched digital identities around the world, and rapidly rattles off the names of companies and organizations that Shyft has either partnered with or pitched to: the United Nations, the OECD, the World Economic Forum, two Lords of Parliament, and several national governments. Mr. Silcoff is a big name dropper, with a lot of big names to drop.
"At Davos [the World Economic Forum] we met the Premier of Bermuda, David Burt. A progressive leader with a tech background," Silcoff says. "Within two months after Davos, Premier Burt wrote legislation that will move the whole country onto an E-ID platform that will be interoperable across industry and government agencies within Bermuda, and interoperable across geographic borders around the world."
By putting identity protocols under a permission-protected blockchain, Silcoff says that Bermudans will be able to better protect their identities and reduce duplications. Here's how Bitcoin Magazine described the project:
E-ID will provide a single platform that licensees can use to efficiently comply with KYC, AML and ATF rules. E-ID is designed to comply with international rules and regulations, such as the Personal Information Protection Act in Bermuda and the General Data Protection Regulation in Europe. E-ID will also enable individuals to control third-party access to their data by allowing them to grant permissions for specific data for a defined period of time.
That's one country down, and a couple hundred to go: but Shyft is now expanding its net, targeting large consortiums and banking networks rather than individual companies. He could not name names. "A lot of them are in test mode," Silcoff said, "with over 150 partners representing over a billion data points."
These are big promises, and the online identity system still seems more like a sketch or an outline than an actual blueprint. There are still plenty of what-ifs to be answered: What if digital identities get leaked or stolen? What if online identities become mandatory, like some nightmarish episode of Black Mirror?
But for Shyft's CEO, digital identities are as inevitable as blockchains. One way or another, he says, it's going to happen.
The author is not invested in Shyft but owns other digital assets.