Social Media Crypto Projects Like Reddcoin (RDD) Should Thrive In The USA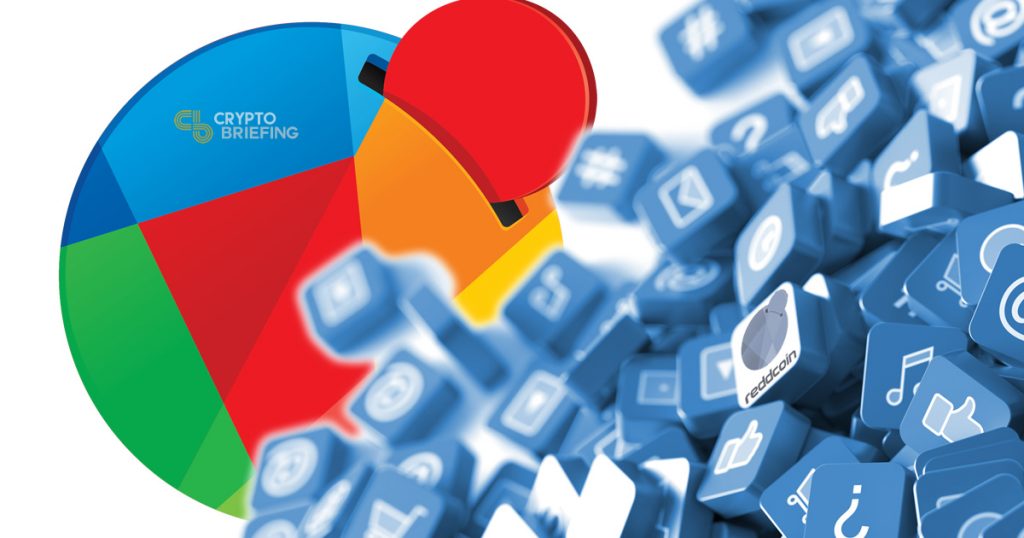 There is a disparity between how lawmakers in the US regulate the financial sector and the tech sector. An established banking industry makes it a hard climate for newcomers to succeed. Tech giants, like Facebook, Twitter, and Google exploit their position in a still nascent industry (as well as regulators' ignorance) to enjoy limited oversight of their activities.
Cryptocurrency suffers because banks, and governments, consider it a threat. Here we argue that digital asset companies have been given an unfair hearing by US lawmakers and why this needs to be addressed.
---
How regulators have dealt with cryptocurrency this year
Regulatory uncertainty has been anathema to the cryptocurrency space in the past. The action, or inaction, of US regulators has been the cause of significant price dips since the start of the year. The market's total cap halved in the immediate run-up to a Senatorial Committee hearing into the future of digital currencies back in February; the SEC's decision to postpone its ETF ruling led to a $60bn drop in August.
Most cryptocurrencies approach mainstream adoption as viable alternatives to the financial system. Not only does this put the industry at loggerheads with the established banking sector, it subjects cryptocurrency to laser scrutiny based on existing financial regulation and legislation.
This has done the sector no justice. California Representative Brad Sherman, who sits on the Congressional Subcommittee for Monetary Policy, has lambasted cryptocurrency as nothing more than a "crock", that American citizens should be prohibited from owning or trading.
Even Ripple, the creator of the XRP token, has found itself in regulatory hot water over whether its initial token sale counted as a securities sale. A fully-fledged business looking to enhance the existing financial system with seamless international transactions, the company is still awaiting a final verdict from the courts.
Reliable sources have disclosed to Crypto Briefing that the SEC has actively discouraged projects from operating in the States. Their plan for the short term is to come down hard on all businesses actively involved in cryptocurrency until clarity for clear, viable use-cases emerge in the future.
The CEO of the mobile wallet app Abra, Bill Barhydt, said last week on CNBC that he thought applicants "don't fit the mold" for what the SEC was used to working with.
---
Crypto US can take a leaf out of (Face)book
In a glaring contrast, tech giants ran rings around out-of-their-depth regulators at a Senatorial Committee hearing this Wednesday.
Sheryl Sandberg, Facebook's COO, and Twitter's Jack Dorsey both gave evidence at the Senate's hearing, which is investigating Russian election interference. The committee invited a representative from Google to give evidence, but no one turned up.
This is a peculiar luxury enjoyed by the Silicon giants: such leniency would not be afforded to companies like Coinbase or Kraken, both of which have previously given evidence to the Senate.
Some of the questions were irrelevant; Sandberg was asked whether its community standards were publically accessible. Senator Cotton interrogated Dorsey on whether he wanted America to remain a superpower, to which the Twitter co-founder's vaguely responded about maintaining terms of service.
Rare opportunities were squandered. Sandberg claimed Facebook had closed 50 accounts in Myanmar (Burma) linked to the ethnic cleansing of the Rohingya. None of the Senate appeared to use, or be aware of, French research which indicates the social media giant had closed 30,000 accounts when initial allegations of Russian interference emerged.
The New Yorker came up with a formula summing-up how the tech companies dealt with regulators: acknowledge past problems, promise change, and propose improvements without committing to anything specific.
Similar to when Mark Zuckerberg gave evidence at a hearing back in April, the Senatorial Committee hearing felt like another wasted opportunity. The land of the tech giants is still the wild west. Ignorance on the part of regulators, still getting to grips with macro-data handling and the influence of social media, means tech giants still play by their own rules.
---
Social media crypto projects present the best opportunity
Instead of taking on the banks through a minefield of regulation and entrenched opposition, the cryptocurrency sector should look at newer, less-established sectors to begin expansion.
One way could be through social media.
There is already a plethora of projects integrating blockchain into social media. Taiwan's Mithril (MITH) is a decentralized platform that rewards content creators with tokens that can be spent on premium or exclusive content. Steemit (STEEM) utilizes the same model for people who write and post articles on their blog.
Reddcoin (RDD) is a cryptocurrency that can monetize social media engagement; users can essentially 'tip' content they liked with RDD tokens. The project works on existing platforms: users on Twitter and Reddit can already tip content creators using Reddcoin and developers are currently working on RDD tips for Facebook, YouTube, and Instagram.
That cryptocurrency is a vehicle for pseudo-anarchists is not just an inaccurate preconception, its unhelpful for the sector's growth. Many projects are keen to work with regulators, within the confines of the law. Reddcoin told Crypto Briefing that many of the concerns expressed by regulators overlapped with what the project wanted to do.
"One of the key tenets of Reddcoin's approach, as well as that echoed in general by the crypto community's ethos, is that of personal ownership of one's data," said a spokesman from Reddcoin. "The tools Reddcoin is developing are meant to steer toward that end exactly, by allowing users and content creators to reap rewards of their efforts and contributions without having that data co-opted, reduced by fees, or otherwise controlled by larger tech companies."
---
A tale of two cities
The recent Senate hearing and the one in April have highlighted politicians' woeful lack of understanding into tech and social media. Cryptocurrency has long-suffered from poor PR; the financial sector and its cronies love to exploit this.
Tech is still under-regulated and cryptocurrencies that work on social media platforms can expand and grow in the relative freedom of the market, instead of trying to categorize themselves to octogenarian court precedents, i.e. the Howey Test.
Current financial regulators in the States are probably more comfortable writing out a cheque than they are using banking apps. Given time, younger people familiar with cryptocurrency and blockchain will be in positions of authority, able to influence sectors and provide effective well-thought-out legislation.
Let's hope we're not all too old to enjoy it.
Disclaimer: The author is not invested in any cryptocurrency mentioned in this article, but holds investments in other digital assets.