Solana Introduces USDC Support Amid Stablecoin Race
Solana now supports Circle's stablecoin USDC. Last month the high speed blockchain added Tether's USDT.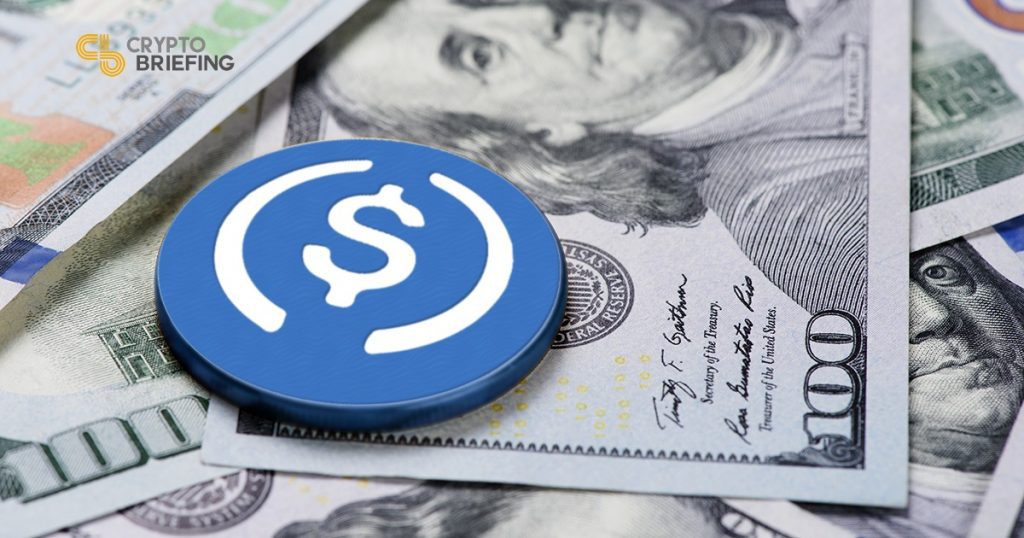 Key Takeaways
Solana continues to extend its token lineup with the introduction of the stablecoin USDC. 
Stablecoins gained market attention, which is beneficial to Solana and its ecosystem of trading venues.
USDC and USDT on Solana may benefit Ethereum and DeFi in the long run.
As the cryptocurrency space enjoys growth, stablecoin providers continue to expand users' opportunities to park their money during turbulent times. Circle, the company behind USDC, recently brought its product to Solana blockchain.
Solana Adds USDC for High-Speed Transactions
Before USDC, Solana added support for USDT, one of the most used stablecoins on the market. Both USDC and USDT have enjoyed an uptick in trading volumes and expanded total supplies, signaling that the market is interested in these instruments.
Solana's key features include scalability and cheap transactions. The network's peak performance is 65,000 transactions per second (TPS), while a fee per transaction costs users $0.00001.
Adding stablecoins is vital to the Solana ecosystem. The project hosts a decentralized exchange (DEX) Serum, while it's also supported by a large centralized exchange FTX and a liquidity provider Alameda Research.
A high TPS, combined with various trading venues, opens opportunities for efficient capital management.
Moreover, a looming bridge to Ethereum, Wormhole, will add another dimension to using stablecoins on both platforms. Ethereum is currently slow and expensive, leading to congestion and frontrunning problems that cause loss of funds. Sending tokens to Solana and quickly converting them to stablecoins will create a safety net for traders in emergencies.
Finally, Ethereum is the epicenter of DeFi development, and applications are actively using stablecoins. Tapping Solana as a Layer 2 solution to move USDC and USDT can improve DeFi performance and accelerate its growth.