StarkWare Hits $8B Valuation as Ethereum Layer 2 Race Heats Up
StarkWare has closed its Series D funding round, bringing in $100 million at an $8 billion valuation.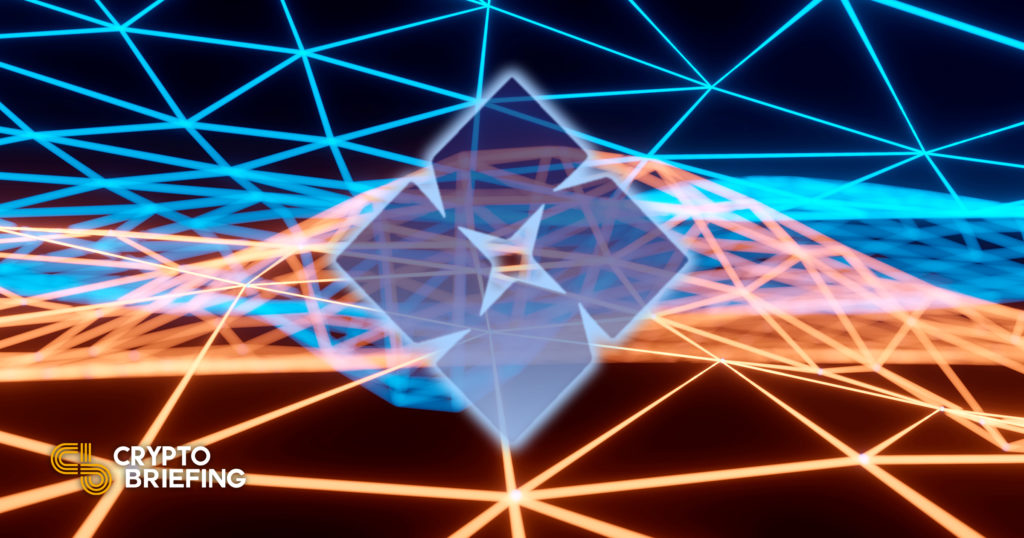 Key Takeaways
StarkWare has raised another $100 million, valuing the company at $8 billion. 
StarkWare CEO Uri Kolodny has stated that the raise signals strong support for the company's Layer 2 technology despite the current market downturn.
StarkWare is one of several companies working to scale Ethereum using Zero-Knowledge Rollups.
The Ethereum Layer 2 developer has quadrupled its previous $2 billion valuation.
StarkWare Lands Another $100M in Funding
Capital is flooding into the Ethereum Layer 2 ecosystem.
StarkWare, one of only a handful of companies working on scaling Ethereum using Zero-Knowledge Rollups, announced it had raised another $100 million Wednesday, bringing the company's valuation to $8 billion.
The Series D funding round comes six months after the Tel Aviv-based firm closed a $50 million Series C raise at a $2 billion valuation. Greenoaks Capital and Coatue led the raise, while crypto investing titan Tiger Global also participated alongside a host of other investors.
"This is a vote of confidence for the tech stack we've built, which makes blockchain scalable for mass use, and cuts transaction fees incurred by users," said StarkWare co-founder and CEO Uri Kolodny. "We're encouraged that VCs are signaling their strong support, even in the midst of a bear market," he said.
StarkWare uses its own type of Zero-Knowledge Rollups called scalable transparent arguments of knowledge—otherwise known as STARKs. With STARKs, StarkWare can create a second layer on top of Ethereum where transactions are "rolled up" together and sent back to mainnet for confirmation. STARKs inherit the security and decentralization of Ethereum mainnet while reducing gas fees by many orders of magnitude and offering near-instant transaction finality.
StarkWare's StarkEx product routinely handles more than 250,000 transactions daily, helping applications such as dYdX, Sorare, and Immutable X harness the security of Ethereum for a fraction of what they would have to pay on mainnet. The company is also working on a more general scaling solution called StarkNet. While StarkEx is application-specific, StarkNet is a fully interoperable Layer 2 where any developer can start building and deploying crypto apps.
StarkWare is not the only Layer 2 project to make headlines in recent weeks. Optimism, an Optimistic Rollup-based Layer 2 network, announced the launch of its OP token in April and is set to distribute it to early users through an airdrop. While other Ethereum scaling solutions such as zkSync have also confirmed plans to decentralize their networks through token offerings, StarkWare is yet to confirm or deny plans to issue a token.
Disclosure: At the time of writing this piece, the author owned ETH and several other cryptocurrencies.