With Latest Rise, Stellar And XRP Move As Twins
Why has Ripple moved so much XRP into its OTC distribution wallet?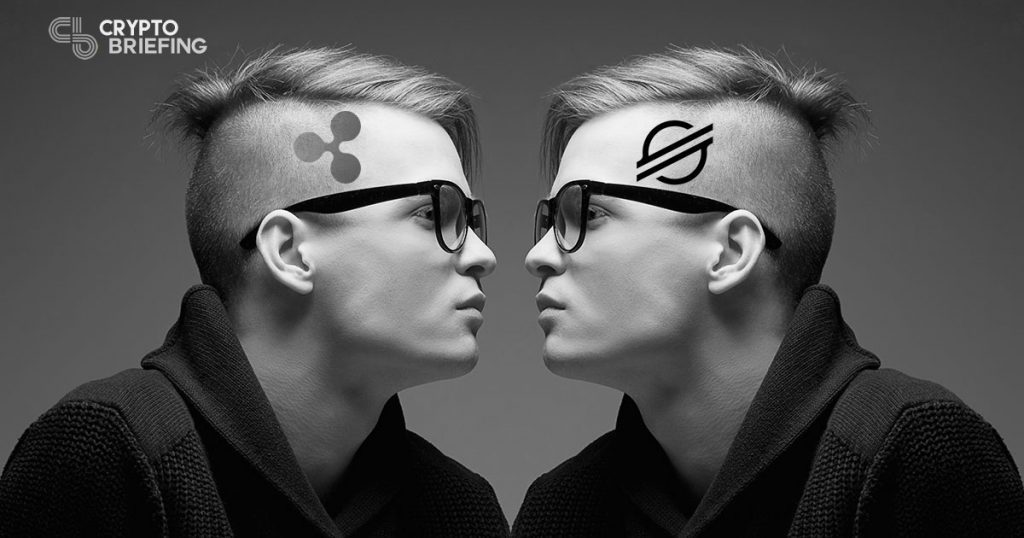 Stellar's price action today is…pretty stellar. XLM is leading the markets, having surged by as much as 40% since yesterday morning. After trading for around six cents for most of the past month, the fast-payments token has broken out of its tight range, to surge past $0.09 before starting to decline.
Prices for Stellar lumens have since slipped backwards: XLM was trading at $0.78 at the time of writing. That's still an increase of nearly $300M in market capitalization, allowing Stellar to edge past Monero and Cardano to re-enter the top ten.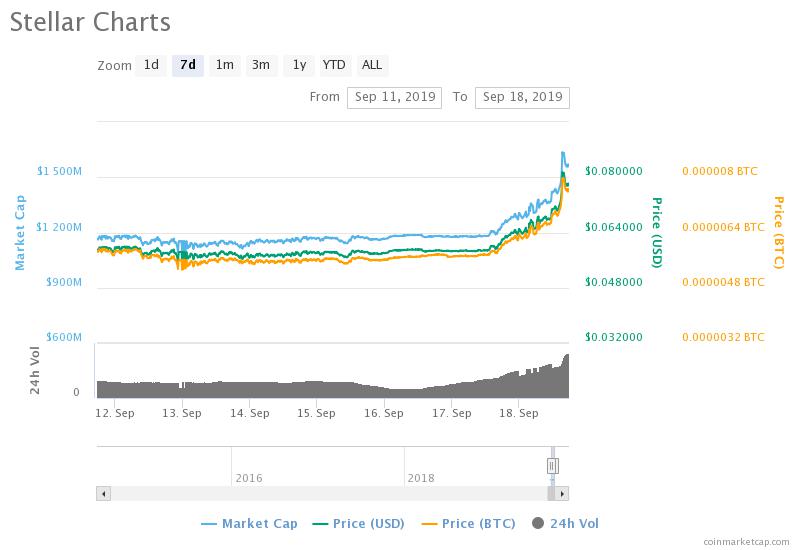 However, it's still unclear what's behind the surprise pump. Most cryptocurrencies are highly correlated, and altcoins tend to follow the price of Bitcoin (BTC) during bear markets.
But some cryptocurrencies have closer links, and those relationships can change over time. As the graph below highlights, the coefficient of correlation between prices for XLM and XRP has increased dramatically over the past month.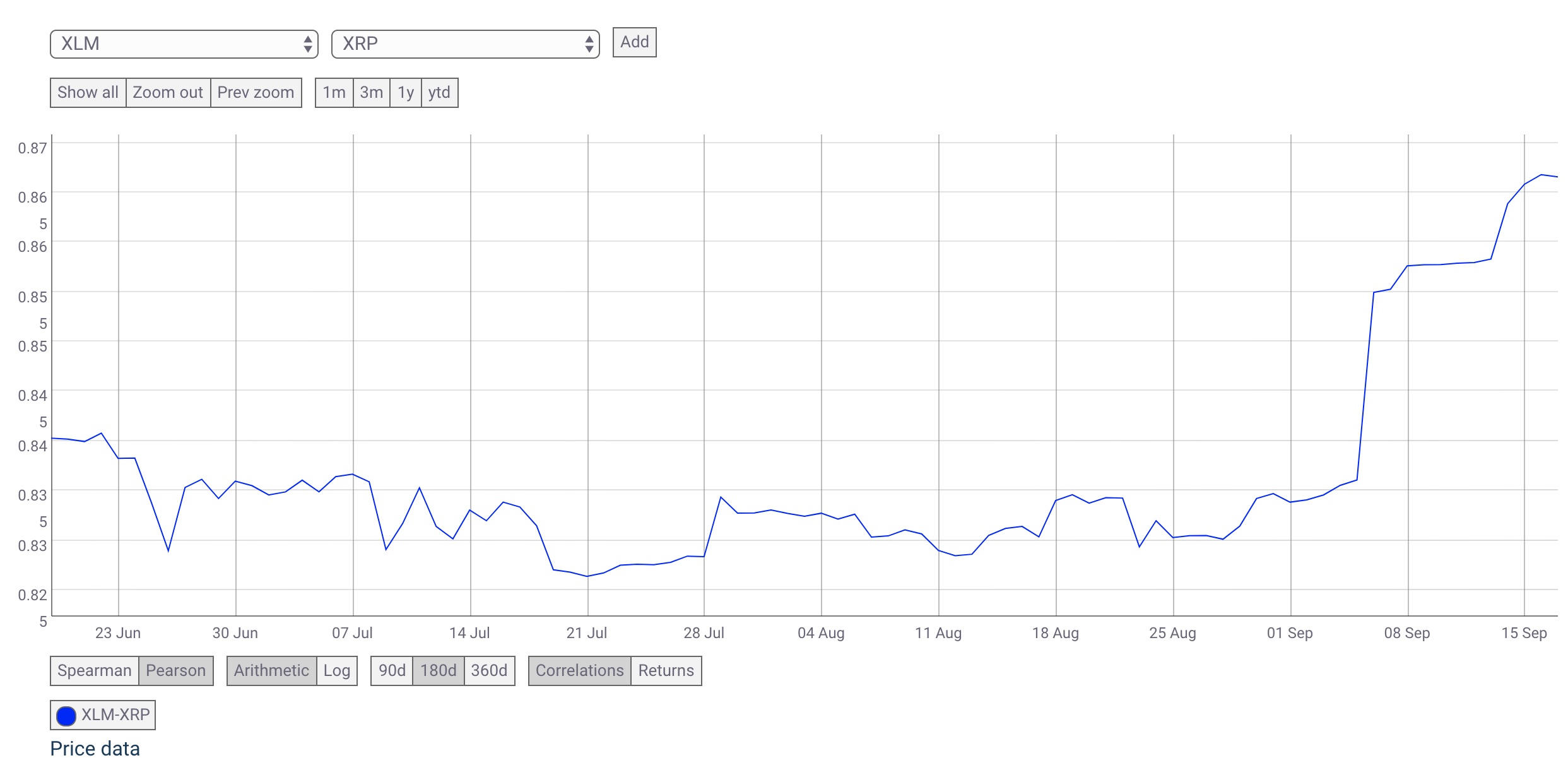 That comes at the same time that the correlation between XLM and BTC has dropped. Since the beginning of May, as Bitcoin began to climb towards $8,000, Stellar's correlation with BTC fell, while its correlation with XRP increased.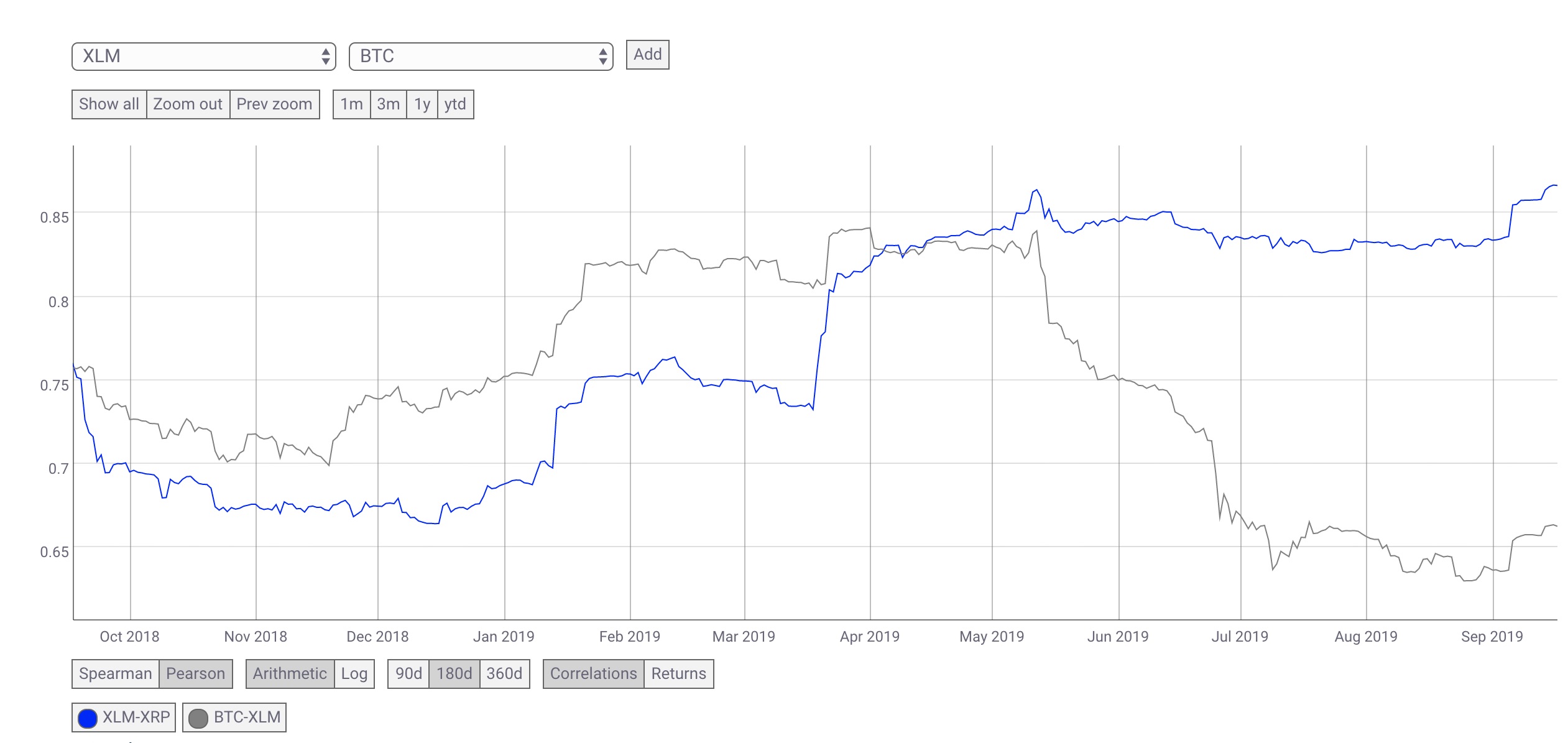 ---
Why is the Stellar price correlated to XRP?
XRP and XLM have a lot in common, both historically and with respect to their intended markets. Both were originally designed as fast and highly scalable remittance and settlements solutions and the founder of Stellar, Jed McCaleb, was also one the founders of Ripple Labs, XRP's creator.
McCaleb left Ripple to create Stellar Lumens in 2014 and the Stellar software is often described as a fork of XRP's. With a shared fate between the two digital assets, it's unsurprising that their prices have a tendency to move in tandem.
Given that the two assets are highly correlated, it's likely that bullish news for one will also affect the other. The XRP price is also up, currently trading 9% above its value yesterday.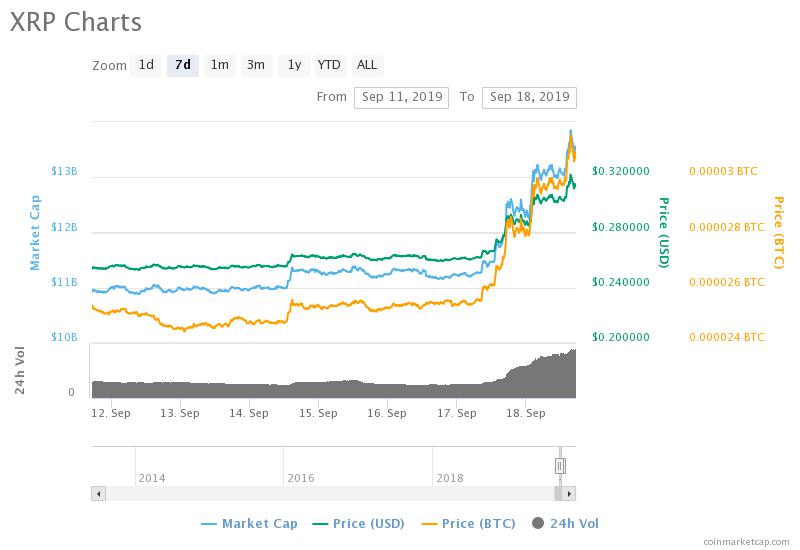 One of the most intriguing things about this rally is the absence of an obvious catalyst. However, sharp-eyed Ripple-watchers have observed that the rise came shortly after Ripple Labs moved 30M XRP tokens (worth approximately $9.3M at current prices) into its OTC Distribution wallet late last night.
30,000,000 #XRP (8,561,935 USD) transferred from Ripple to Ripple OTC Distribution wallet

— Whale Alert (@whale_alert) September 17, 2019
Although Ripple Labs has distanced itself from XRP, the company is responsible for the escrow accounts that hold the XRP not in circulation. One billion XRP are released for sale, mostly directly to institutions, at the beginning of each month.
Ordinarily, a large movement from Ripple's XRP wallets would indicate an oncoming sell-off, which would have a depressive effect on XRP's price. But the latest move comes in the middle of September and is far below the billion dollar mark–suggesting that these XRP did not come from the company's escrow accounts.
Ripple's CEO Brad Garlinghouse has previously defended the company's XRP sales, saying that they allow the company to improve the infrastructure of the XRP ecosystem. With the company expected to reply tomorrow to legal complaints from unhappy investors, markets may be regaining confidence in Ripple's ability to promote the token.
There's still no certainty about why XRP is up. But judging by the strong correlations between XRP and XLM, it goes a long way towards explaining the Stellar price.