Syscoin Launches "Bridge" Feature Introducing Ethereum Interoperability
Syscoin to assist Ethereum with DeFi ambitions.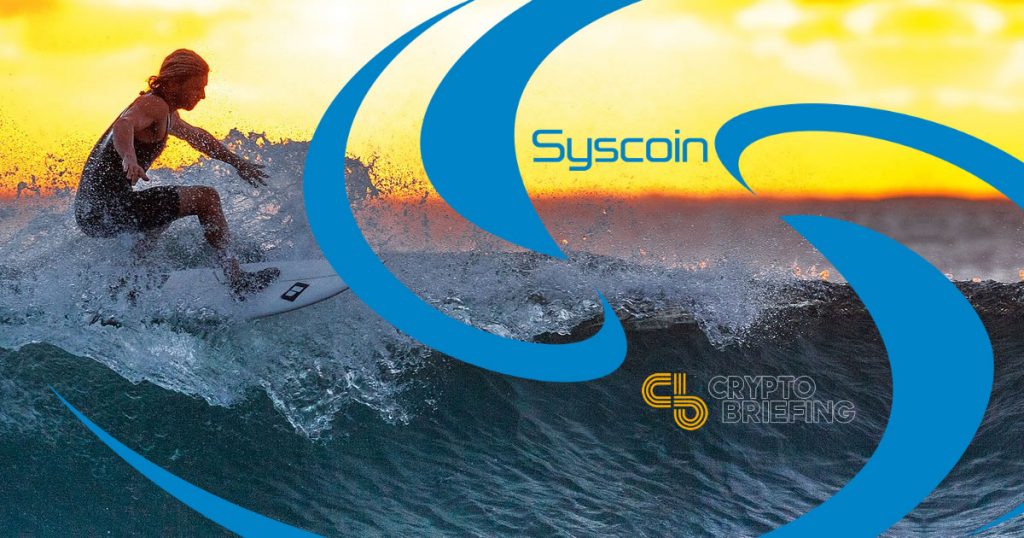 Syscoin has launched a new interoperability protocol called Syscoin Bridge, which enables ERC-20 tokens to cross back and forth between the Ethereum and Syscoin blockchains.
Easing Ethereum's Scalability Woes
The Bridge protocol means that Ethereum developers can leverage Syscoin's higher throughput and lower transaction fees for their dApps. If they choose to do so, all existing smart contract functionality will be preserved, and their dApp token supply will be maintained across both blockchains.
Ethereum continues to battle ongoing scalability issues, as users and developers wait patiently for the long-promised Ethereum 2.0 upgrade to materialize.
Despite co-creator Vitalik Buterin's proposals for enabling a faster rollout, the full implementation is still likely several years away.
Even so, Ethereum remains the platform of choice for dApp developers, and the central focus of the fast-growing DeFi movement. Therefore, Ethereum's inability to scale could end up constraining the growth of DeFi unless developers can use other solutions.
Syscoin's Bridge protocol could now provide such a solution. Using the Bridge, developers can send their tokens from Ethereum to run on Syscoin's network. Unlike a traditional blockchain, Syscoin's infrastructure is a zero-confirmationdirected acyclic graph (Z-DAG), similar in structure to IOTA, capable of far higher transaction speeds than Ethereum.
One independent test showed that Syscoin could handle transaction speeds of 60,000 per second, compared to just 15 on Ethereum. Confirmations are near-instant, and transaction fees are significantly lower than Ethereum's gas costs.
The launch of Syscoin Bridge could also be good news for Ethereum. Developers using the Bridge will mean less traffic on the Ethereum network, thereby reducing the risk of bottlenecks. Moreover, the platform doesn't lose out on any development activity as a result.
Interoperability as a Driver for DeFi Growth
Crypto Briefing had the opportunity to discuss the Bridge launch with Syscoin founder and lead core developer, Jagdeep Sidhu.
Sidhu stated that the success of interoperability solutions, like Syscoin Bridge, are critical in keeping emerging financial mechanisms decentralized. He said:
"One platform will not be capable of supporting global demand [for decentralized finance] without being centralized, and at that point, it is essentially traditional finance. Proper interoperability bridges provide decentralization for users and systems, alleviate scaling pressures, and empower users to determine their own speed/security trade-off."
Given Ethereum's challenges and incoming solutions such as the Syscoin Bridge, interoperability in DeFi is likely to remain a hot topic for 2020. Binance highlighted the issue in a recent report, dubbing non-Ethereum applications as "Alt-DeFi."
The report points to cross-chain solutions, including Cosmos-based Kava, Bancor, and Tomochain as enablers, along with several other DeFi applications being developed on other platforms than Ethereum.