Tether Calls Hindenburg's $1M Bounty a "Pathetic Bid for Attention"
The stablecoin issuer called the bounty reward program "cynical" and said it will continue "defending the crypto markets."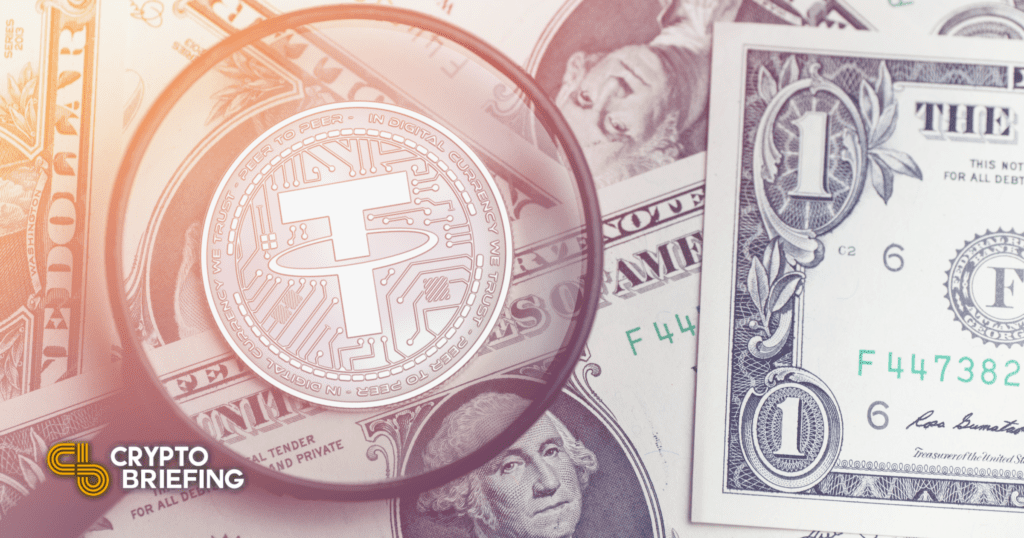 Key Takeaways
On Tuesday, Hindenburg Research announced a $1 million bounty for exclusive details on Tether's backing.
In today's response, Tether dismissed Hindenburg's reward program as a "pathetic bid for attention."
The move comes amid ongoing concerns surrounding the integrity of Tether's backing assets.
On Tuesday, Hindenburg Research, a forensic financial research firm, offered a $1 million bounty for information leading to previously undisclosed details about Tether's backing. In today's response, Tether called the firm's bounty reward program "cynical" and a "pathetic bid for attention."
Tether Responds to Bounty Reward Program
One day after Hindenburg Research, a financial research firm renowned for investigating publicly traded companies, advertised a $1 million bounty reward program for previously undisclosed information concerning Tether's backing, the stablecoin issuer has responded with the following statement:
"This stunt from Hindenburg Research is a pathetic bid for attention while others are making real change and building wealth and results. They are attempting to discredit not just Tether, but an entire movement. Thankfully, everyone sees through their opportunism as bitcoin approaches another all-time high."
Tether further said that this wasn't the first time the Hindenburg had "orchestrated an apparent scheme in pursuit of profit."
In the Tuesday announcement, Hindenburg expressed doubts about Tether's backing, explicitly highlighting the company's claims that USDT is fully backed by a mix of cash and commercial paper reserves. Addressing Tether's failure to disclose its holdings to the public, Hindenburg Research founder Nathan Anderson said:
"We feel strongly that Tether should fully and thoroughly disclose its holdings to the public. In the absence of that disclosure, we are offering a $1,000,000 bounty to anyone who can provide us exclusive detail on Tether's supposed reserves."
Hindenburg Research has built notoriety for publishing incriminating research on various publicly traded companies and short-selling their stocks. In late 2017, the firm published a series of articles about Riot Blockchain's suspicious acquisitions that appeared designed to benefit insiders, which led to a fraud charge from the SEC for Riot's then-CEO. In 2020, Hindenburg also published a damning report on Nikola Motor Company, a manufacturer of heavy-duty electric vehicles, which led to the resignation of the company's founder and prompted investigations from both the SEC and the DOJ.
Now Hindenburg seems to be hunting for damaging information concerning Tether's backing, which seems especially pertinent considering Tether's recent problems with the NYAG and the CFTC. According to Tether's latest "assurance report" published in August, only 10% of the USDT issued is backed by cash. The remaining reserves consist of commercial papers, certificates of deposit, reverse repurchase notes, treasury bills, corporate bonds, funds, and even digital assets.
Hindenburg's concerns arise from the fact that Tether has not disclosed the source of these assets, making it hard to gauge its holdings' quality or risk level. According to a Bloomberg report published earlier this month, Tether allegedly owns billions of dollars worth of commercial papers issued by large Chinese firms. This has since raised suspicions that Tether may own debt issued by troubled Chinese real estate giant Evergrande.
The stablecoin issuer specifically denied holding any Evergrande debt and has dubbed Bloomberg's allegations "misinformation," but it has not clarified exact details concerning its debtors.
Disclaimer: At the time of writing, the author of this piece owned ETH and SUSHI.