Tether (USDT) Leads Stablecoin Liquidity on DeFi Platform Aave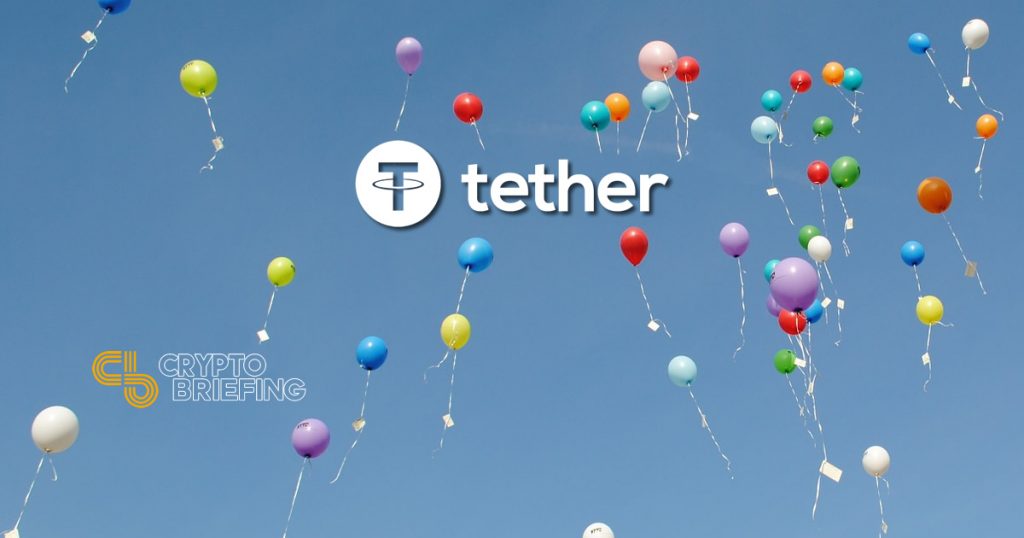 Key Takeaways
Despite the destructive March crash, Aave has marched on and up the rankings of most prominent DeFi projects.
Since integrating Tether's stablecoin, users have locked up more than $7.2 million on Aave.
This spike in interest comes from the unique possibilities of flash loans as well as competitive, non-custodial rates on USDt lending.
Although activity in the DeFi space has dropped since reaching $1 billion in March, the flash lending platform Aave continues to see new users. Aave's success also has much to do with its inclusion of Tether (USDt), the most liquid stablecoin on the market.
High Returns on Tether
Since its inception earlier this year, Aave has established itself as one of the most promising new DeFi projects. Its most notable feature is something called "flash loans."
These tools allow users to borrow without needing any collateral, and only if the loan can be fulfilled within the same transaction. Though the innovation has been exploited in a handful of attacks, flash loans are unique to the crypto space.
With flash loans on Ethereum Open Finance / DeFi, one can instantly take no risk loans for hundreds of thousands of $'s for arb opps- all in one tx / block.

With traditional CeFi, I can't even send $100 from my brick and mortar bank to online savings in less than 2-3 days. 🤦‍♂️

— DCinvestor.eth ⌐◨-◨ (@iamDCinvestor) February 21, 2020
The platform has nonetheless continued to grow in interest. Since the March crash, when Bitcoin dropped more than 40% and liquidated many Maker users, Aave has thrived. At the time of press, Aave has more than $56 million locked in the protocol.
This success can also be attributed to the integration of top stablecoins like USDt, BUSD, TUSD, and Circle's USDC. Of these four, however, Tether leads the pack with $7.2 million in liquidity.
This interest is likely due to the competitive returns users enjoy for lending their digital assets with Aave.
The project's CEO, Stani Kulechov, said:
"No other stablecoin has grown at such a pace as USDt in the DeFi lending market space. Since USDt's launch on Aave, our depositors receive the highest average yield on stablecoins with USDt."
According to data from Aave, users have earned an average of 6.26% over the past 30 days. Critically, the Tether locked in is also non-custodial; there are no gatekeepers or third-parties managing users' tokens.
When examining the broader DeFi space, Ethereum-based USDt is finding many adopters looking for a liquid and reliable stablecoin.
Reports have even indicated that stablecoins like Tether have enjoyed greater liquidity on Ethereum than even the network's native asset, ETH.
"USDt's growing popularity is making it fast become the stablecoin of choice across DeFi platforms. As the use of USDt grows for myriad purposes the world's most trusted, stable and liquid stablecoin consolidates its central position in the digital asset ecosystem. Tether is the reserve currency of crypto and DeFi," said Tether's CTO, Paolo Ardoino.
Like many of the experiments in financial engineering, flash loans and non-custodial earning platforms are just the tip of the iceberg. Incorporating these tools into legacy trading and hedging strategies will reveal original ideas not possible in traditional finance.