Tezos to Power France's CBDC Stablecoin Experiment
France will allow SGF and Nomadic Labs to demo a Tezos-based stablecoin.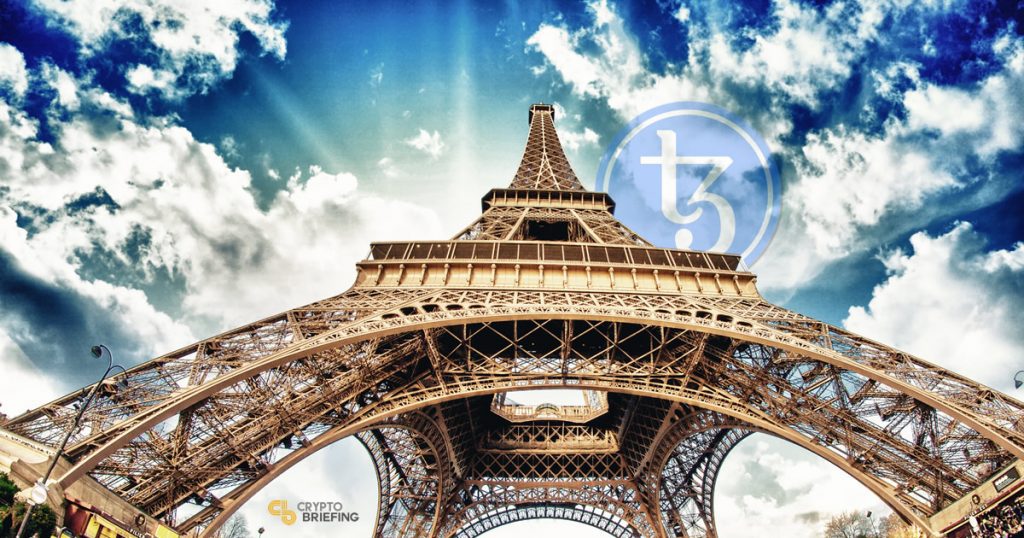 Key Takeaways
Societe Generale-Forge and Nomadic Labs have announced plans to build a stablecoin on the Tezos blockchain.
SGF is one of several potential partners that France's central bank has enlisted to demo a Euro-pegged stablecoin.
Ukraine also has plans to build its stablecoin on Tezos.
France may develop its central bank digital currency (CBDC) on the Tezos blockchain, according to a startup tasked with the project.
#Tezos selected by @SocieteGenerale -Forge for its Central Banking Digital Currency experiment. Nomadic Labs is proud to contribute to this project. More info below:https://t.co/gpblNTYzVX

— Nomadic Labs (@LabosNomades) September 15, 2020
SGF Chooses Tezos & Nomadic Labs
On Sept. 15, Societe Generale-Forge announced that it plans to use Tezos to develop a Euro-pegged stablecoin for France's national bank (Banque de France). Nomadic Labs, a major Tezos development firm, will also participate by "contributing its technological expertise" to the project.
The announcement says that several of Tezos' features played into the decision: the blockchain's on-chain governance, proof-of-stake consensus model, and formally verified smart contracts all were contributing factors. It is not clear how SGF plans to use those capabilities, but it says that those features make Tezos "ideal for high-value financial applications."
France previously selected several potential partners for its CBDC project, including Accenture, HSBC, and Seba Bank. As such, it is not certain that SGF's Tezos-based solution will progress beyond a trial and be put into place in the real world.
Other Stablecoin Efforts
Tezos is notable in this case because it is a public blockchain, a type of blockchain that is rarely used in central bank digital currency efforts. Instead, most CBDCs are built on permissioned enterprise blockchains or on other digital ledgers that bear only a passing resemblance to blockchains. Only one other country, Ukraine, appears to be using Tezos as the basis for its central bank digital currency.
Regardless, several other countries have announced plans for digital currencies. Sweden is in the process of developing its e-krona on the Corda blockchain, while China is in the process of developing its CBDC on an unknown ledger. Some estimates suggest that 45 countries have a currency of this type in the works.