Third of Tron Supply Unlocked, 33B TRX May Flood Market
The single-largest holder of Tron tokens now has access to the hoard.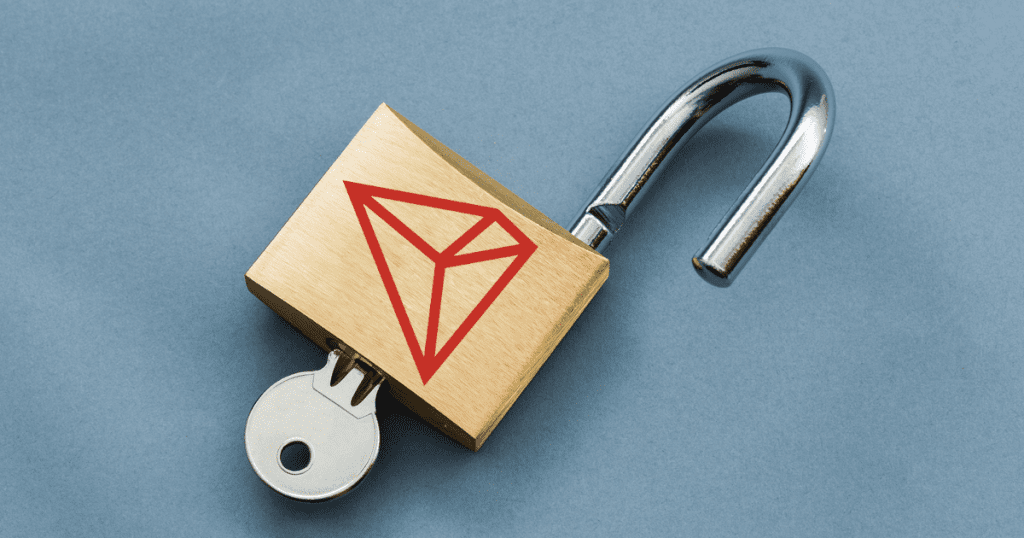 A third of Tron's supply, worth over $400 million at current prices, unlocked on New Year's Day. These coins may flood the market and further harm TRX's struggling price.
The enormous hoard of Tron tokens were quietly locked in December 2017, six months prior to the launch of project's mainnet. These funds were locked by the Tron Foundation to "protect the vital interests of our supporters."
These funds have once again become available to the foundation, the single-largest holder of TRX tokens. These 33.25 billion tokens are worth approximately $445 million at current prices.
Official communication channels for Tron made little mention of the unlocked tokens, potentially because of the adverse impact it would have on coin's price. That said, the Tron Foundation may choose to lock these funds again ⁠— or even burn them ⁠— to help preserve its value.
However, the most likely scenario is the majority of these coins would be used for "ecosystem development" to prop up its sponsored projects. Over time, these coins would get sold on exchanges, increasing the available supply of TRX and suppressing its price.
Initial Tron Token Distribution
According to the original Tron whitepaper, the allocation of the 100 billion TRX supply was as follows:
Public ICO ⁠— 40 billion

Tron Foundation ⁠— 35 billion

Private token offering ⁠— 15 billion

Payment to Peiwo corporation ⁠— 10 billion
At the height of the ICO mania, Tron raised $70 million in September 2017 from its public sale. Meanwhile, the details behind the private token offering and the payment to Peiwo, a Chinese dating app owned by Tron founder Justin Sun, are still unclear to this day.
Journey Behind the Funds
In June 2018, Justin Sun, the CEO and founder of Tron, burned 1 billion tokens from Tron Foundation wallets to celebrate the launch of the blockchain's mainnet, officially separating the platform from its original ERC-20 Ethereum token used during the ICO.
A week later, these funds were split across 1,000 separate addresses to reduce the risk of loss, presumably from hacking. That said, it also makes it more difficult for the community to track these funds.
TRX Price May Suffer
Over 2019, the Tron token lost 39% of its value against the dollar. Compared to Bitcoin, its performance is even worse, having lost nearly 67% of its BTC value.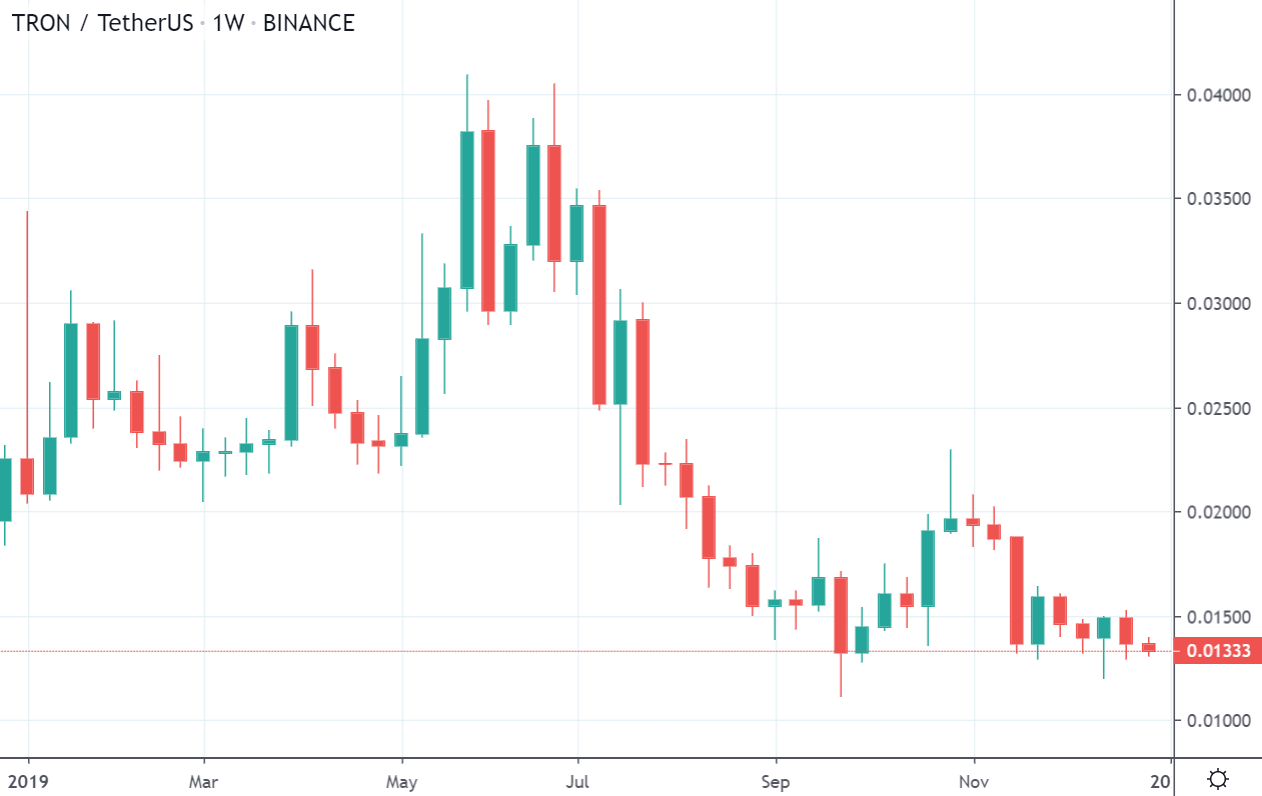 There are many possible reasons for the coin's poor performance. A variety of different scandals have emerged around founder Justin Sun ⁠— most notably, his deteriorating relationship with Chinese authorities and his yet to materialize lunch with Warren Buffett.
More recently, additional evidence surfaced that Tron is able to effectively censor projects on its platform, entirely defeating Tron's mission of "liberating" the internet from censorship. The potential to dump another 33 billion TRX on the market certainly doesn't help its price, either.