2022 in Review: the Top 10 Crypto Heroes of the Year
2022 was a rocky year for crypto. Still, there were a few industry champions who made outstanding contributions to the space in the face of volatility and a series of major crises.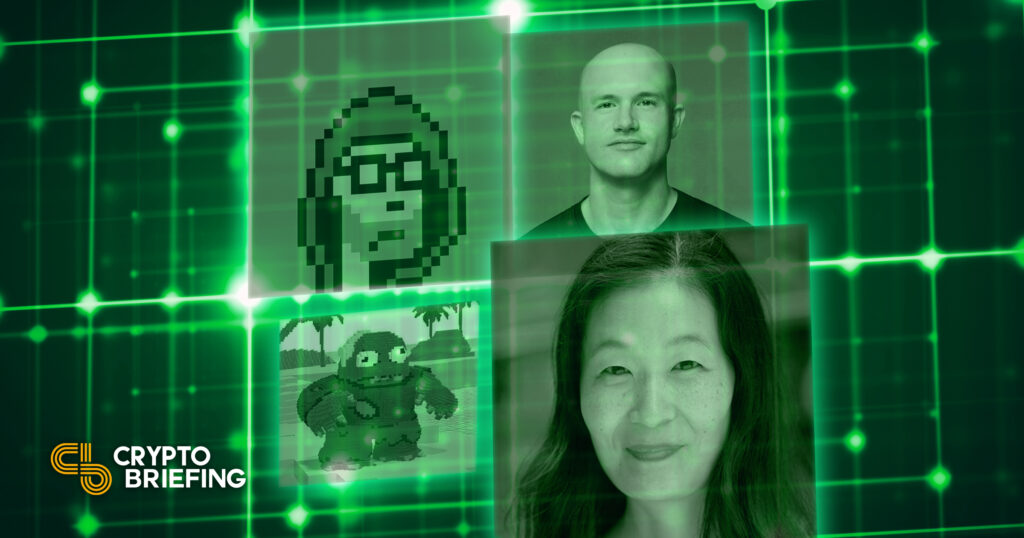 Key Takeaways
Several members of the crypto community emerged as heroes even as the market suffered a sharp decline in 2022.
Key industry figures took action against the Treasury Department's move to sanction Tornado Cash.
Ethereum's core developers made a major contribution to the ecosystem in shipping "the Merge."
While villains dominated crypto throughout this year, the industry benefited from the efforts of a few heroes.
The Crypto Heroes of 2022
Where do we start? After a year like the one we just had, it feels weird to put together a piece highlighting crypto's biggest heroes. By all accounts, 2022 was the year that crypto villains took center stage, and there were more than a few bad actors who suffered huge falls from grace.
With that said, several heroes stepped up even as sentiment waned and prices trended down throughout the year. Ethereum's developers ensured the biggest technological update in crypto history went smoothly as "the Merge" shipped in September, while key industry figureheads united to resist the Treasury Department's draconian Tornado Cash ban.
In the background, there were those who make up crypto's social layer: the millions of active users for whom Bitcoin and the movement it spawned is a way of life. Without the community, crypto wouldn't exist, so it was refreshing to see that people held strong with Spaces discussions and memes despite a $2 trillion wipeout from the value of the ecosystem. Every crypto believer that made it through 2022 is a hero in their own right.
When it came to picking out the top 10 heroes of the year, our team drew up a shortlist of people who made outstanding contributions that helped the crypto ecosystem thrive. From frontline fighters to NFT icons, our roundup highlights some of 2022's standout crypto champions.
Ethereum's Core Developers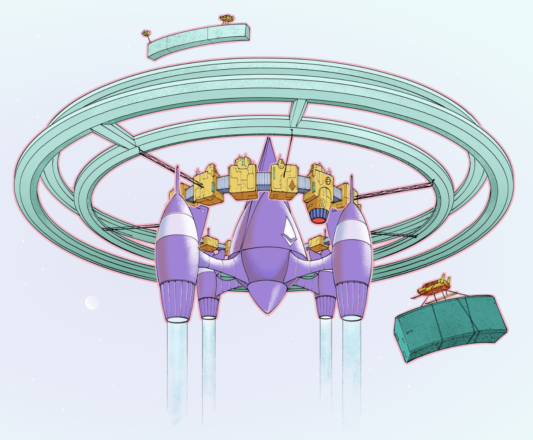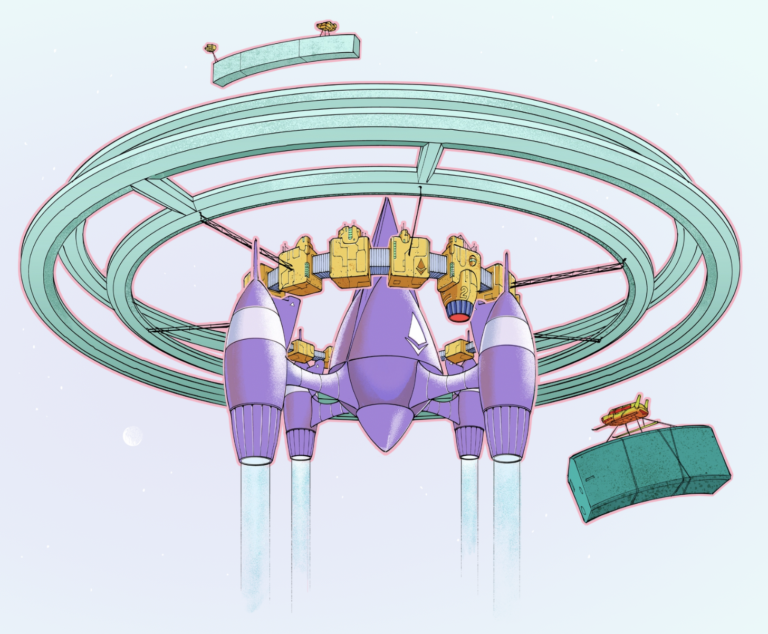 The core developer team behind Ethereum has secured a spot on our heroes list this year for all the hard work that went into the number two blockchain's "Merge" to Proof-of-Stake.
When the Merge shipped in September, Ethereum's market capitalization was close to $200 billion and it was responsible for securing about $30 billion worth of assets in the network's DeFi ecosystem. Onlookers were equal parts nervous and excited as the big day approached since it was the first time such a complex technical maneuver had been attempted. But the Merge was a success and those responsible for its launch won the praise of Ethereum fans and the crypto industry at large.
While there are thousands of developers building on Ethereum, there were only around 100 actively working on the network's transition away from the energy-intensive Proof-of-Work consensus mechanism toward the greener, more secure Proof-of-Stake. My favorite analogy is that the Merge was akin to switching out a car engine while it's racing down the freeway, and even then, I'm not sure it encapsulates what an amazing technical feat the Merge was.
Ethereum core developer Péter Szilágyi also deserves an extra shoutout for alerting the Avalanche team to a critical bug in the network's node infrastructure back in March. The vulnerability, which worked by sending a malicious PeerList package to nodes and validators on Avalanche, could have allowed a hacker to take down the network for as little as $200,000. Tim Craig
Jim Cramer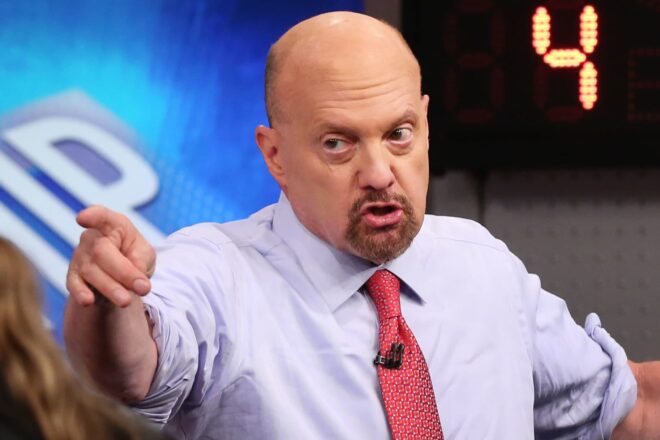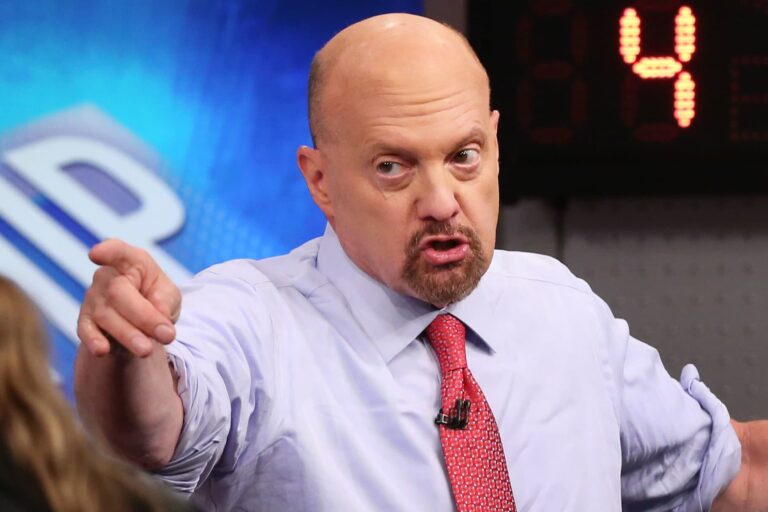 There's a reasonable case to be made that Jim Cramer was one of the biggest crypto villains of 2022, especially given that he declared that there was "no real value" to the asset class over the summer. Whenever he makes a prediction on how the crypto market could move, things tend to head in the opposite direction, meaning anyone who takes his words seriously runs the risk of booking a losing trade. However, as the CNBC anchor's track record is so woeful, he's become crypto's favorite countertrading signal.
He flip-flopped on his thoughts on crypto on several occasions this year, describing Ethereum as "terrific" at $3,000 before dismissing it altogether near the bottom of the bear cycle. In 2022, crypto enthusiasts learned to dump whenever Cramer said he was bullish and got long as soon as he showed any sign of despair. The meme Twitter account "Inverse Cramer" has become a huge hit in crypto, and its strategy proved so reliable that Tuttle Capital Management filed to launch two ETFs for longing or shorting Cramer's calls. After a year-long crypto winter and the spectacular collapse of FTX, Cramer is currently the most bearish he's been in a while. Crypto fans will have to hope he stays that way in 2023. Chris Williams
Laura Shin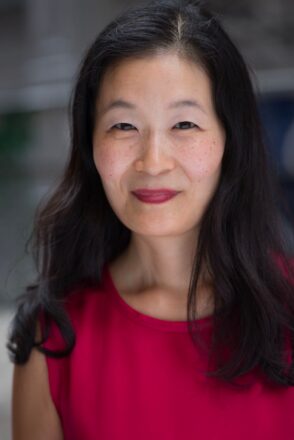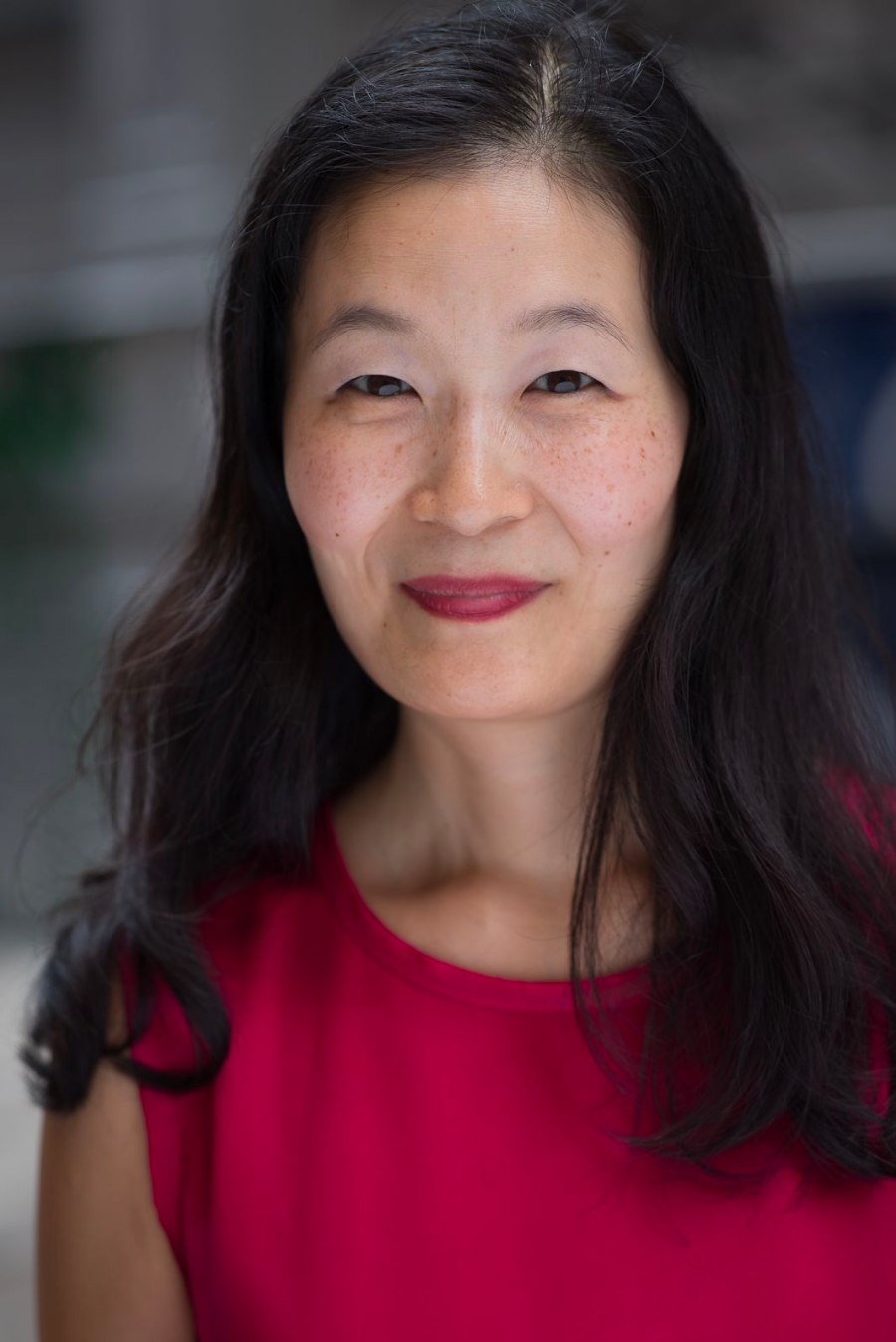 While most journalists and media outlets have always struggled to get to grips with crypto, Laura Shin has consistently nailed the sweet spot between understanding the tech and offering a healthy serving of skepticism. This year, she strengthened her position as one of the most discerning voices in the space. Her biggest achievement was the launch of The Cryptopians, an encyclopedic account of Ethereum's early years. In putting the book together, Shin announced that she had discovered the identity of the DAO hacker that almost killed the network in 2016, solving a mystery that had bewildered on-chain sleuths for years.
Shin must also be commended for her Unchained podcast, where she hosts in-depth interviews with some of the most prominent names in the space. Her best of 2022 was a face-to-face with Do Kwon, in which she gave him a 90-minute grilling about his shady antics following Terra's collapse. Shin's sternness contrasted wildly with a Kwon interview series published by Coinage a few weeks prior, which tried to paint the disgraced entrepreneur in a positive light. Shin shows how powerful journalism can be when it's done properly. The industry would be a worse place without her; we should all be thankful for her contributions. Tom Carreras
Brian Armstrong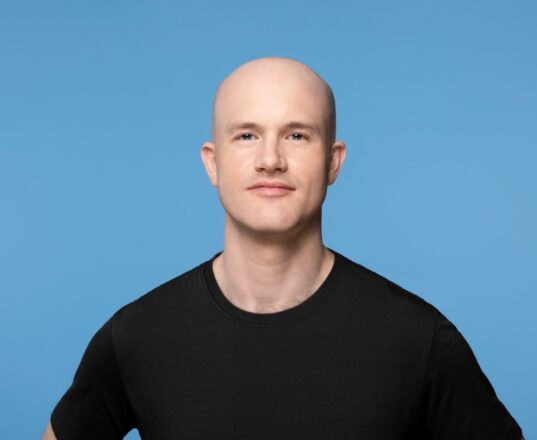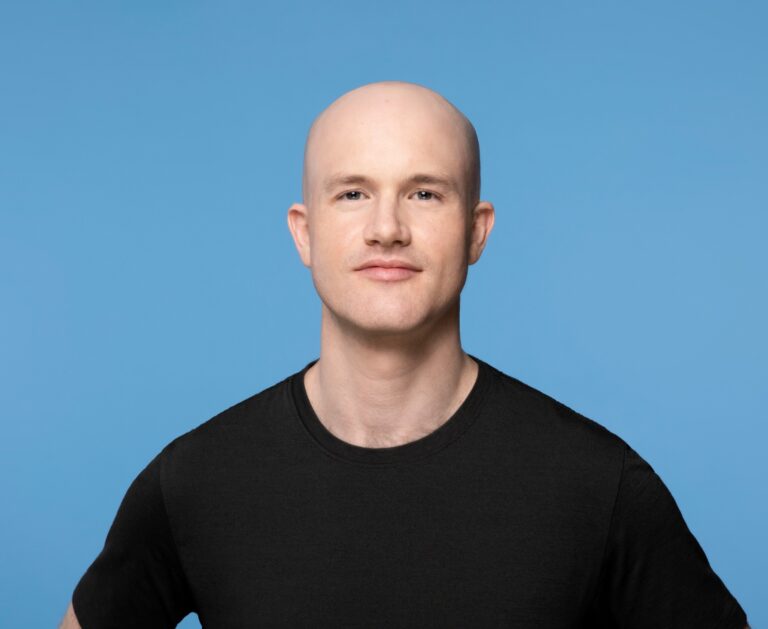 It's been a rough year for crypto exchanges, not least Coinbase. The company's stock has plunged by over 80% since January, and the firm was one of several big exchanges to announce mass layoffs over the summer. Coinbase has also had to deal with allegations of insider trading and an SEC probe, but that hasn't stopped the firm's CEO Brian Armstrong from emerging as a figure of positivity in the space. He was one of the most vocal critics of the U.S. Treasury's Tornado Cash ban, taking such a hard stance against the controversial decision that his company funded a lawsuit to contest the government's decision. Armstrong also hit back at the SEC on multiple occasions over its predatory approach to crypto regulation.
But most notably of all, he declared in August that Coinbase would stop offering Ethereum staking if forced to censor Ethereum blocks. His statement came amid controversy over Ethereum's ability to maintain censorship resistance following the Tornado Cash ban, helping assuage concerns over its future. In a year that saw another major crypto exchange collapse after its founder stole funds from customers, Armstrong's willingness to prioritize what's best for crypto over himself makes him a hero of 2022. One of the space's OGs, it's obvious that Armstrong will still be fighting for crypto's development for decades to come. We look forward to having him around in the future. Tom Carreras
Senators Lummis and Gillibrand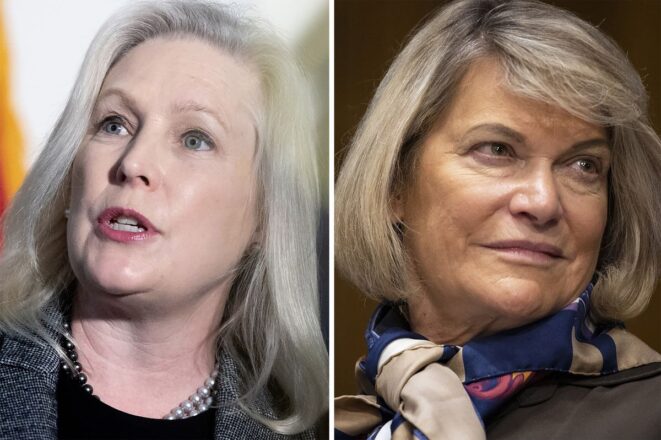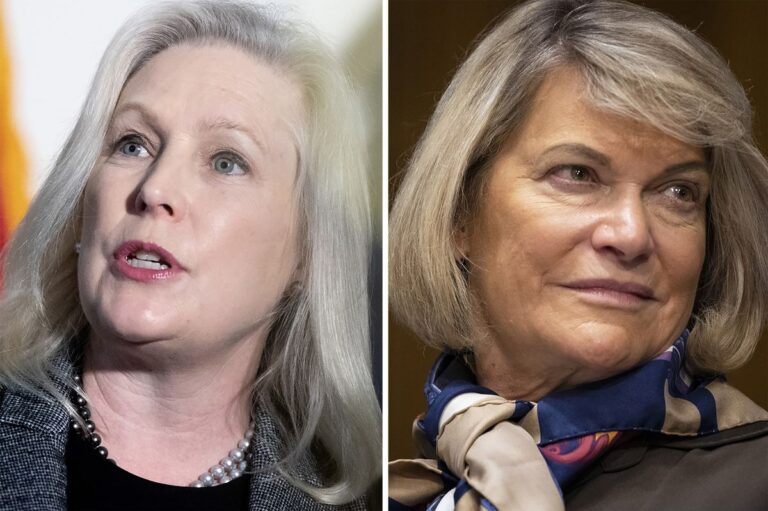 While some U.S. politicians spoke out against the crypto industry this year, many showed that they believe in its potential to create a fairer, more accessible financial system. Two pro-crypto politicians on our heroes list for 2022 are Senators Cynthia Lummis and Kirsten Gillibrand.
In June, the pair introduced the "Lummis-Gillibrand Responsible Financial Innovation Act," the first bill to propose a federal regulatory framework for crypto assets. It seeks to bring much-needed regulatory clarity to the crypto space, a noble initiative considering the track record of regulators such as the SEC and their heavily criticized "rule through enforcement" approach.
The act divides crypto assets into three categories: commodities, securities, and "ancillary assets." Under this framework, commodities would be regulated by the CFTC, securities by the SEC, and ancillary assets would require an SEC disclosure. Stablecoins are also covered, with legislation ensuring providers maintain high-quality liquid assets equal to the number of coins in circulation.
The Lummis-Gillibrand act shows that regulation shouldn't be a dirty word in crypto. To facilitate innovation and for the industry to grow, some level of regulation is necessary. Lummis and Gillibrand's legislation provides this while helping protect the crypto industry from the self-serving machinations of people like the SEC's Gary Gensler. The Lummis-Gillibrand bill isn't particularly flashy, but it's clear that the two senators support sensible crypto regulation. The work the pair put into making the bill happen is easily enough to earn them a spot on this year's heroes list. Tim Craig
6529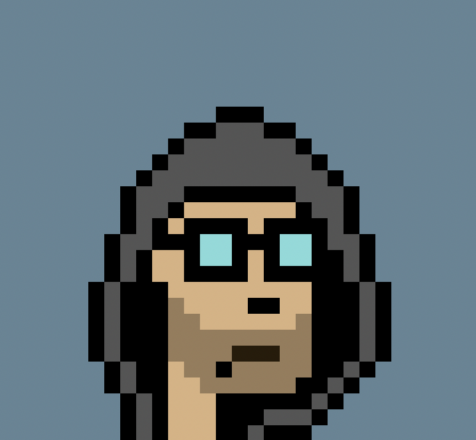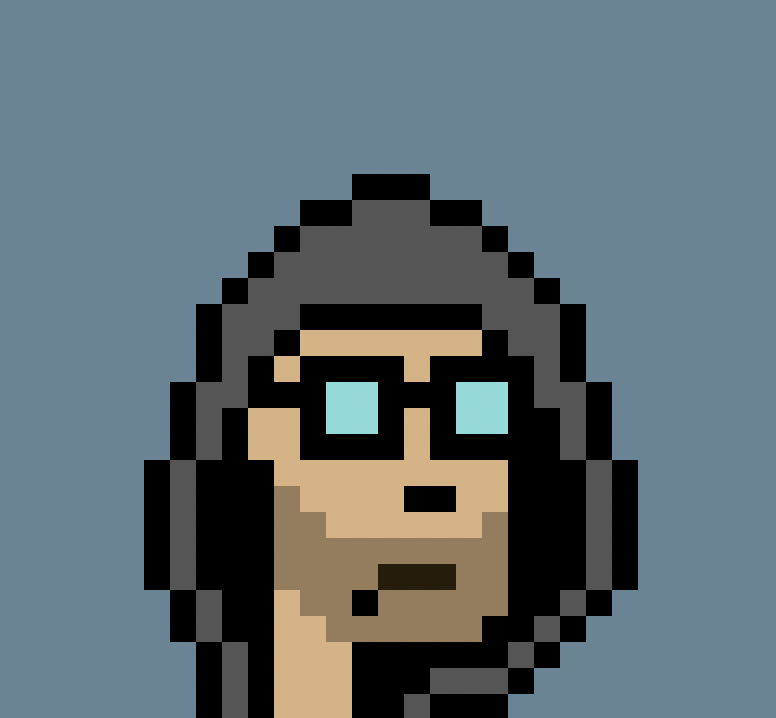 6529 gained notoriety on Crypto Twitter for his lengthy tweet storms offering insights into the importance of Internet money, but he's more recently become known for his belief in NFTs. The CryptoPunk #6529 owner doubled down on JPEGs this year with the launch of the Open Metaverse, an initiative that spans a virtual museum, an NFT fund, JPEG collections, an education center and more. 6529 argues that "memes are the most important thing in the world," which is core to his thesis on how NFTs will change things forever.
Though he still frequently crops up on Crypto Twitter, 6529's main focus is the Open Metaverse project, where he's hoping to help the decentralized movement hit mass adoption. He says that NFTs will be key to crypto fulfilling its potential, and who are we to disagree? Throughout this year, 6529 proved that he's one of crypto's clearest thinkers. So next time you see him ordering his followers to "seize the memes of production," it's probably worth paying attention. Chris Williams
Jerry Brito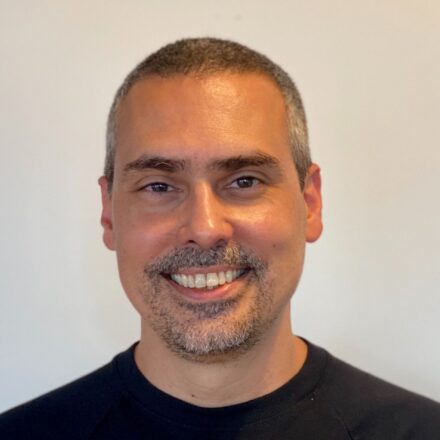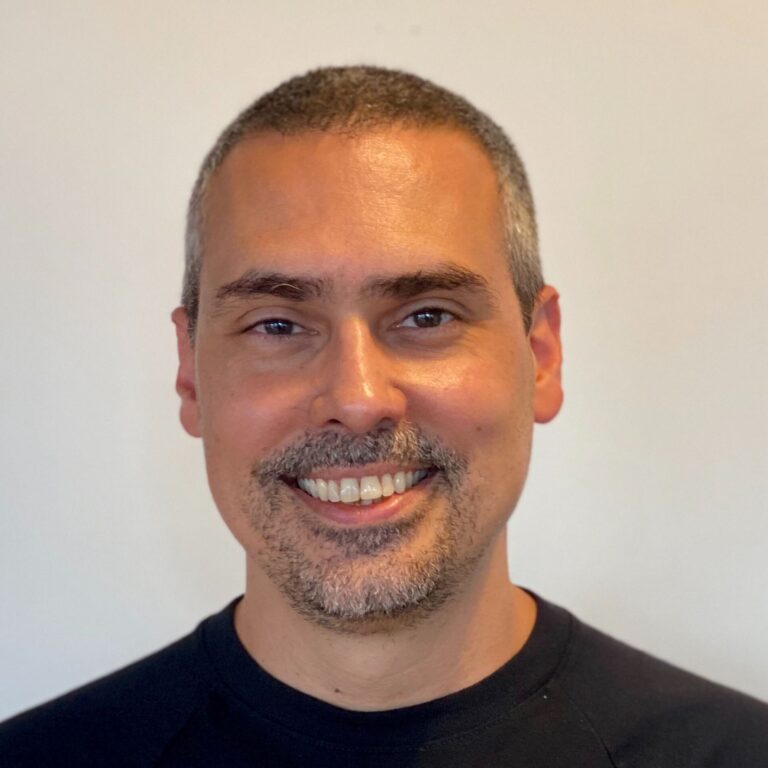 Jerry Brito isn't quite as well known as some of the other names on our list, but his contribution to the crypto industry is unmatched. As the Executive Director of crypto lobbying group Coin Center, Brito has played a crucial role in helping regulators on The Hill approach crypto regulation.
Brito and the Coin Center crew have been doing a lot of important work to protect crypto for several years, but their efforts were placed under sharper focus in 2022 after the Treasury Department's Office of Foreign Assets Control banned Tornado Cash. In response to the decision, Coin Center announced it was suing the government office, making the case that the ban was a major overreach. As Coin Center made the announcement, Brito warned that allowing the sanctions to pass could set the stage for entire blockchain protocols to get banned in the future.
"Not only are we fighting for privacy rights, but if this precedent is allowed to stand, OFAC could add entire protocols like Bitcoin or Ethereum to the sanctions list in future, thus immediately banning them without any public process whatsoever. This can't go unchallenged," he wrote.
Coin Center had a few co-plaintiffs on the lawsuit, and it wasn't the only organization to hit out against the sanctions this year. Still, as one of Coin Center's key figures, Brito deserves huge praise for the work the group is doing to advocate for crypto and privacy rights. "Privacy is normal, and when we win our lawsuit, using Tornado Cash will be normal again," a statement from Coin Center read. We look forward to seeing the court throw out the Treasury's case in the near future. Chris Williams
Jesse Powell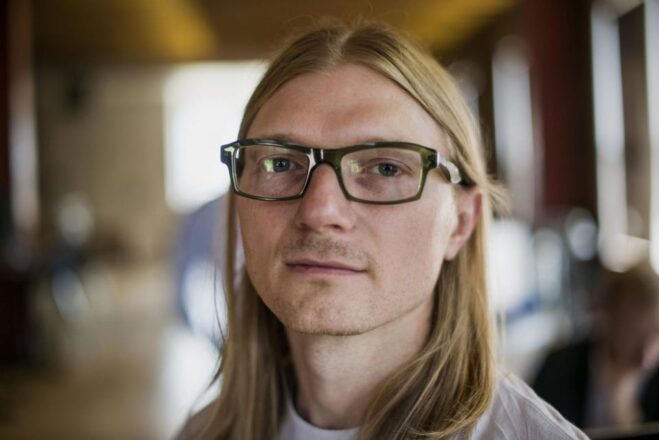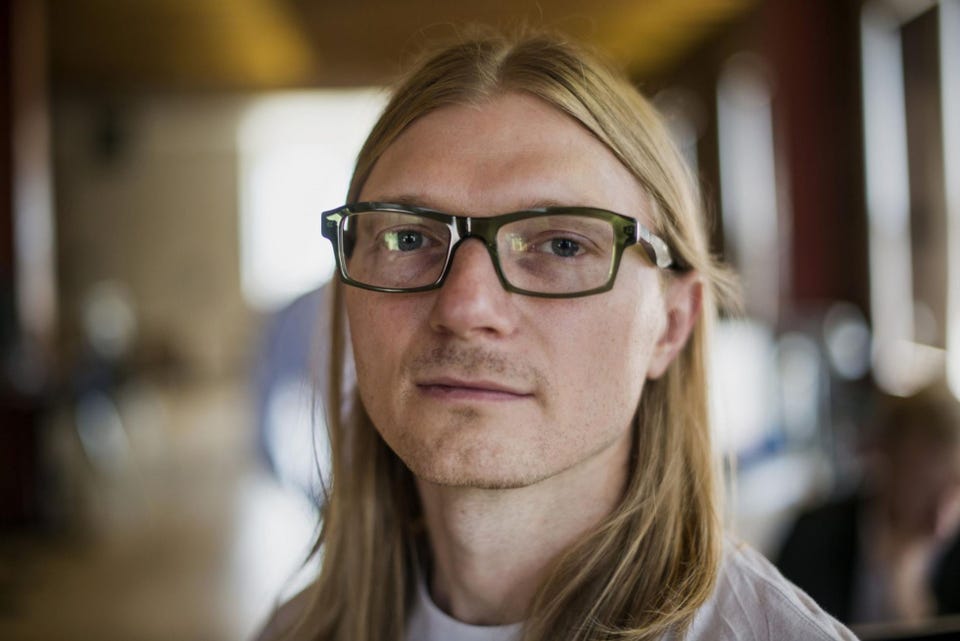 Jesse Powell has been through multiple crypto bull and bear cycles. While 2022 was a difficult year for the ecosystem, the former Kraken CEO found time to speak out for economic freedom, privacy rights, and the crypto ethos with a commendable consistency. In February, he urged crypto users to take their funds off of centralized exchanges if they were worried about authorities freezing assets in response to the Canadian government's threats to freeze the Freedom Convoy's crypto wallets. When Russia invaded Ukraine, he refused to freeze the Kraken accounts of ordinary Russians without legal requirement after Ukraine's Vice Prime Minister Mykhailo Fedorov asked exchanges to step in. Powell was also one of the most vocal critics of the U.S. Treasury's decision to sanction Tornado Cash.
In each of these instances, Kraken followed the rule of law, but the exchange was never proactive about blacklisting its customers and took their side whenever possible. Kraken also stood out from other exchanges following FTX's collapse as it had already implemented its own Proof-of-Reserves mechanism to verify its assets. Powell has stepped down from his role at the helm of Kraken, but he remains actively engaged in the crypto industry. Whenever major issues arise, he's become a voice of reason in the space. Here's hoping he's up for sticking around for another decade or more. Tom Carreras
Kevin Pixelmon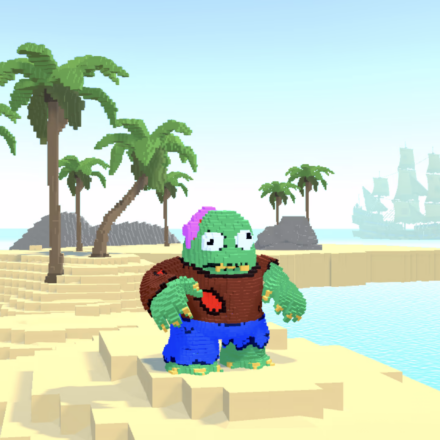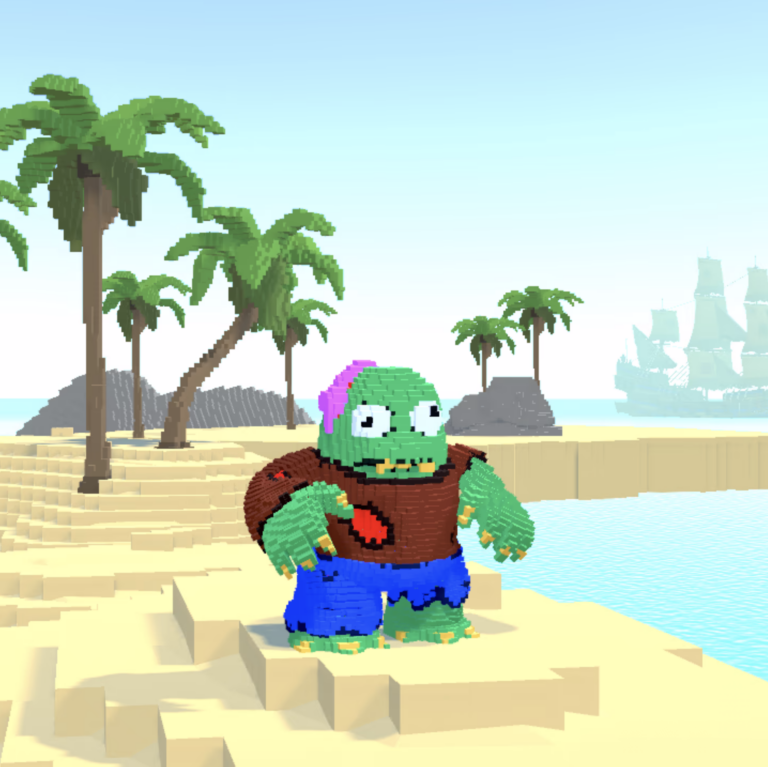 Readers may question the logic of highlighting what was described as one of the biggest NFT rug pulls of the year in our heroes list, but there's a reason Pixelmon's Kevin makes the cut. We're not about to make the case that Pixelmon was anything more than a resounding failure—and it was disheartening to see that so many people were willing to throw a lot of valuable ETH into it. All told, Pixelmon raised $71.4 million despite the founder Martin "Syber" van Blerk's unproven track record.
While hype and FOMO helped Pixelmon NFTs mint out at 3 ETH apiece, the buzz surrounding the project died once the low-effort artwork was revealed. The shoddy pixel art images bore little to no resemblance to the ones Pixelmon had teased ahead of the mint, but one of the rare traits stood out from the rest: Kevin.
Pixelmon's zombie turtles with the "Kevin" trait were deemed so bad that they soared on the secondary market and inspired a wave of derivatives. At peak trading, Kevins were going for upwards of 7 ETH. Fresh off the back of NFT mania in 2021, Kevin's astonishing rise embodied the ridiculous nature of the crypto space. No other market on earth gives people the ability to speculate on such heinous trash. Some may dismiss the ironic adoration for Kevin as a product of heated degen antics, but we think he shone because the crypto community loves self-deprecating humor. For that reason, Kevin makes our heroes list—even though we think the NFT ecosystem would be better off if projects like Pixelmon disappeared forever. Chris Williams
Peter McCormack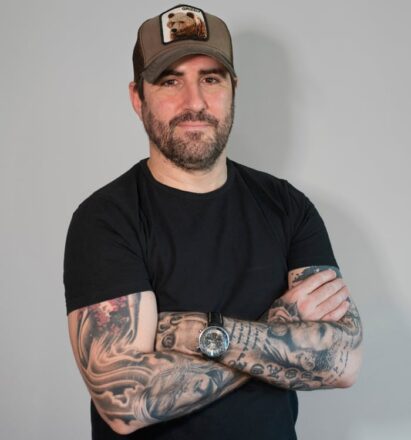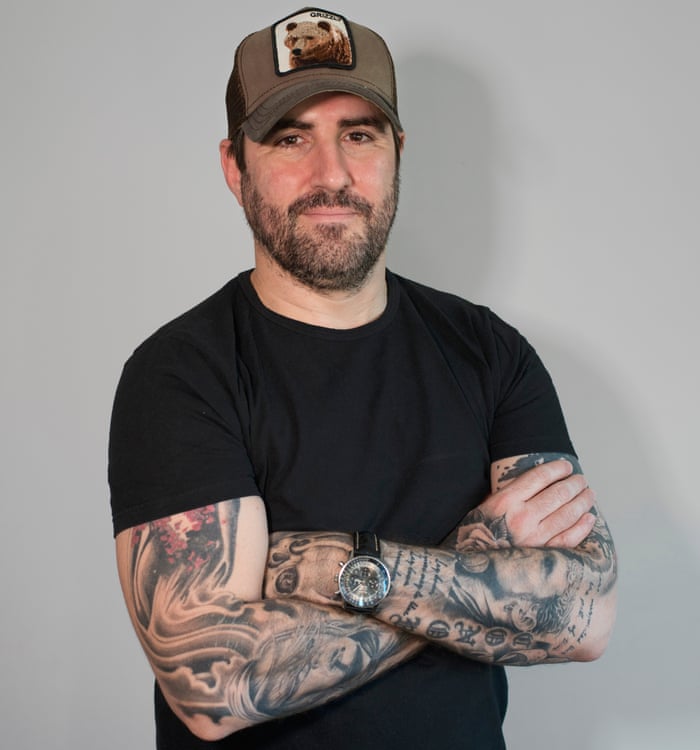 Peter McCormack doesn't make our list for his Bitcoin-centric What Bitcoin Did podcast, but after he made a notable stand against Craig S. Wright in court, he deserves recognition as one of the year's biggest heroes.
McCormack is one of the more outspoken members of the Bitcoin community, and in recent years he's used his platform to dismiss Wright's infamous claims that he created Bitcoin. "Craig Wright is a fucking liar, and he's a fraud; and he's a moron; he is not Satoshi," he said in one 2019 interview.
Wright has turned to the courts to go against those who say things he doesn't like on many occasions in the past, so it didn't come as a surprise when he eventually got sick of McCormack's brash style. This led to a high profile libel case that shone light on Wright's claims and McCormack's criticisms.
In one of the most hilarious outcomes of the year, the case's judge ruled that McCormack had, indeed, "caused serious harm" to Wright's reputation. However, he was so unconvinced by Wright's case that he ordered McCormack to pay a humiliating £1 in damages. Wright had presented "a deliberately false case," the judge said, casting doubt on the controversial computer scientist's authenticity. Props to McCormack for coming out on top in the case over a claim that the community has doubted for years now. Chris Williams
Disclosure: At the time of writing, some authors of this feature owned BTC, ETH, and several other crypto assets.