TP ICAP to Launch Crypto Asset Exchange for Institutions
The new platform will help meet the demand for crypto assets from institutional investors.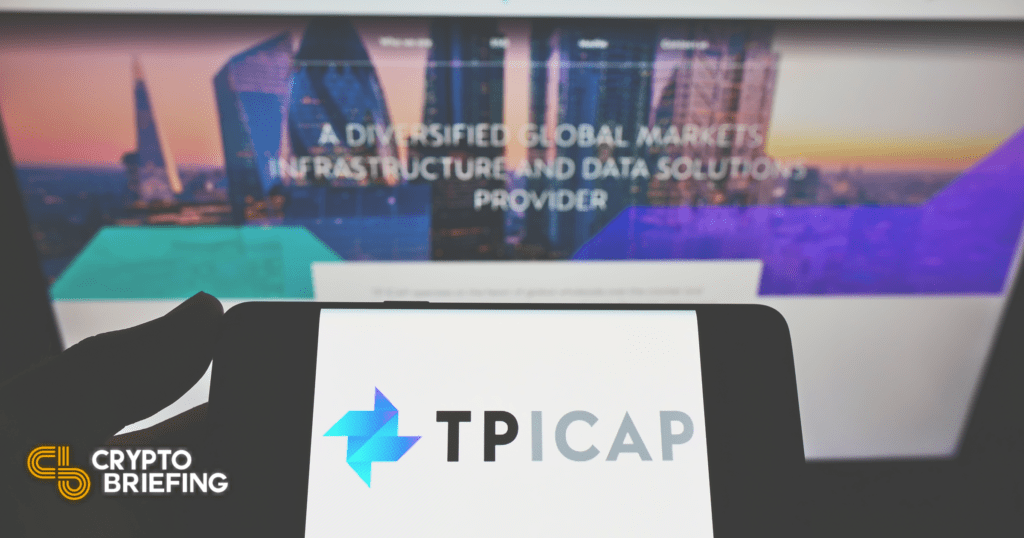 Key Takeaways
TP ICAP is launching a new crypto trading platform for institutional investors.
It's partnering with Fidelity and Standard Chartered to launch the platform.
Separate execution and settlement will be a key feature.
The TP ICAP, Fidelity Investments, and Standard Chartered consortium will launch a new crypto trading platform catering to institutional investors.
TP ICAP Builds Trading Platform for Institutions
TP ICAP is doubling down on crypto.
The broker is partnering with Fidelity and Standard Chartered to launch a crypto trading platform.
As the world's largest interdealer broker, TP ICAP is hoping to gain market share for institutional spot trading on crypto assets by offering more security in trades.
The new exchange aims to make trading digital assets as seamless as trading traditional assets like stocks, bonds, and currencies. It will also offer several features often sought after by institutions. Most notably, the platform will include separate execution and settlement, which should attract more involvement from larger, risk-averse investors.
The exchange is due to launch sometime in the second half of the year and will initially only offer Bitcoin. However, the firm has also announced plans to add trading for Ethereum at a later date.
The crypto trading platform will not be TP ICAP's first involvement in crypto markets. The broker launched Bitcoin futures on the Chicago Mercantile Exchange in 2019, with plans to offer more complex derivative products in the future.
As TP ICAP is based out of London, U.K, the platform is currently awaiting approval from British financial regulators.
The decision to launch a crypto trading platform comes after a wave of institutional investment in the digital asset space. The major Investment banks Morgan Stanley, Goldman Sachs, and Citigroup have recently started offering clients access to crypto investments.
In the past, institutions have struggled to invest in crypto markets. Only during the last six months have companies like Grayscale Investments opened the doors to large-scale institutional investment.
Duncan Trenholme, co-head of digital assets at TP ICAP, commented on the development, saying:
"Investor interest in this new asset class has exploded dramatically in the last six to eight months. In most of our conversations with clients, they want a separation of custodial roles from execution capabilities, which is opposite to the models that exist currently."
TP ICAP is looking to capitalize on future institutional interest in Bitcoin and other cryptocurrencies by providing a tailored service to its clients.
Disclosure: At the time of writing, the author of this feature held ETH and BTC.