Tron to Offer Mooniswap Users TRX Rewards Following Integration
TRON has partnered with decentralized aggregator 1inch.exchange to add support for TRC-20 tokens.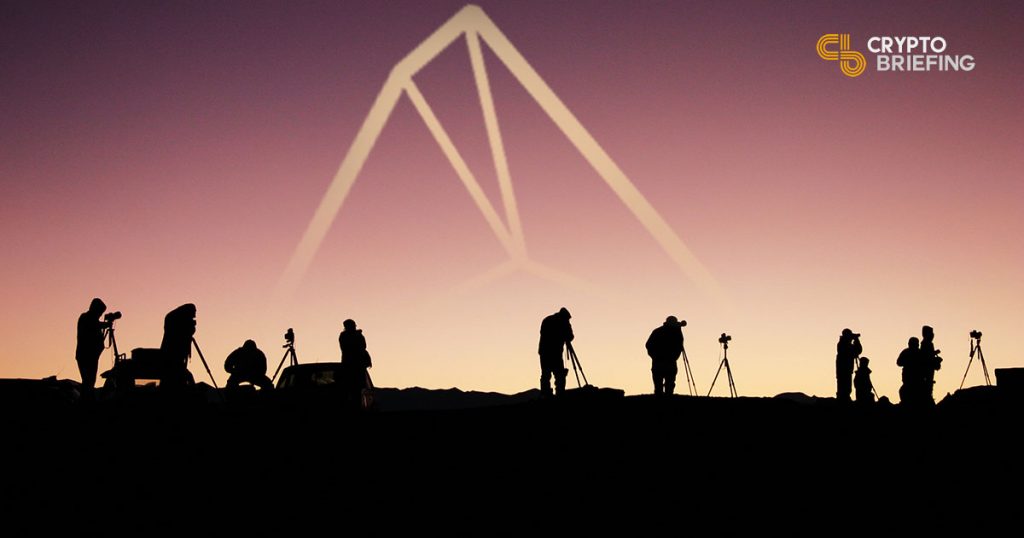 Key Takeaways
The DEX aggregator, 1inch.exchange, is integrating with Tron's JustSwap.
The new partnership will also see 1inch.exchange's Mooniswap merge with Tron's blockchain.
Tron lands its first major DeFi partnership, with the announcement of integration with 1inch.exchange.
Tron's DeFi Bet
Mooniswap is the automated market maker and liquidity pool provider for 1inch.exchange initially built for ERC-20 tokens. JustSwap is a Tron-based trading protocol that provides automated liquidity provisions for TRC-20 tokens.
Thanks to the integration, 1inch.exchange will be able to swap ERC-20 and TRC-20 tokens, which may boost Tron's DeFi presence. Justin Sun's company also plans to reward liquidity providers (LP) on Mooniswap with TRX tokens as an additional incentive.
Developed by co-founders Sergej Kunz and Anton Bukov, 1inch.exchange made substantial progress last month with Mooniswap's launch and 1inch token launch to achieve complete decentralization on its DEX. The exchange bagged VC funding worth $2.8 million in just one week of its launch.
The partnership will help the growth of JustSwap pools and improve price accuracy for trading. Moreover, the Mooniswap and 1inch integration will enhance the earnings for Tron-based LPs and yield farmers.