Who Is Justin Sun? The Entrepreneur Behind TRON
Justin Sun is known for his scandalous behavior on Twitter and within the crypto space. But did you know that the young entrepreneur has had the same combative spirit since middle school?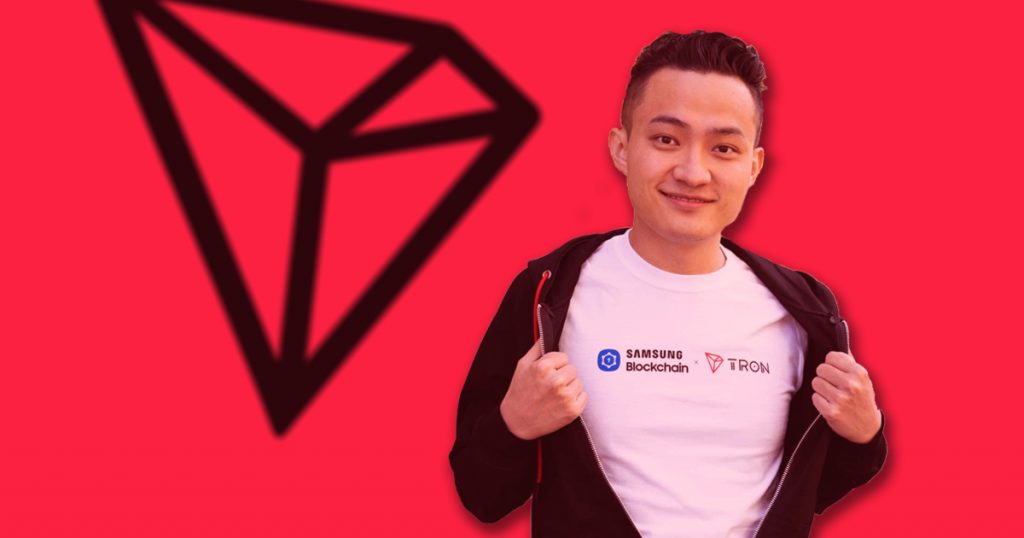 Key Takeaways
Justin Sun's early years in school paint a picture of a loud rebel, constantly going against the grain.
Before founding Tron, he was an early employee at Ripple Labs and helped the company's influence in China.
Many of his controversies are linked to outlandish claims on Twitter as well as high-profile meetings with legends of finance.
Justin Sun, the 29-year-old entrepreneur behind Tron, has been a controversial figure in the crypto industry, often evoking mixed reactions to his publicity stunts and outspokenness on social media.
Nonetheless, Sun is an important driving force in the sector as both his past and future endeavors put him among the most prolific entrepreneurs in tech today.
We take a look at the life of the self-proclaimed "protégé of Jack Ma" and the face of the TRON empire.
Sun's Early Life and Non-Tech Beginnings
Born in 1990 as Sun Yuchen, Justin Sun has always shown a strong proclivity for fame and attention. A good student, Sun was enamored with liberal ideas and never shied away from standing up to authority.
In an early GQ profile of Sun published in China, he recalled his school days, saying he was often the "campus opinion leader" who often went against the mainstream. A vocal critic of school policies, Sun was also a prolific writer churring out articles filled with heavy criticism of the Chinese government.
The first time Sun got a taste for fame came after the middle school he attended in the city of Huizhou announced plans to tailor academic guidance to students according to various categories.
That meant that students from low-income families and those believed to have "extreme views" would receive alternative guidance from teachers than those headed to college.
Sun heavily criticized the decision in a widely circulated online post that made the rounds across China.
He called the effort "a cruel thing" that aims to institutionalize the tight control over students and compared the school system with Nazi Germany.
It was through posts like this that helped Sun gain nation-wide fame both online and in print media. He was featured on the cover of Hong Kong-based magazine Yazhou Zhoukan, which described him as a young "opinion leader."
"Some might argue that Sun became an opinion leader just to become famous, but I think it was more of a natural result of the overall social atmosphere back then in China," journalist Zhang Jieping, who interviewed Sun for the Yazhou Zhoukan cover story, told Quartz.
The outspoken and energetic Sun went on to attend Peking University and earn a bachelor's degree in history in 2011. Two years later, he obtained a master's degree in political economy from the University of Pennsylvania.
According to Quartz, this is when he first came across the very niche world of cryptocurrencies. Through incredible foresight or just sheer luck, Sun became a millionaire by investing in Bitcoin in its early days.
While the extent of his investments in Bitcoin is still unknown, upon his return to Beijing in 2013, he was already one of the youngest crypto millionaires.
Foray into Tech and the Creation of TRON
Sun's return to China marked the beginning of a busy year for the ambitious entrepreneur.
He soon joined Ripple Labs, a then-young company working on the creation of a cross-border payment settlement system that would yield XRP, the third-largest cryptocurrency by market cap.
As Ripple's first employee in the country, he served as the company's chief representative for the greater China region and later became an advisor.
At the time, Sun's time was divided between Ripple and Peiwo, a social media app he created that connects like-minded users via live audio chats based on ten-second pre-recorded voice samples.
The platform quickly became popular among China's teens, with a 2018 report saying the app's users were mainly between the ages of 16 and 25. With more than ten million registered users and more than one million monthly active users, Peiwo, loosely translated to "call me," was what put Sun on the map.
The Chinese government praised the young entrepreneur, who, in turn, said that China had "the best environment for entrepreneurs in the world." Even Jack Ma, the legendary founder and CEO of online giant Alibaba, took notice of Sun and personally invited him to become one of the thirty students in the inaugural class of his Hupan University in 2015.
Sun attended the university for three years and graduated in 2018 with a thesis titled "The Birth of a Decentralized Internet."
However, it remains unclear what subjects Sun took while at the university, as the only classes mentioned to the public were taught by Ma himself and were titled "CEO 101."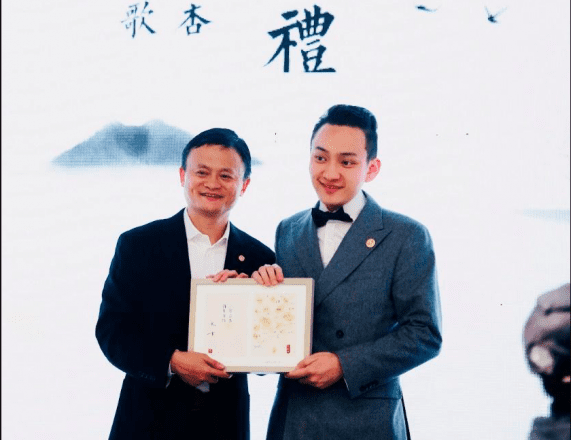 Nonetheless, he said the time he spent at Hupan taught him both moral and business values, which he was eager to implement in all of his business ventures.
"I was able to take the experiences and knowledge shared by my professors and classmates and immediately put it into practice," Sun told the South China Morning Post last year.
It was also the connections he made at Hupan that propelled him to fame both in China and worldwide.
Soon after enrolling, Sun was invited by Yu Jianjun, a Hupan University alumni and co-founder of the Chinese audio streaming company, Ximalaya FM, to share his story as a successful young entrepreneur online.
The podcast he launched in 2016, called "The Revolutionary Road to Financial Freedom," earned him a cult following online.
A quick rise to fame propelled by his online presence and powerful connections led Sun to establish the Tron Foundation in 2017. The Singapore-based company was tasked with creating TRON, a blockchain-based, decentralized protocol project with an internal digital currency, Tronix (TRX).
To fund the ambitious project, the Tron Foundation conducted an initial coin offering (ICO) on Binance from Aug. 31, 2017, to Sep. 2, 2017, raising $70 million in the sale.
Apart from raising a significant amount of money, Sun couldn't have picked a better time for the ICO—the sale was completed just before China clamped down on token sales with its notorious ICO ban. Most other token issuers were forced to migrate to more ICO-friendly places such as Hong Kong or Japan.
This positioned Tron as a leader in blockchain in China. With no apparent consequences from the state's clampdown on the token issuance and $70 million to spend, the company quickly established partnerships with a series of major companies, including Chinese video hardware and software provider Baofeng (called the "Netflix of China"), and oBike, the largest bike-sharing company in Singapore.
How much Is Justin Sun Worth?
Justin Sun is one of the wealthiest entrepreneurs in the cryptocurrency industry. His wealth comes primarily from his TRX token holdings. His wallet size is unknown, and he has refused to disclose his exact holdings.
It would be fair to estimate he owns roughly 10-20% of the total supply, which would value his TRX worth between $100 and $200 million.
He has also made significant investments in acquisitions of Poloniex—a cryptocurrency exchange that was once valued at $400 million, Steemit platform, and BitTorrent, which he acquired for $140 million. BitTorrent also has its tokens, which are called the BTT tokens with a market cap of $60 million.
Factoring all the data above, his net worth is expected to be between $200 to $400 million.
Despite his high net-worth, Justin Sun was recently found claiming small business relief funds for Tron from the U.S. government.
Developing TRON and Handling Controversies
While Sun's outspoken personality might have pushed Tron into the spotlight, it was also what kept the spotlight on Tron when it faced some of its many scandals and controversies.
Sun famously quarreled with Vitalik Buterin, the founder of Ethereum, on Twitter, saying that Tron's capabilities vastly exceeded that of Ethereum. Sun's incredibly flawed comparison earned him a lot of criticism, both from Tron users and other industry figures.
Buterin himself accused Sun of copying Ethereum's whitepaper, an allegation that follows the project to this day.
The year was especially busy for Sun, who acquired BitTorrent, the largest file-sharing platform in the world, for $126 million. Famously said to be responsible for almost 5% of all internet traffic, BitTorrent was regarded as an incredibly bold move for Tron.
The goal of the acquisition was to turn BitTorrent's 100 million monthly active customers into TRX users—a notion that pushed TRX's price through the roof immediately after the acquisition was announced. Ryan Selkis, chief executive officer at researcher Messari, said the market response to the purchase was "wild to watch."
This wasn't the first, nor the last, controversy that surrounded Sun or Tron. Few have managed to attract as much press as Sun's, now legendary, lunch with Warren Buffet did.
In 2019, Sun famously paid $4.5 million for the opportunity to have lunch with the legendary investor and CEO of Berkshire Hathaway, Warren Buffett. Buffett has hosted similar lunches every year for decades, with all of the proceeds from the payment going to the Glide Foundation, a San Francisco-based charity which helps the poor, homeless, and those battling substance abuse.
Sun famously invited the U.S. President Donald Trump and other industry leaders to join him for lunch, but postponed two days before it was supposed to take place due to "health reasons."
The cancellation had been met with widespread criticism and ridicule in the TRON community, particularly in China. Rumors began to circulate that Sun was unable to leave China due to a government-enforced "exit ban."
However, the Tron Foundation denied these claims, saying that Sun was recovering from kidney stones in his San Francisco home.
Eventually, the adamant Bitcoin-critic and Sun met at a private country club in Buffett's home city, Omaha, Nebraska, on Jan. 23, 2020. It was joined by eToro CEO Yoni Assia, Head of Binance Charity Foundation Helen Hai, Litecoin founder Charlie Lee, and Huobi CFO Chris Lee.
But, before the dust from his long-awaited lunch with Buffett even settled, Sun was embroiled in yet another controversy, this time surrounding the decentralized content sharing platform Steemit.
After Tron acquired Steemit in February, Sun was accused of using the company to consolidate power over the once wholly decentralized blockchain. However, Steemit users managed to take back control of the Steem blockchain within days, pushing Sun out and leaving him at the mercy of the crypto community.
Despite the controversies, the crypto industry might not be that young anymore, but Sun certainly is, which leaves him ample time to do both good and bad for the space.